Barcelona was the first city we visited when traveling to Europe this spring. I was very excited to see the famed architecture and experience the laid-back bohemian vibe. I'm not used to eating late or siestas so make sure to plan accordingly! Restaurants will close in the afternoon and do not reopen until 7pm or later. Our airbnb was in a nice and quiet residential area (about 40 min walk to the Gothic quarter). It was really easy to hop around the city via the subway so I recommend planning ahead with which routes you may need to take. Plan your itinerary with my Barcelona travel guide below.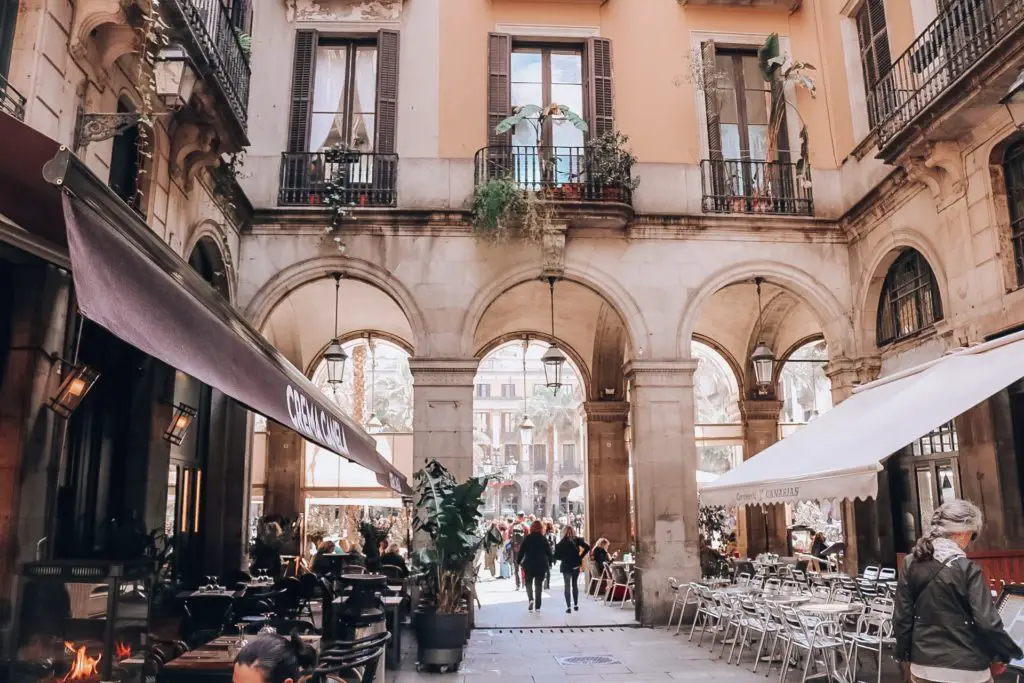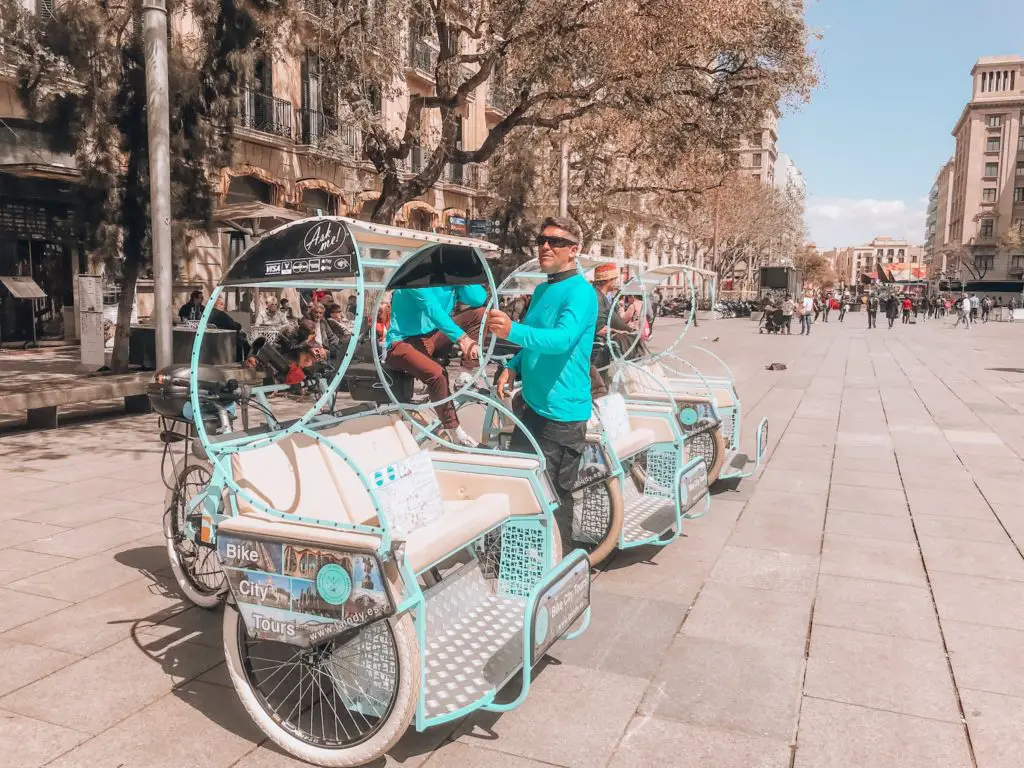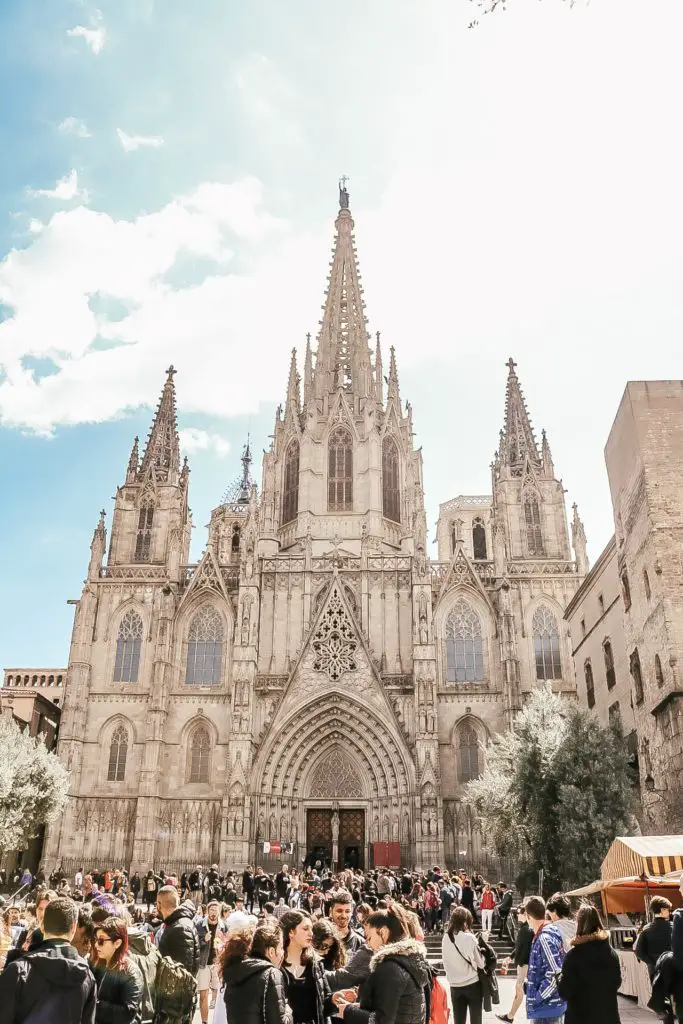 I really enjoyed walking around the Gothic quarter — the streets are narrow and windy and this area of the city has a medieval feel to it. We started our Gaudi walking tour here at the Plaza Real. At this square Gaudi designed a street lamppost inspired by the legend of San Jorge. On the tour we visited some of Gaudi's most famous buildings: Casa Batlló (sadly under renovation/not visible), Casa Milà, Güell Palace and the Sagrada Familia. Our guide is an architect so it was very interesting to get his perspective on Gaudi and I learned a lot! For instance, each work will feature nature and involve storytelling. A building that was not included on the tour was Casa Vicens and I highly recommend seeing this colorful house. It's not hard to get to from the Sagrada Familia, especially if you take the subway.
The highlight of our trip was a vegan food tour booked through Airbnb. Barcelona is one of the top vegan cities in Europe, despite the stereotype that Spanish cuisine is all about meat. According to our guide, in 2016 Barcelona commissioned a climate change study that showed going vegan could drastically reduce emissions. Our guide said as a result the city began offering incentives to restaurants to offer a vegan option. On our tour we tried tapas, paella, desserts and more – it was fantastic.
We started at the Biocenter where we had two dips: eggplant with tahini and olive tapenade. We also had an avocado tofu tartare made with nori for a slight fish taste. Both were delicious! At the next spot Vegetalia we tried a vegan paella along with Catalan tomato bread (a Barcelona specialty made with crushed tomatoes) and patatas bravas (potatoes). The final restaurant, The Green Spot, was outstanding and had a beautiful interior. We had a pizza with vegan chorizo, Living Food Creamery cashew cheese, kale pesto and lotus flower. After we had Cava for dessert, along with lime and celery sorbet and strawberry rhubarb granola grumble.
We were also recommended to try a vegan cronut (doesn't it sound amazing?!) at Choc but we were too full from the tour! All of these restaurants were extremely delicious (I tried a different vegan restaurant that wasn't the best my first day there) so I highly recommend all three. For breakfast we went to Flax & Kale and it was pretty good too. On the food tour we also stopped in the Santa Maria del Mar, a beautiful gothic cathedral.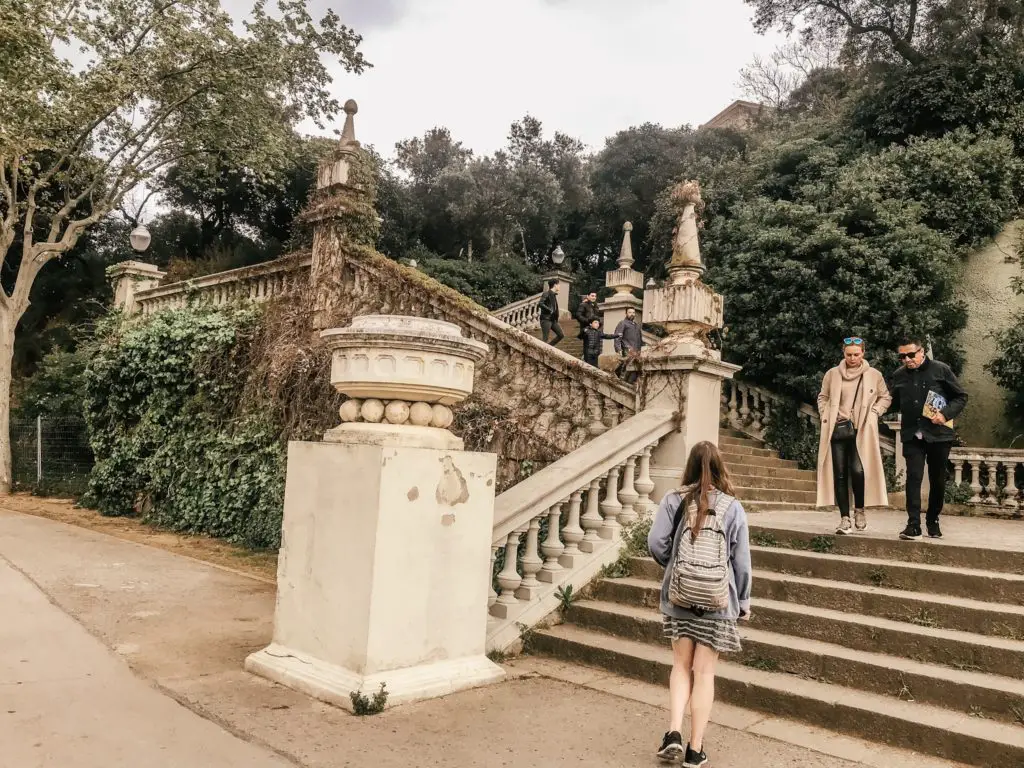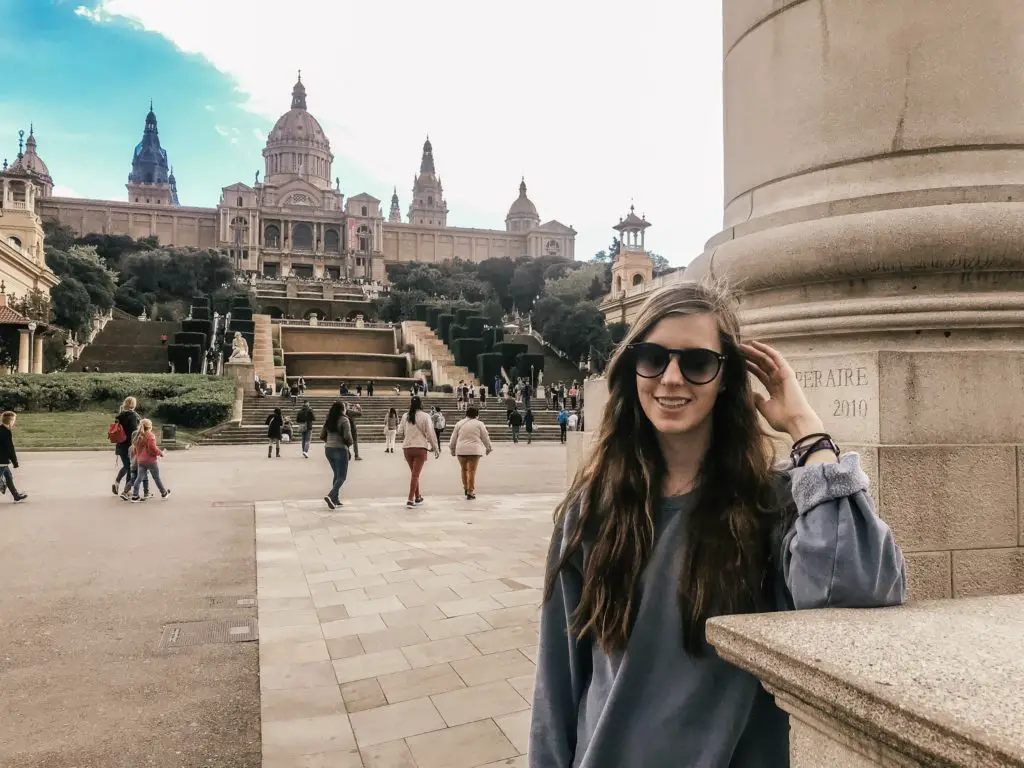 Our airbnb was located near Plaza Espanya so we walked along a park dedicated to Joan Miró to get there. This is where the magic fountain is located (apparently there is a fountain show at night but we must have not been there at the right time as we missed it). The square is also home to the Catalunya Museum, which looks like a palace! It's a really beautiful area for photos and I recommend a quick visit to this busy area.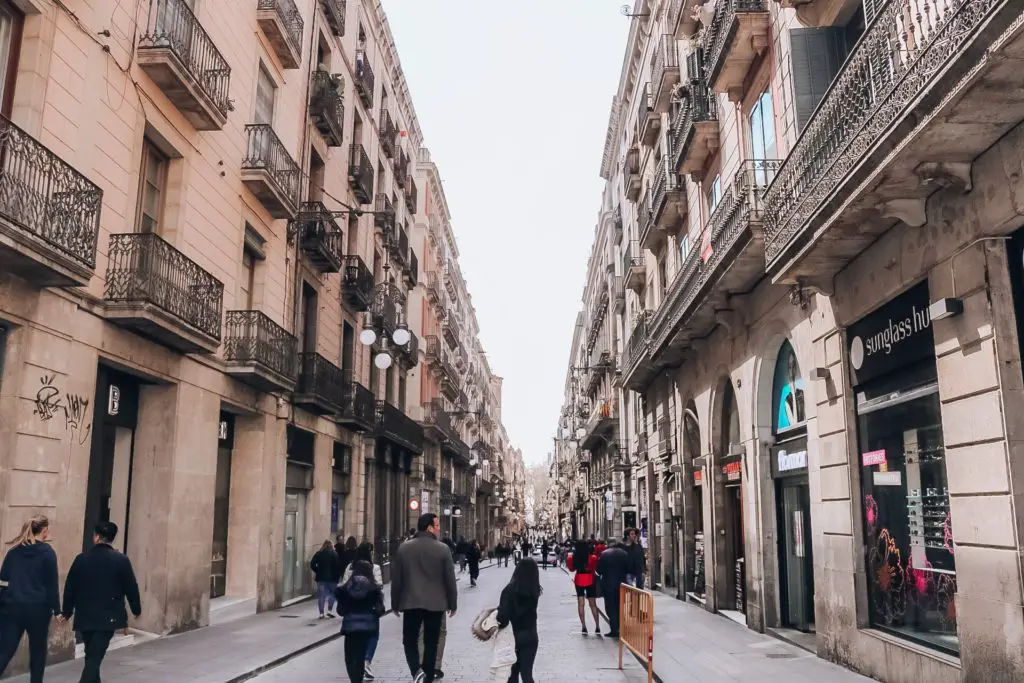 Unfortunately there isn't an easy way to get to the airport. We booked a taxi transfer upon arrival and for the return we used the app MyTaxi. However, our flight was roundtrip out of Barcelona so we returned a few weeks later to fly out of Barcelona's airport back to the US. This is where it gets complicated! I do not recommend doing this. We stayed in an airport hotel – IBIS Budget – which was fine, but it is so expensive to take taxis to and from here. Airport taxis charge a minimum of 20 euros, even though the airport hotel was only a few miles from the airport. The area is called Vildecans and if you end up staying here I recommend walking about 30 min to The Style Outlets where there is a really nice fast casual restaurant GreenVita with lots of vegan options.