Going to Amsterdam is inspirational! Everyone bicycles to work and looks happy and healthy. The canals are beautiful and it's a very picturesque place. We stayed in an airbnb near the museumplein, which was a charming area that is easy to walk around. The airbnb was adorable, full of colorful design and very quiet. Read on for my favorite Amsterdam attractions.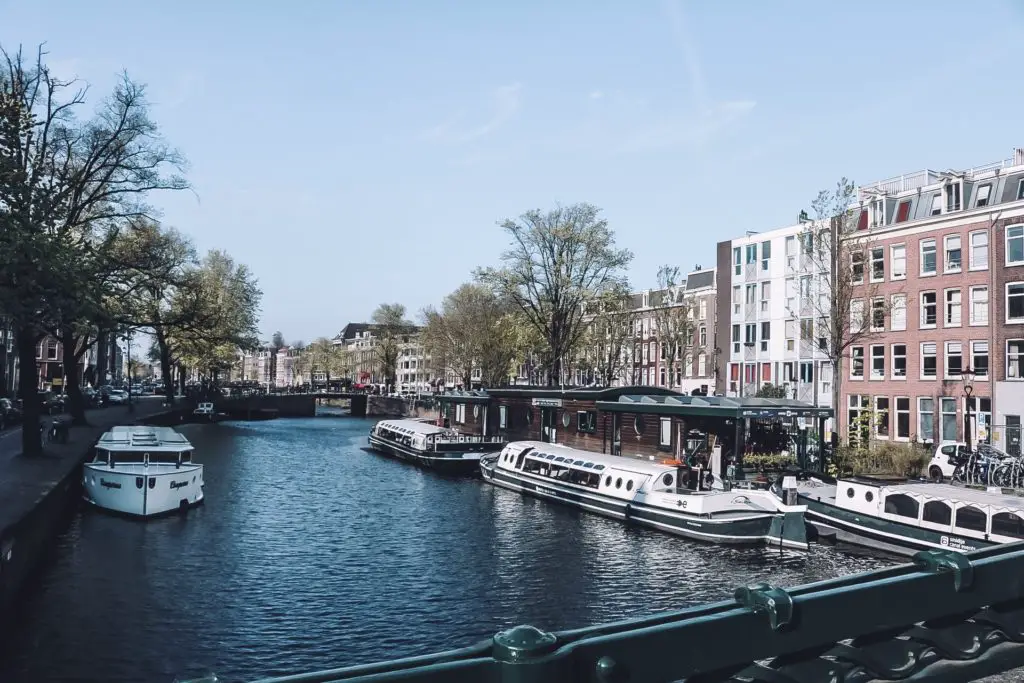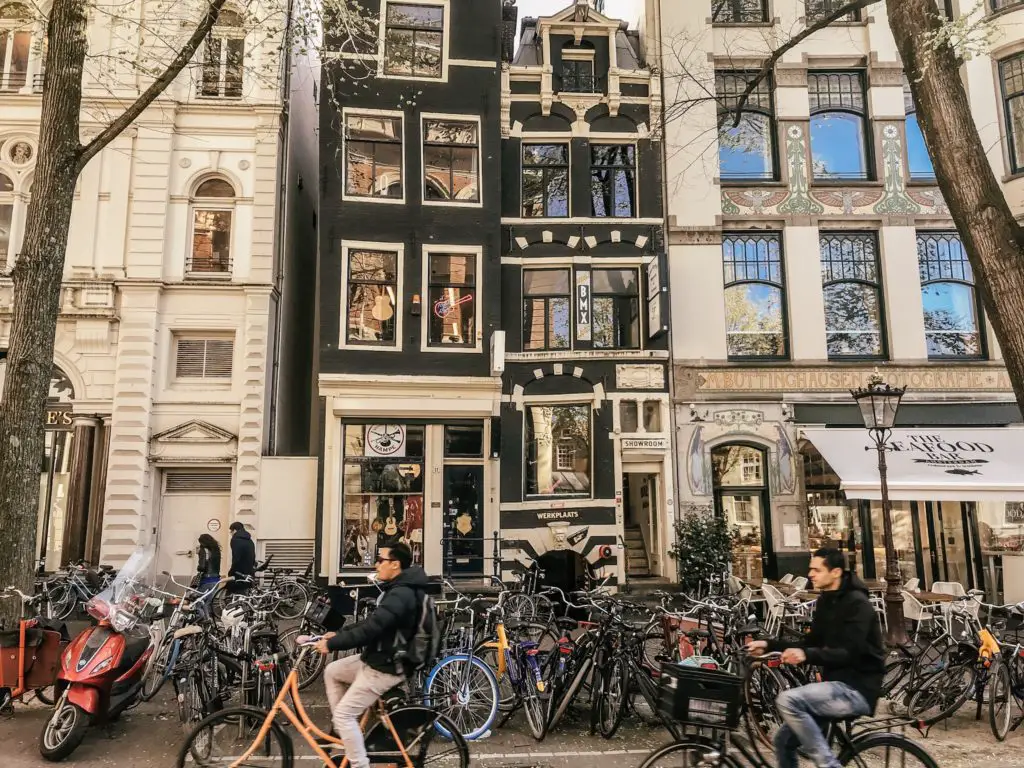 We flew to Amsterdam from Barcelona, it was only two hours away. But it's also easy to get to Amsterdam from London.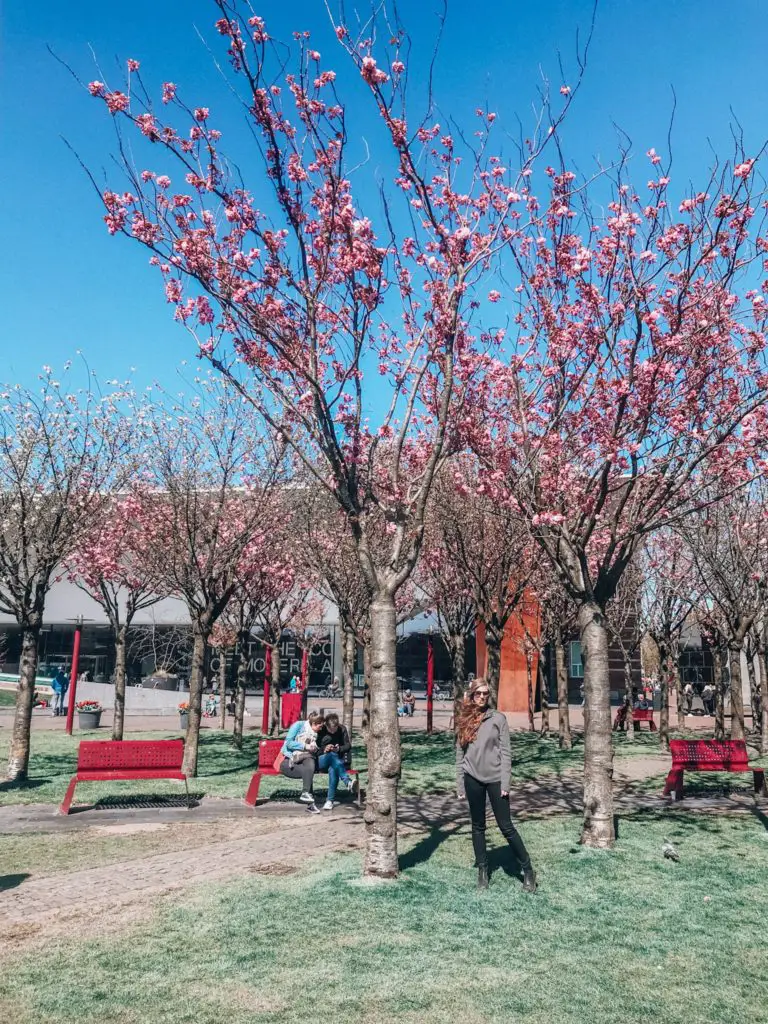 There are a lot of fun restaurants and shops and it was fun to just explore and browse. I highly recommend the vegan restaurant Deer Mama. They serve delicious burgers and have awesome libations. I loved the Bloesem Blond by Gebrouwen door Vrouwen brewery (means made by women) or a glass of "Fucking Good Wine" (I saved my receipt!). Make sure to get the artichoke appetizer it is to die for! For lunch we picked up some hearty lentil stew from Soup En Zo that was so tasty and fairly cheap.
There are a lot of museums in Amsterdam but the lines are still long for each (expect to wait 30-45 min to purchase tickets). The Van Gogh museum had a special exhibit for David Hockney while we were there but it was sold out for an entire week. Additionally, the Rijksmuseum had a special Rembrandt show that required a separate ticket and a scheduled time slot. However, the master's most famous work, The Night Watch was still in the permanent collection.
Overall, the Rijksmuseum wasn't my favorite but there are definitely some interesting paintings. In the same room as The Night Watch is a work titled Militia Company of District XI under the Command of Captain Reynier Reael, Known as 'The Meager Company.' It lists two different artists (Frans Hals and Pieter Codde) because the first artist didn't get along with the Captain and it had to be finished by someone else. It's really fun to spot the two different styles in the painting.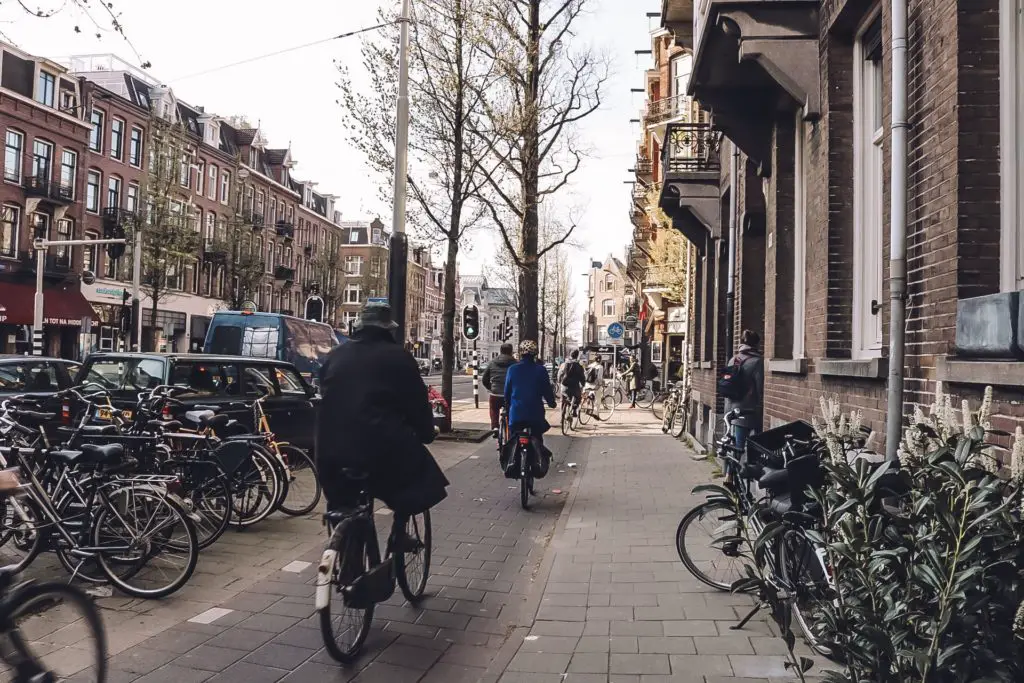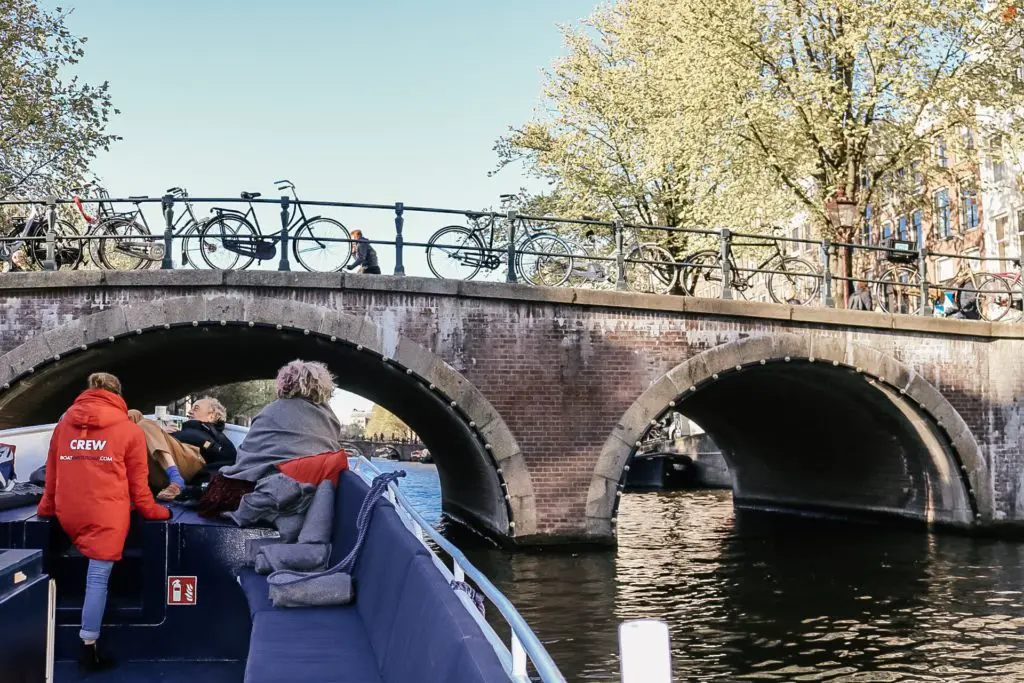 When in Amsterdam, you take a bike tour. It's the best way to see a lot of Amsterdam attractions and get the feel of being a local. However, it can be intimidating! I used to ride my bicycle to work and thought I would have no problem, but I was probably the most scared out of the group. It can be very nervewracking to have a lot of other cyclists, pedestrians and vehicles passing you. You definitely need to be alert. This can make it hard to pay attention to your surroundings, so thankfully we made a lot of stops. On our particular tour we also got to have tea at a historic tea room right down the street from the Dutch East India Company! Afterward, we enjoyed a boat cruise through the canals that is a must-do!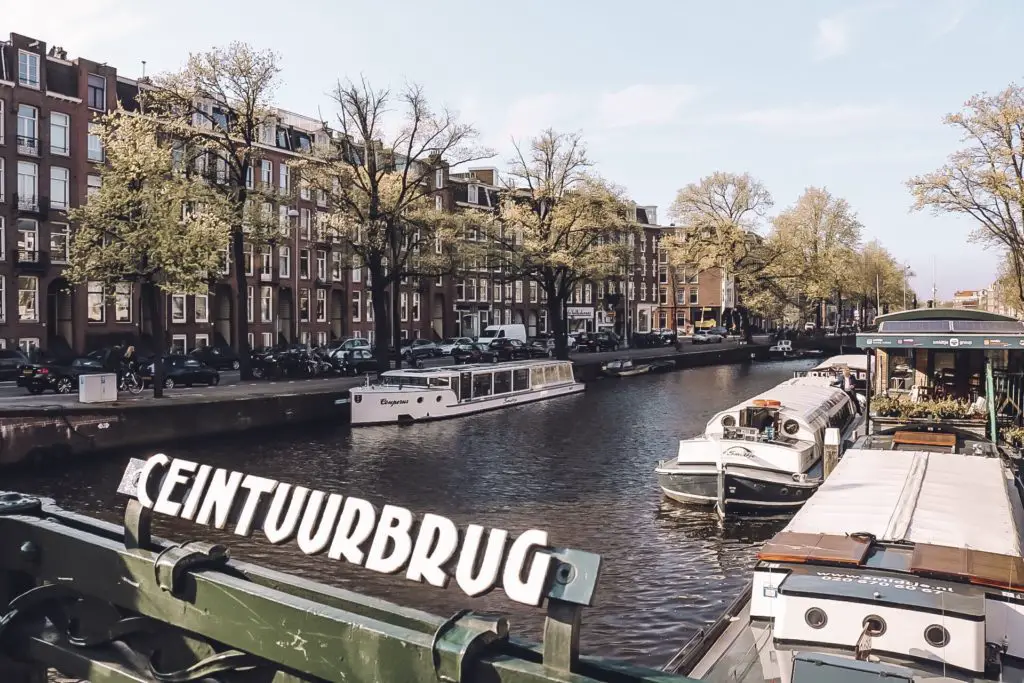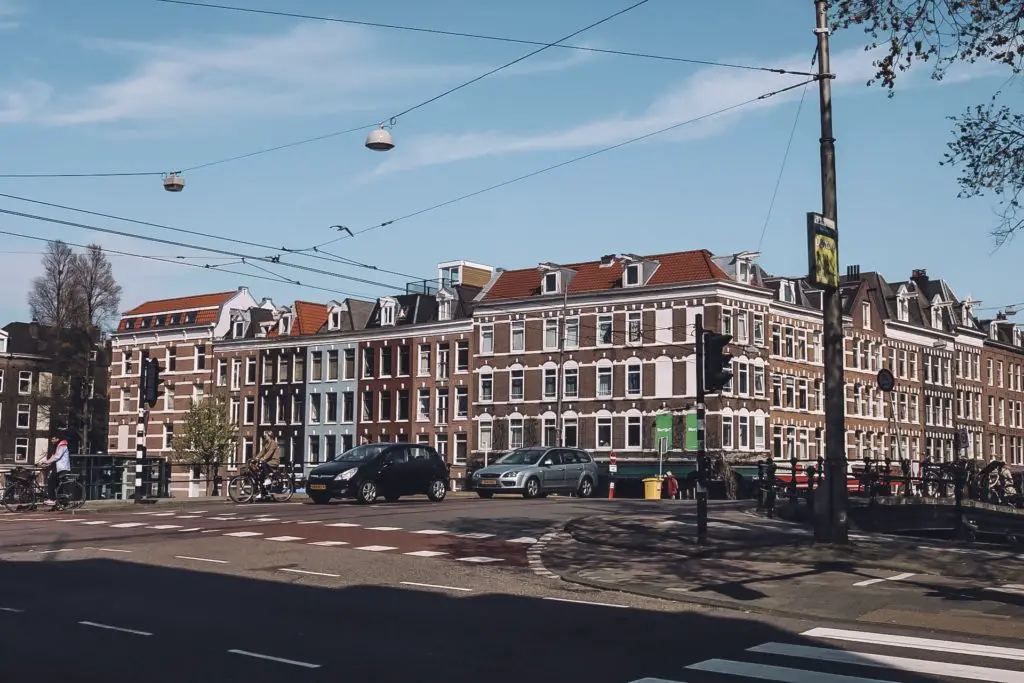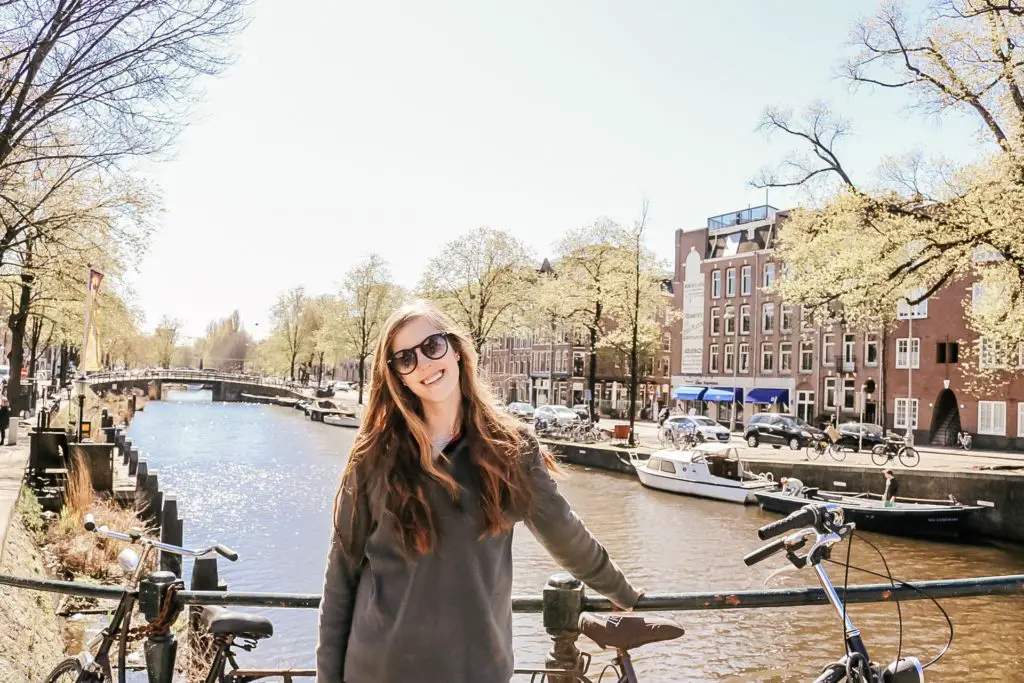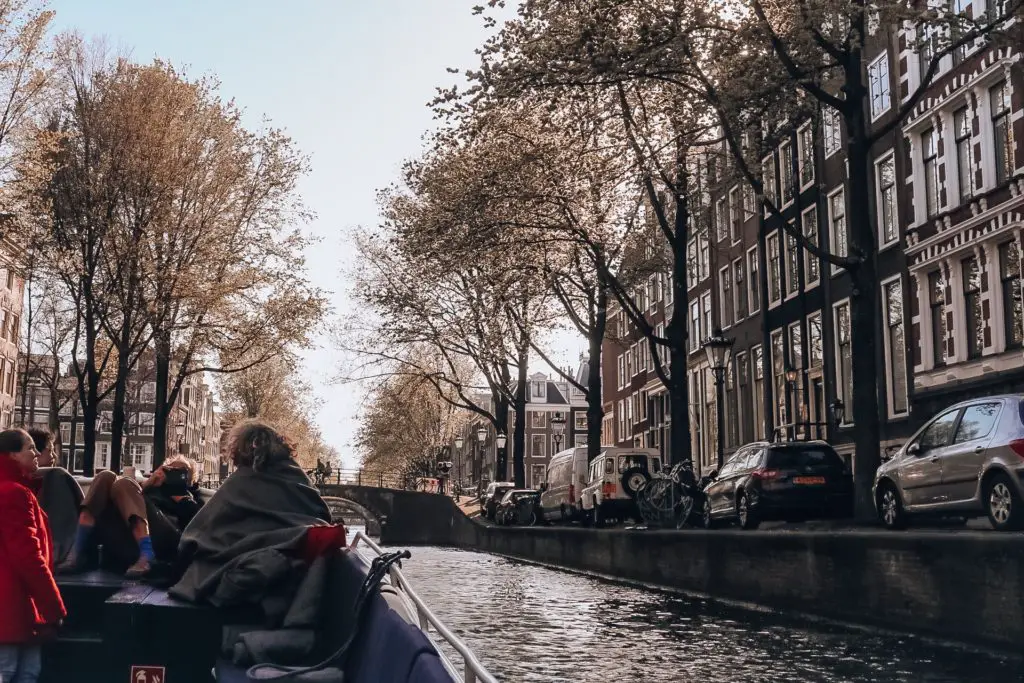 To get to the meeting location for the tour we took a tram across the city. It was a little confusing which line to take and where each train was stopping on the street. After asking several people we figured out where to go. The ticket collector on board also helped a lot. There are a lot of great day trips from Amsterdam as well that you can access by train.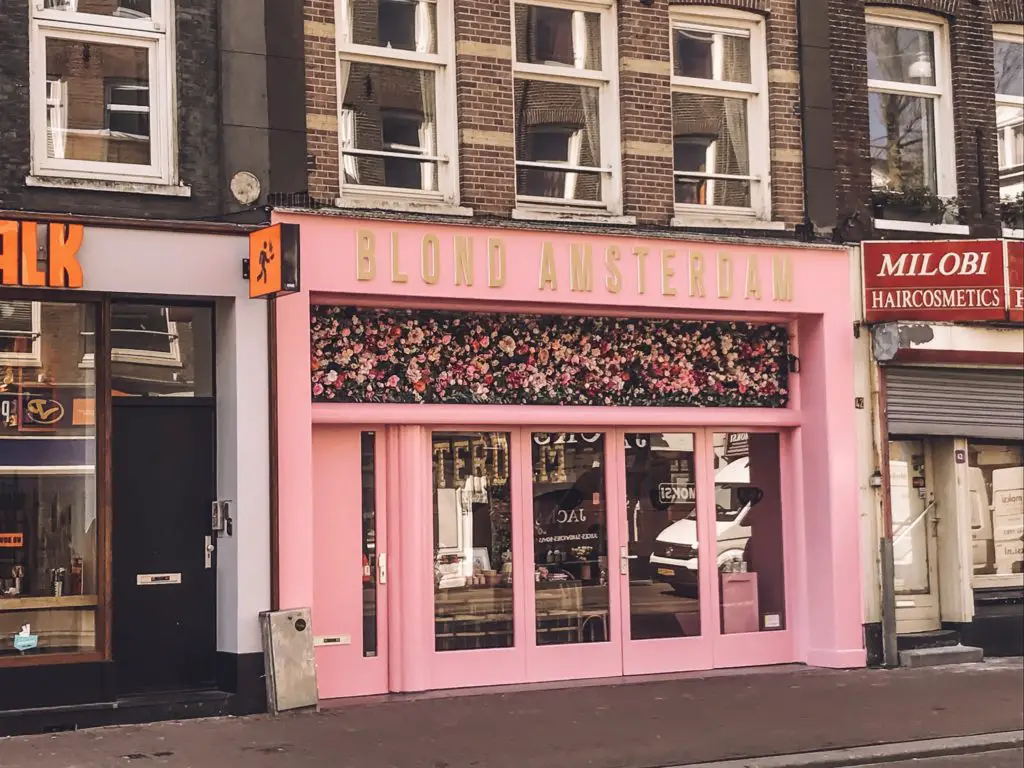 In early April it is still pretty cold in Amsterdam so prepare for windy days. I didn't bring a warm enough jacket or enough sweaters and I regretted it. Expect that you may have temperatures of 20F, although it is more likely to be around 40F. Despite the chill, the sun was shining and cherry blossoms were in full bloom, so Amsterdam had a definite spring feeling. The one thing I missed on this trip was visiting the tulip fields and plan to see them on my next visit!