Our airbnb (sign up through my link for $40 off) wasn't very close to Old Town Prague, but it was the most serene oasis! We loved the outdoor area and everything was so comfortable. There are a lot of coffee shops nearby so we picked up lunch to go and ate in the garden. It's too far to walk to the center, but transport in Prague is really cheap against the dollar. We found that the Czech Republic is one of the cheapest countries to visit. We started by taking Ubers (get $2 off your first three rides using my invite code) but found Bolt was most economical (get 150 CZK if you sign up using my code 949D2). Small tip, Bolt doesn't have an option to add gratuity like I was used to with Uber so hang on to those coins.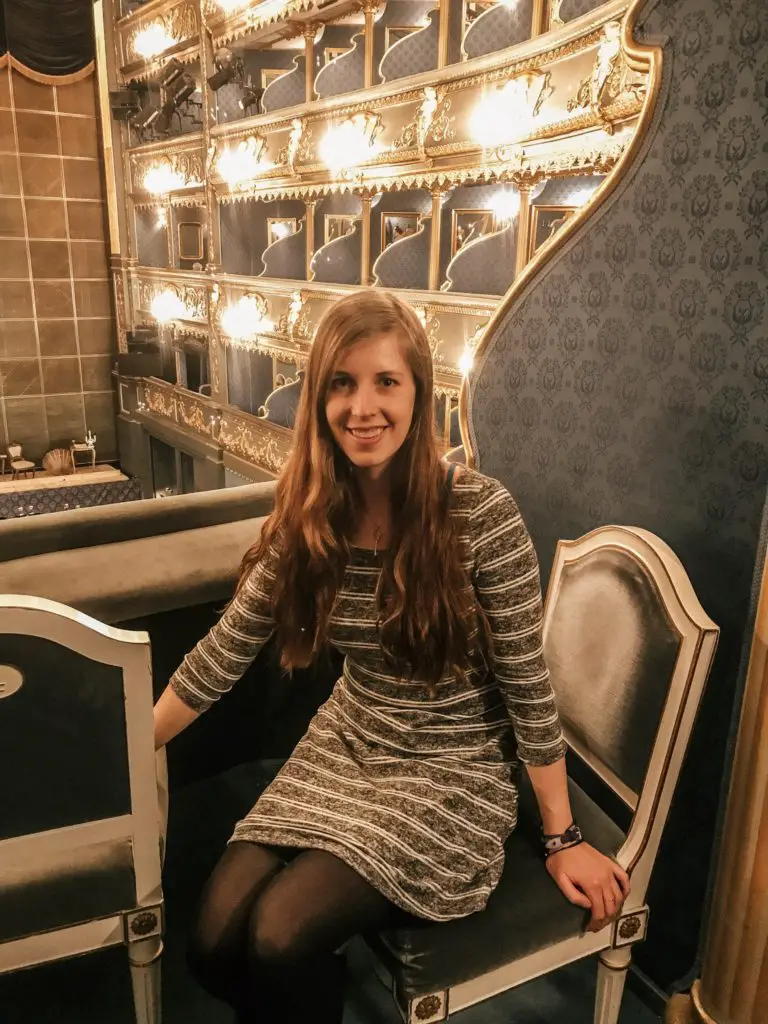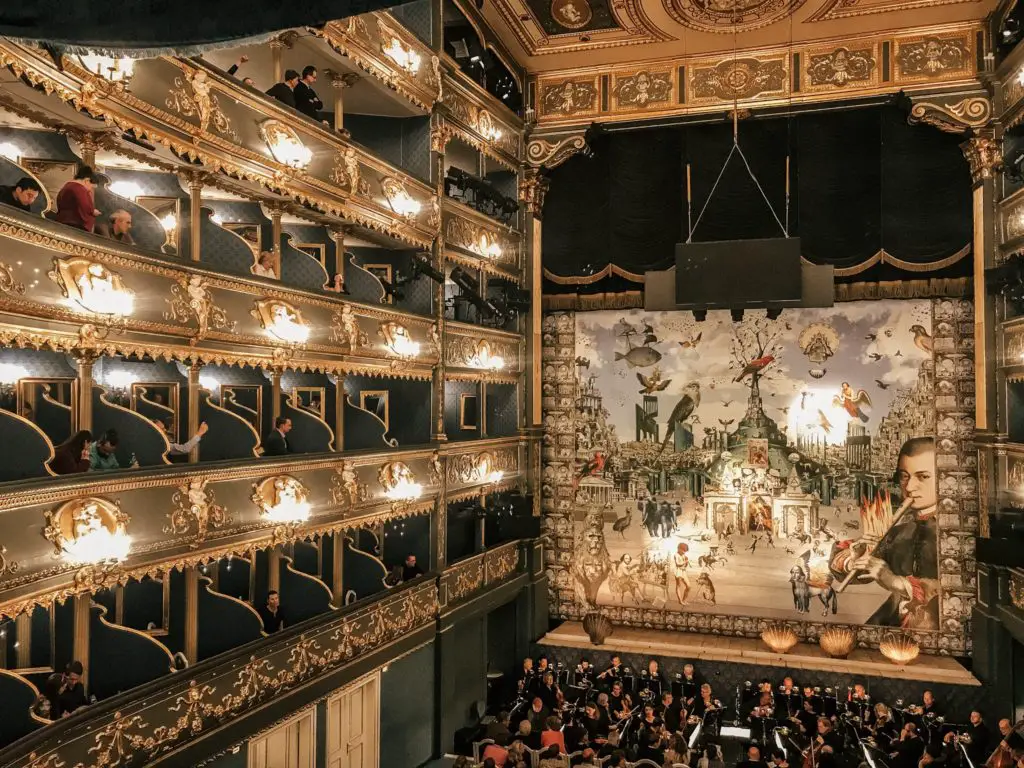 One of my goals for this Europe trip was to attend an opera in Prague and it did not disappoint. Serendipitously, The Magic Flute was playing at the Estates Theatre – the only theater left standing where Mozart performed. He also debuted Don Giovanni there and lived right down the street in Old Town Prague. Tickets are very inexpensive: we were able to sit in the "Kaiser Box" for $28!
The interpretation of The Magic Flute was fairly modern and had a character off to the side playing the composer himself dreaming up the famous work and arranging actors. As the production went on Mozart started to interfere a lot and stumble around. I was a little confused and found myself constantly thinking "what's drunk Mozart going to do now?" After a little research I found that Mozart was often inebriated. Sometimes he would even pass out in the street after frequenting his favorite pub (where he met Casanova). Pretty funny!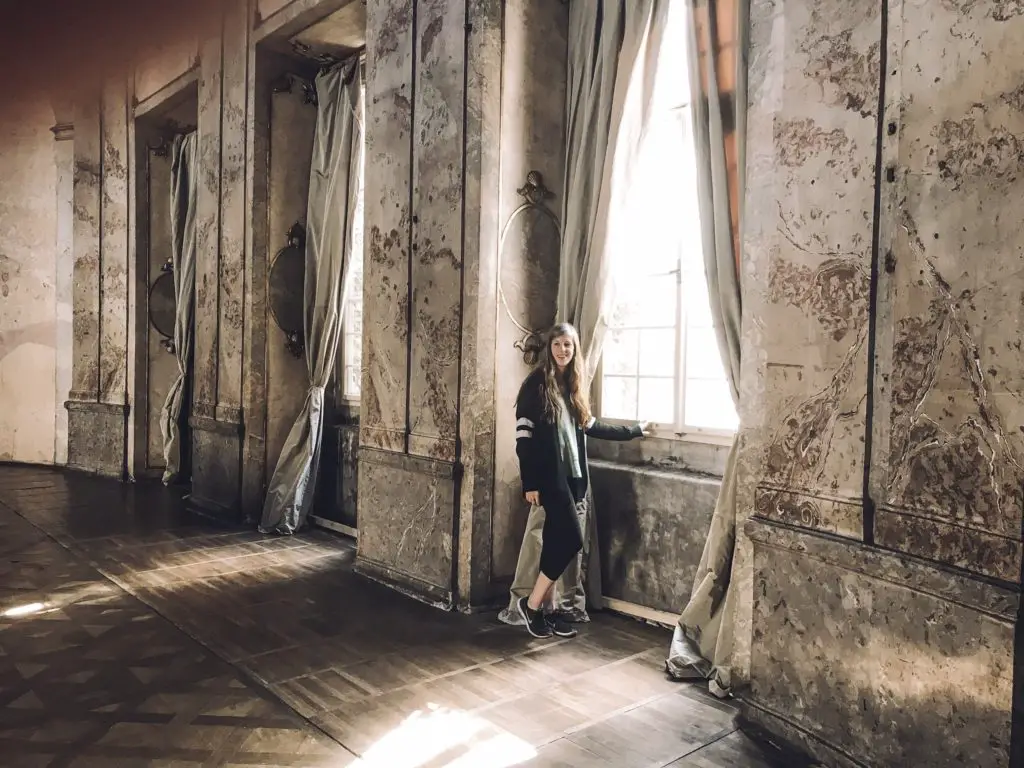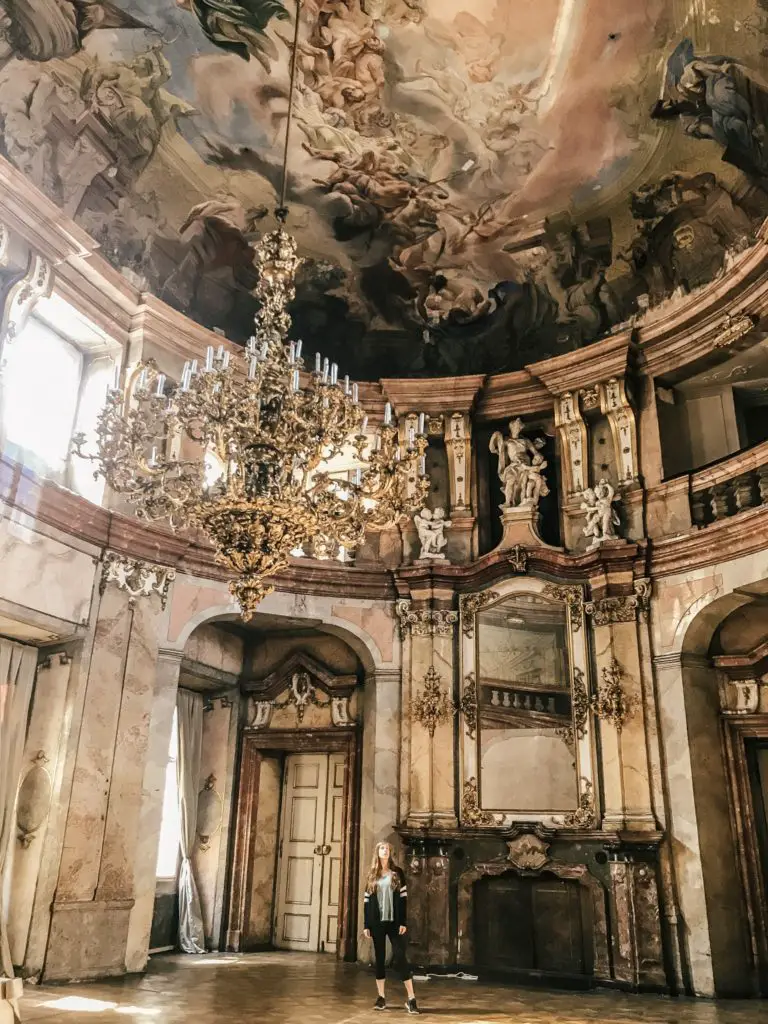 If you're a Mozart fan you may have seen the film Amadeus and will recognize the next landmark I recommend visiting in Prague. The Colloredo-Mansfeld Palace has a stunning ballroom and hardly anyone knows about it! Although they hold weddings and musical performances here, it was empty mid day. We only paid a small entrance fee. It is like being transported back to the 1700s – but it is in disrepair and desperately in need of some restoration. If anyone knows more about the process for restoring historic places in Prague let me know. (I think lack of funds are the issue for this particular site). It was truly magical to visit the Palace – go here!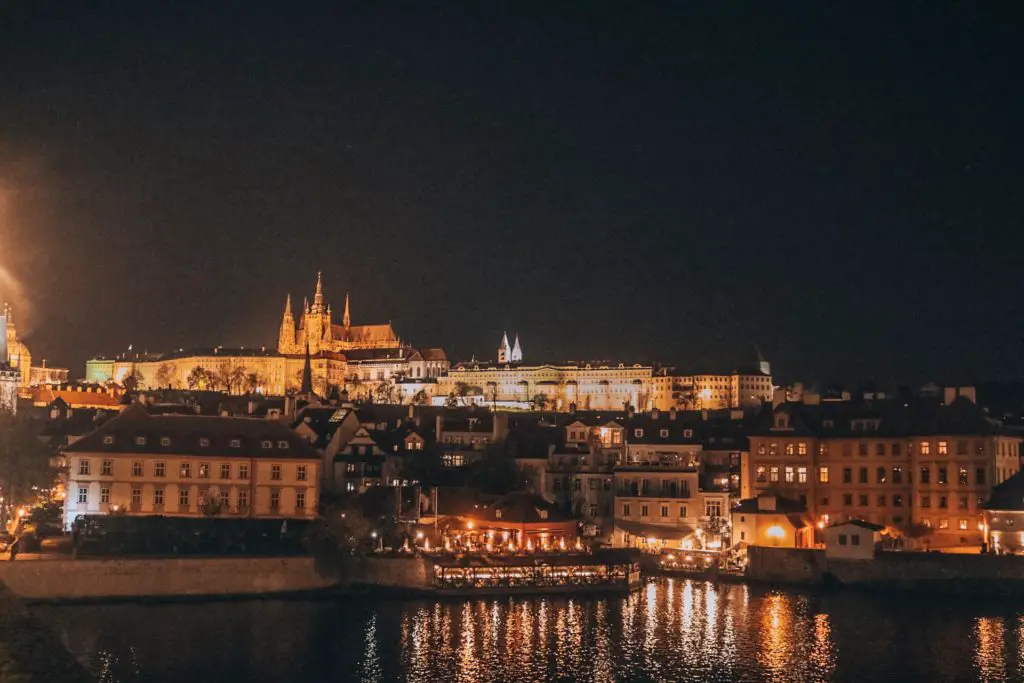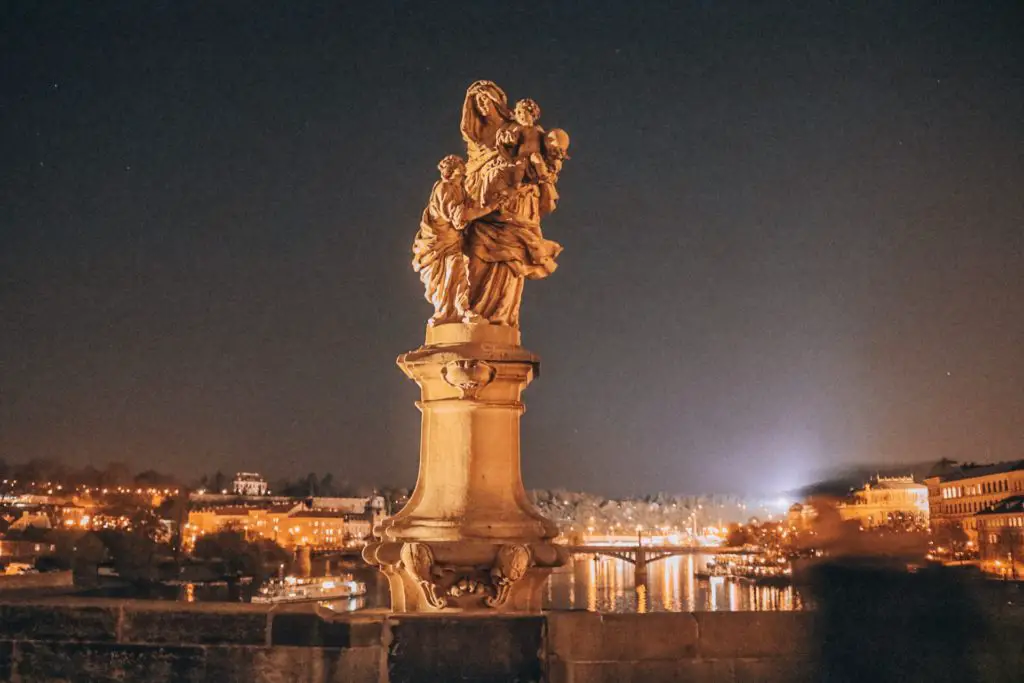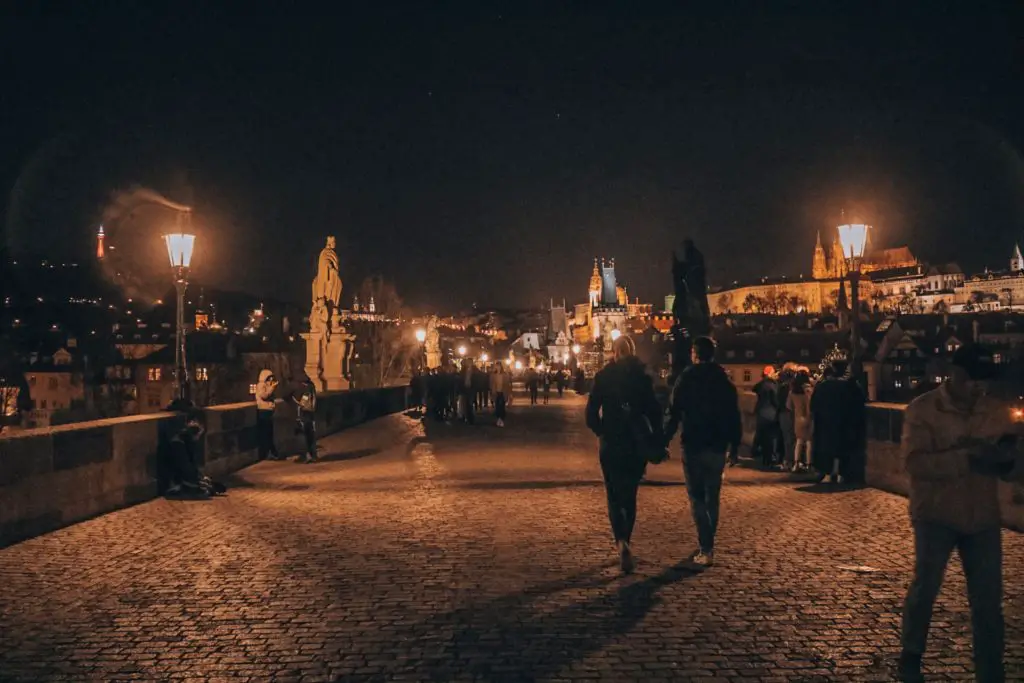 A good way to orient yourself with the city is through a comprehensive walking tour. Our guide took us to 30+ spots in just a few hours! Plus he mentioned a few places I never would have known about like the Colloredo-Mansfeld Palace. Toward the end of the tour we got a great view of the famous Charles Bridge. Later that evening we walked across the landmark at night. Go now because the UNESCO World Heritage Site is soon to be undergoing two decades of renovation and closed to pedestrians.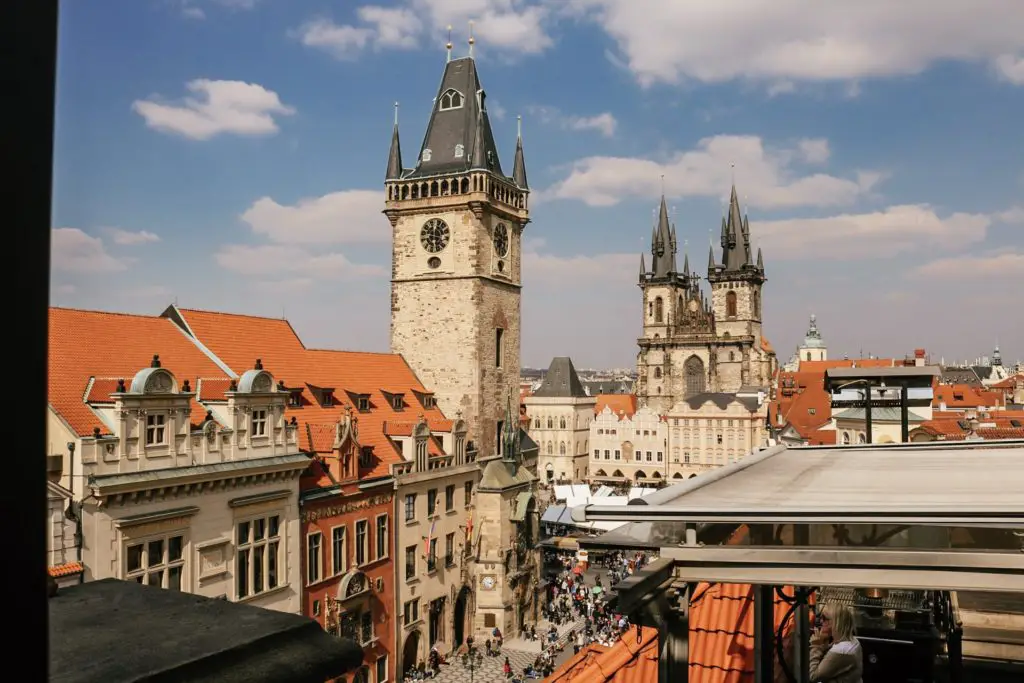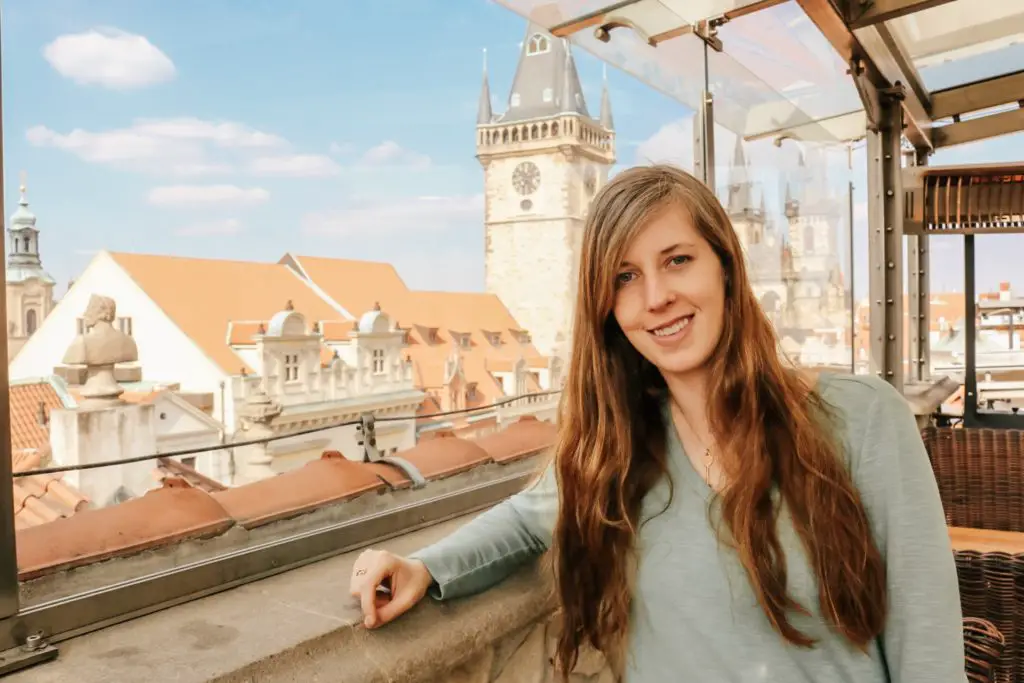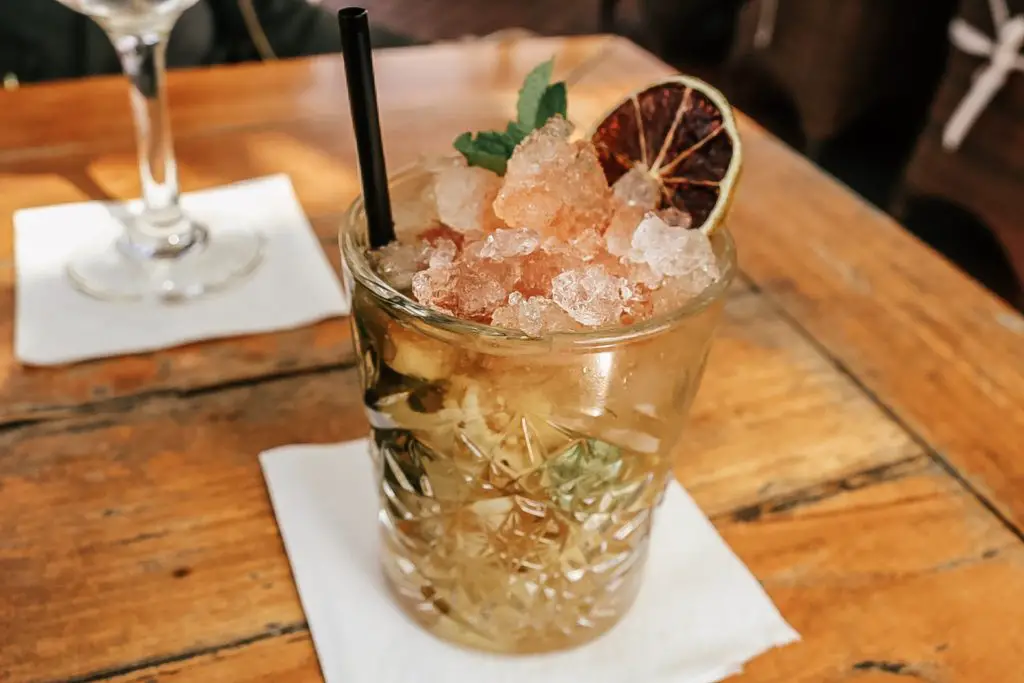 The walking tour was pretty fast-paced so it may be hard to take more than snapshots while hustling around the city. But I was able to get some good advice on the best spot for photos.
I'd seen a lot of Instagrams obviously taken from the same vantage point and had no idea where to find it – it's the rooftop bar of U Prince! This is a really busy bar and they only take reservations if you plan to eat (book way in advance!). However, when we arrived late afternoon we were able to get in. The previous groups were turned away because the rooftop was full but we offered to wait until they had an opening. After only a few minutes of sitting politely out of the way we were shown to a table with the BEST VIEW! Not to mention the cocktails are stellar. I highly recommend the Princ Julep and the Basil Swizzle.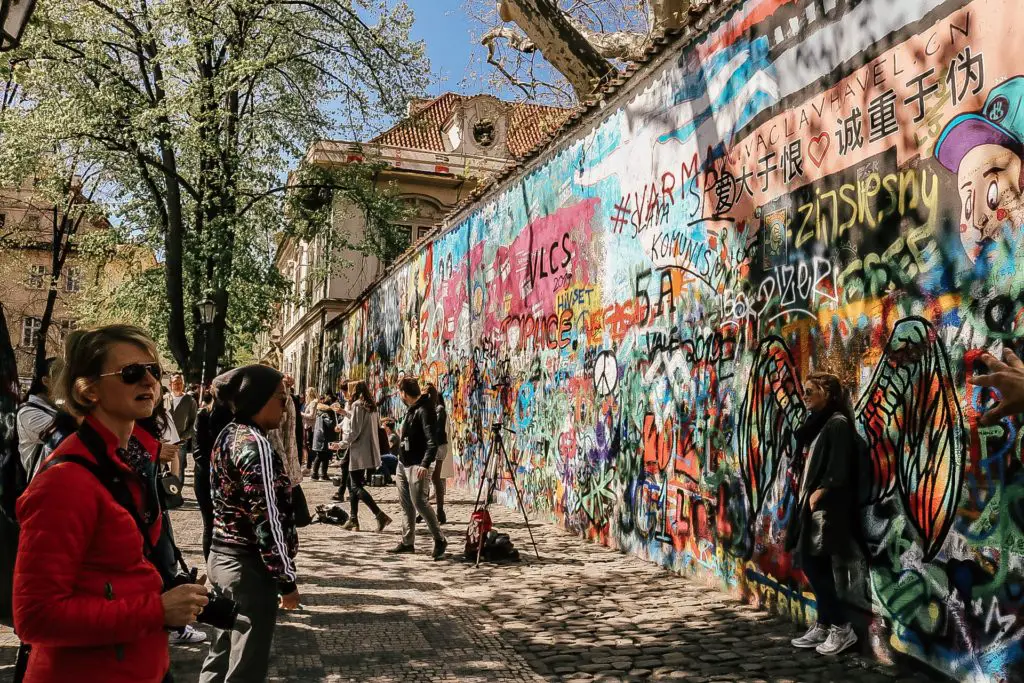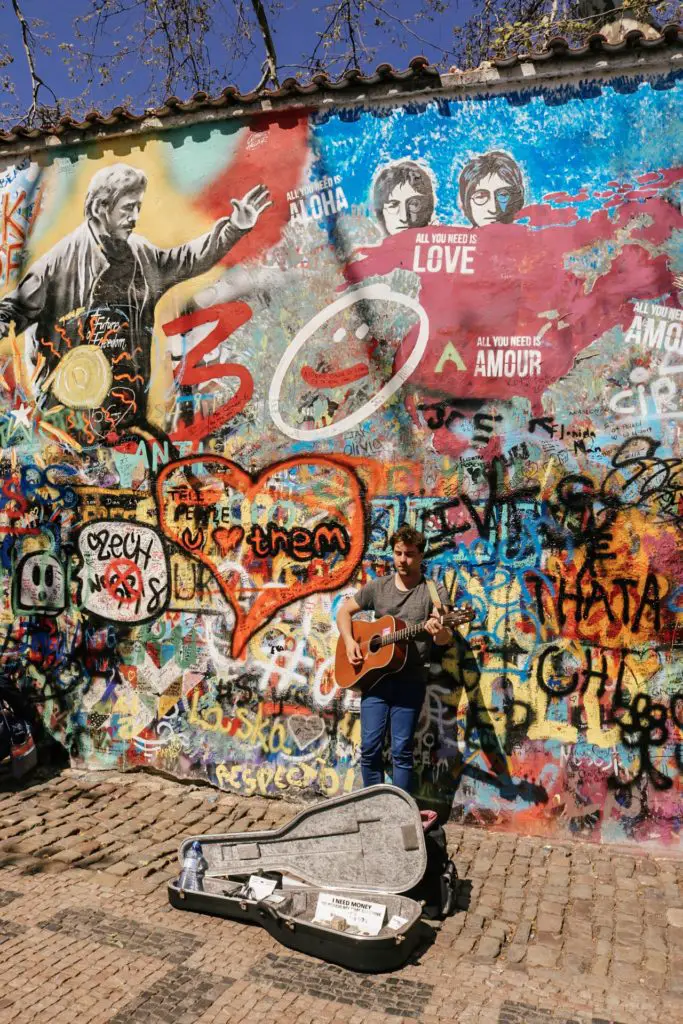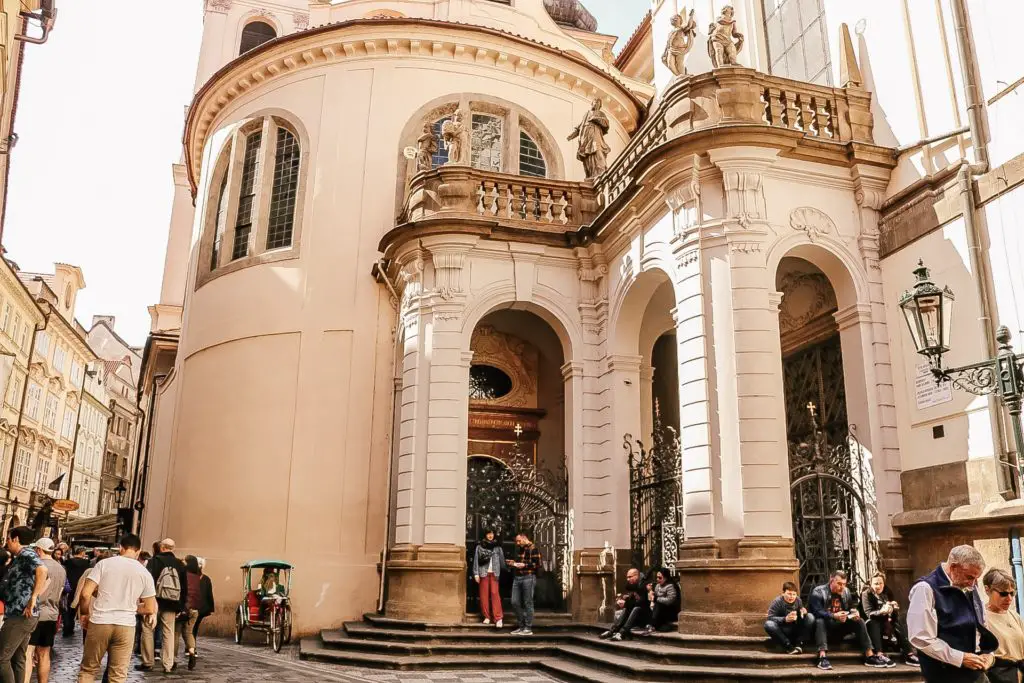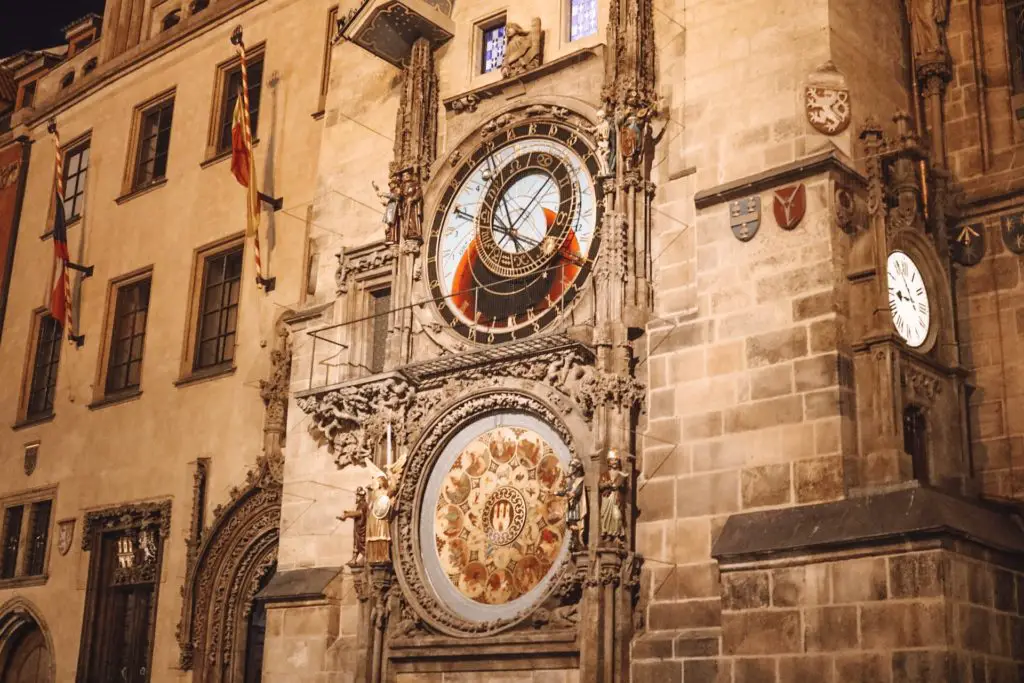 If you're looking for a more traditional setting try the historic beer hall U Fleku! Their house beer is dark, but really tasty. Plus, the brewery dates back to 1499. The menu is meat-centric but it's a good spot for a quick drink. There are also accordion players to serenade you.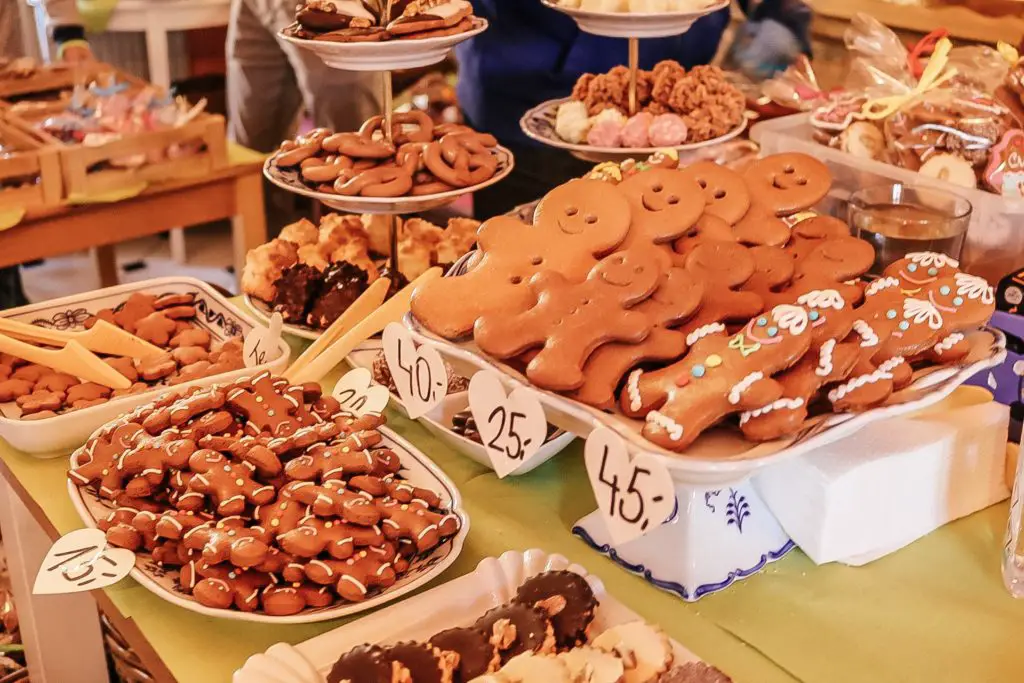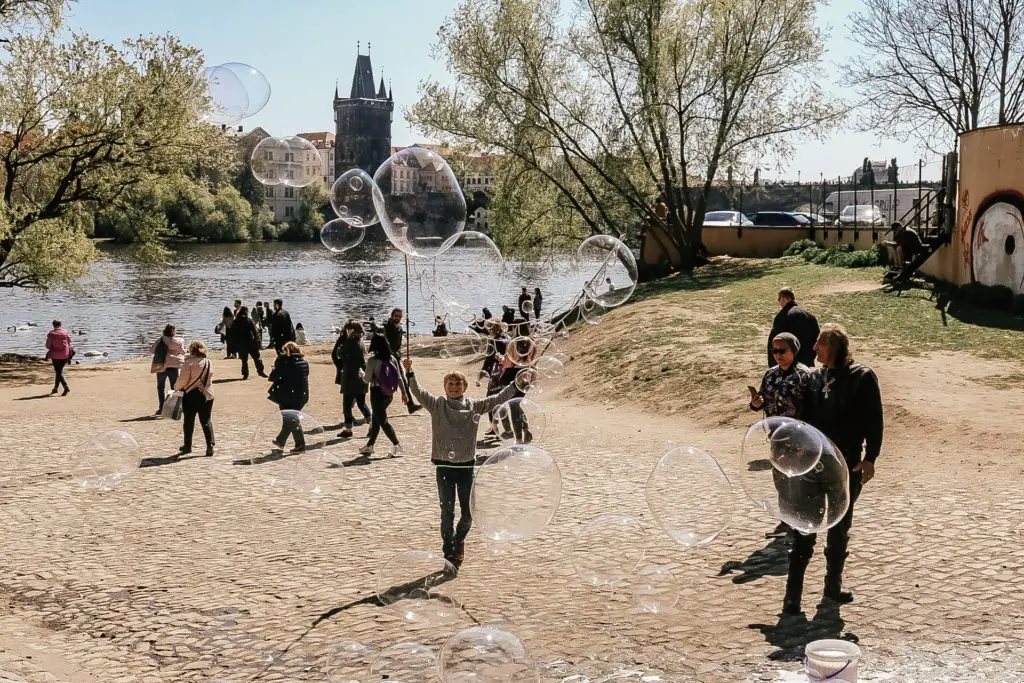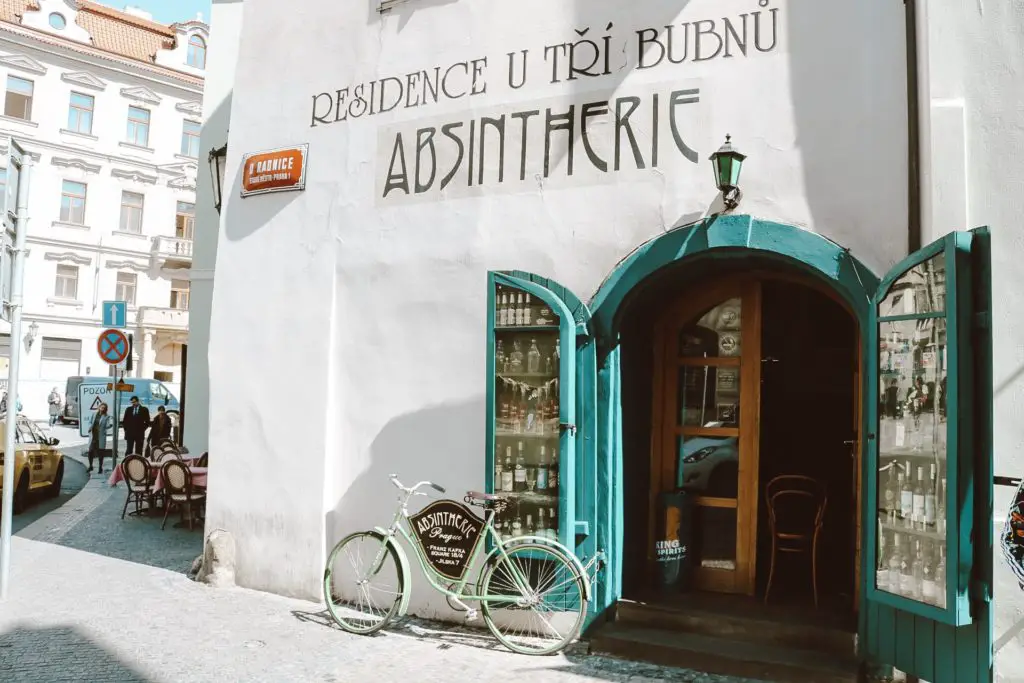 Vegan restaurants are plentiful in Prague and have a lot of great options. I loved Puro where you can grab delicious salads, sandwiches/wraps and quiche to go. The Moroccan carrot salad with chickpeas, bulgar and almonds was out of this world. I also had the tofu egg wrap and coleslaw bbq tofu bagel. We also went to Maitrea (reservations required), which was pretty good, but not the best vegan food I've ever had. However, the aesthetic is really nice: think garden fountains and yoga vibe.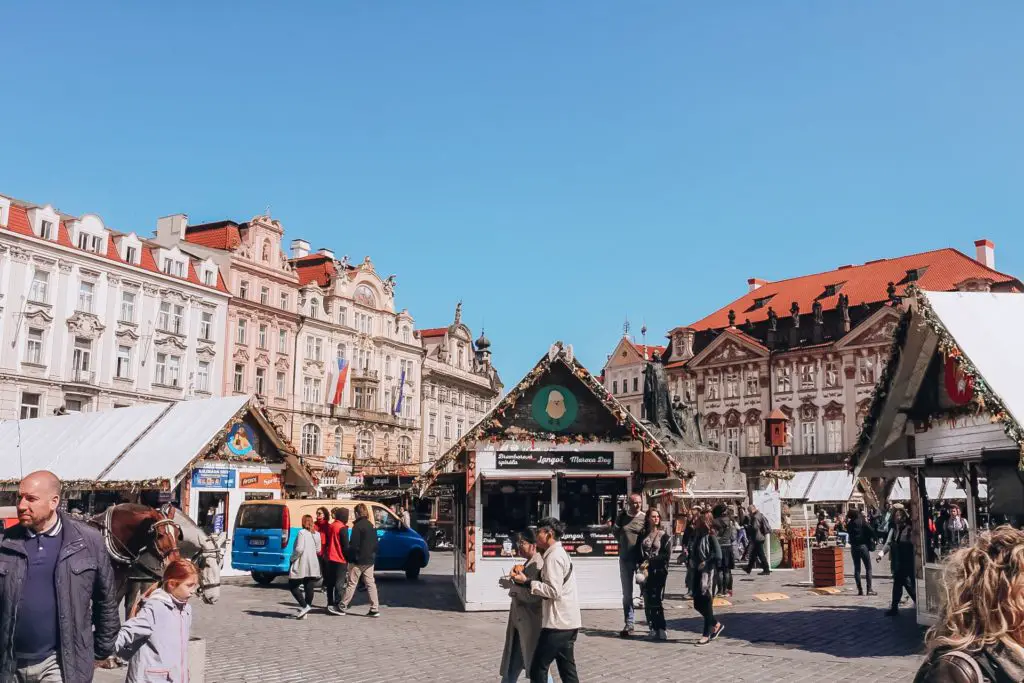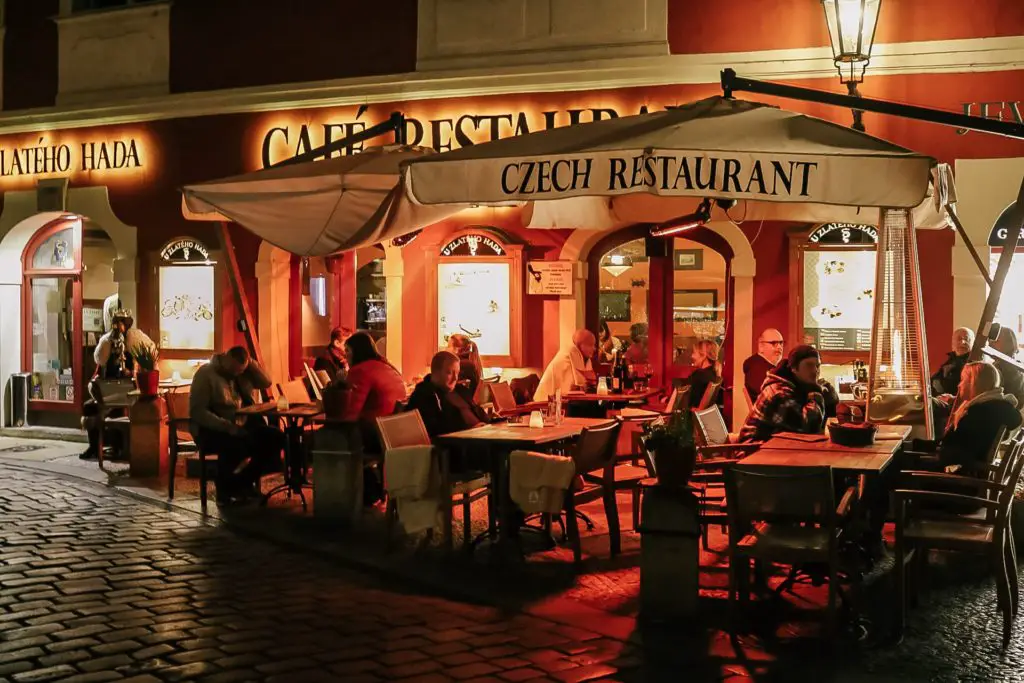 READ NEXT: 2 DAYS IN ATHENS ITINERARY