Last April I fulfilled a lifelong goal: to truly explore Italy. I felt a quick visit wouldn't do all the Italy destinations justice and I wanted to cover all the important areas. So I spent twelve days on a group trip and saw a ton! I did experience a little culture shock – Italia is one of the most heavily visited countries and as a result I found people to be pretty rude to tourists. Despite a few bumps in the road I was in awe of Italy's natural beauty and I plan to visit Venice again this year so my mom can experience my favorite Italian city.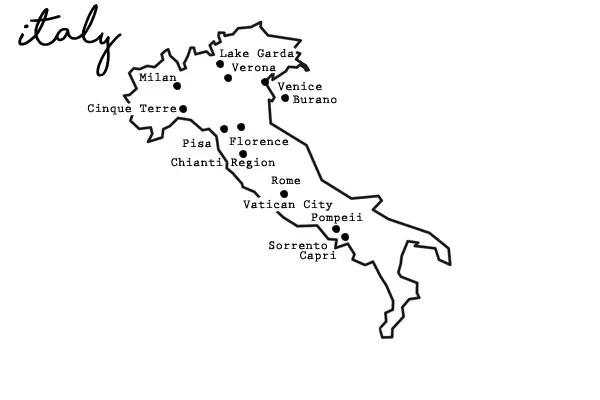 Rome
I definitely recommend a walking tour here. Our guide took us through the Forum and then inside the Colosseum. It is a bit of a wait to enter as the Colosseum can only hold at capacity 3000 people, but in about 5 minutes the exits had recorded 300 people leaving and we were able to get in! Crazy! The best photo spot is outside the Colosseum and up some stairs, you'll find a lot of people waiting there but people were respectful of giving everyone a turn. The Trevi fountain is breathtaking and very crowded. There are so many things I wish I'd gotten a chance to do here. If you are staying in Rome for a few days there's tons of free ways to spend your time.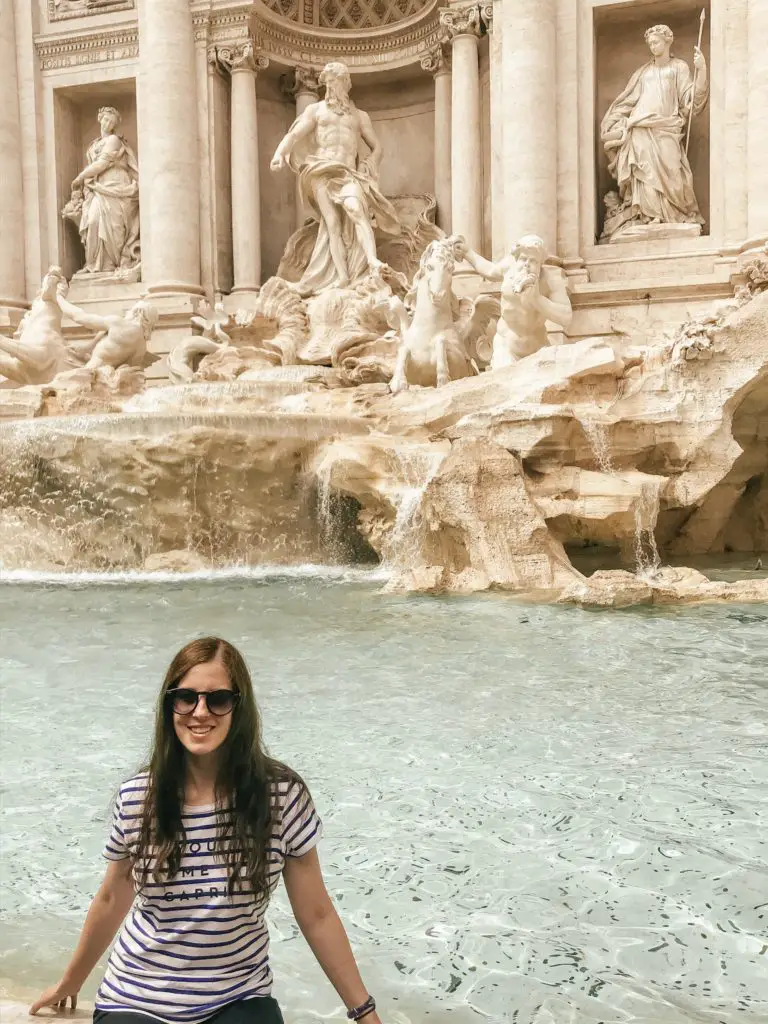 Sorrento & Capri
I'd been dreaming about visiting Capri since I bought a shirt that said "You, me, Capri" but I actually ended up enjoying Sorrento more. It's a charming beach town with gorgeous water views. Definitely check out all the things to do in Sorrento. Capri was unfortunately very overrun, slightly tacky and on the day we visited the water was very dark (unlike photos I've seen). However exploring the grottos is a must and the water is very turquoise in shallow areas.
Pompeii
Pompeii wasn't anything like I had imagined, but it was unreal walking around the ruins. You really get the feel of being in Ancient Rome and there are displays of many artifacts and of course some preserved human remains. Prepare with good walking shoes as the streets are uneven. You can even explore inside many houses! There are so many great photo opportunities here. Naples is also quite close by and I wish we had gotten to spend some time there.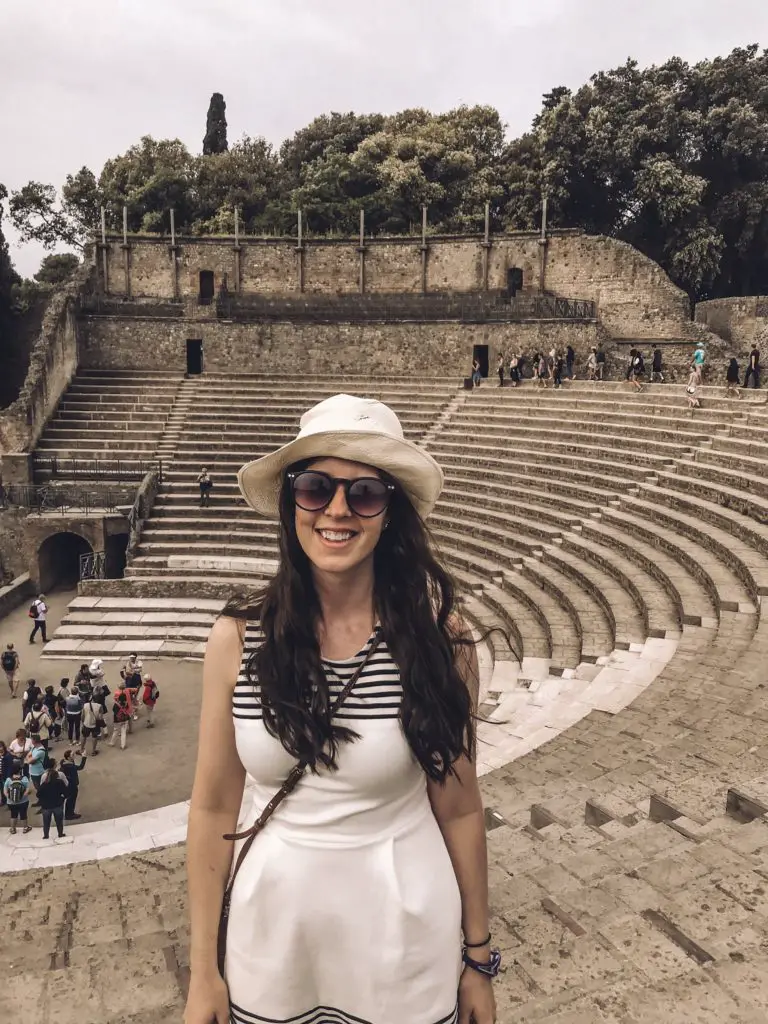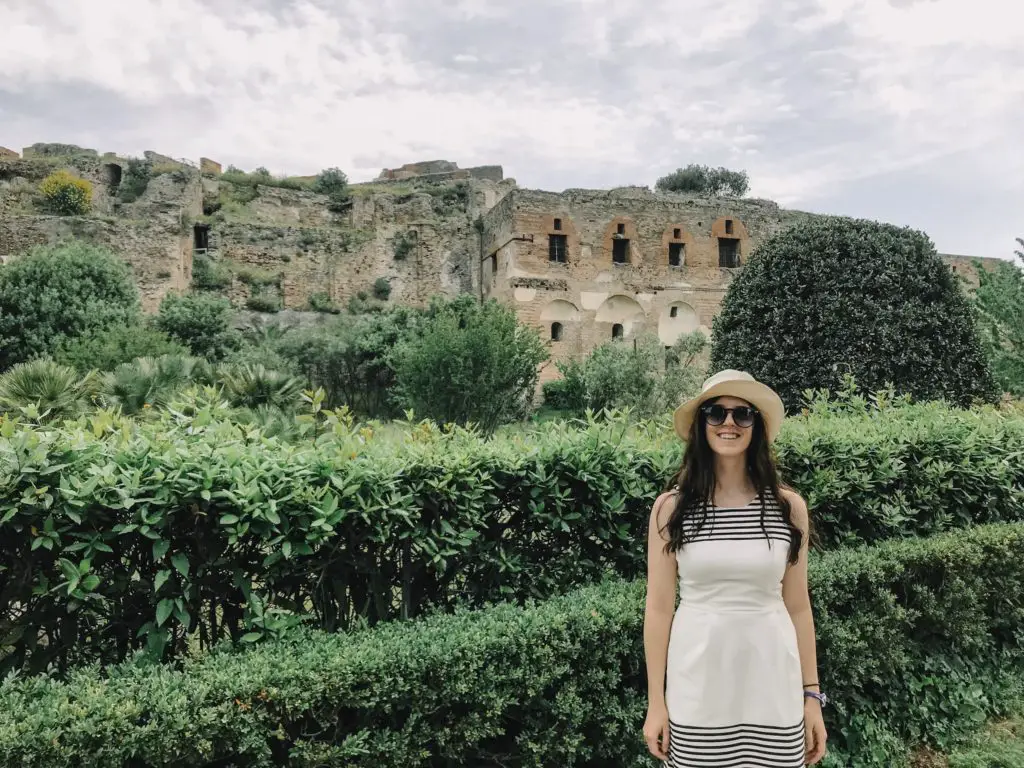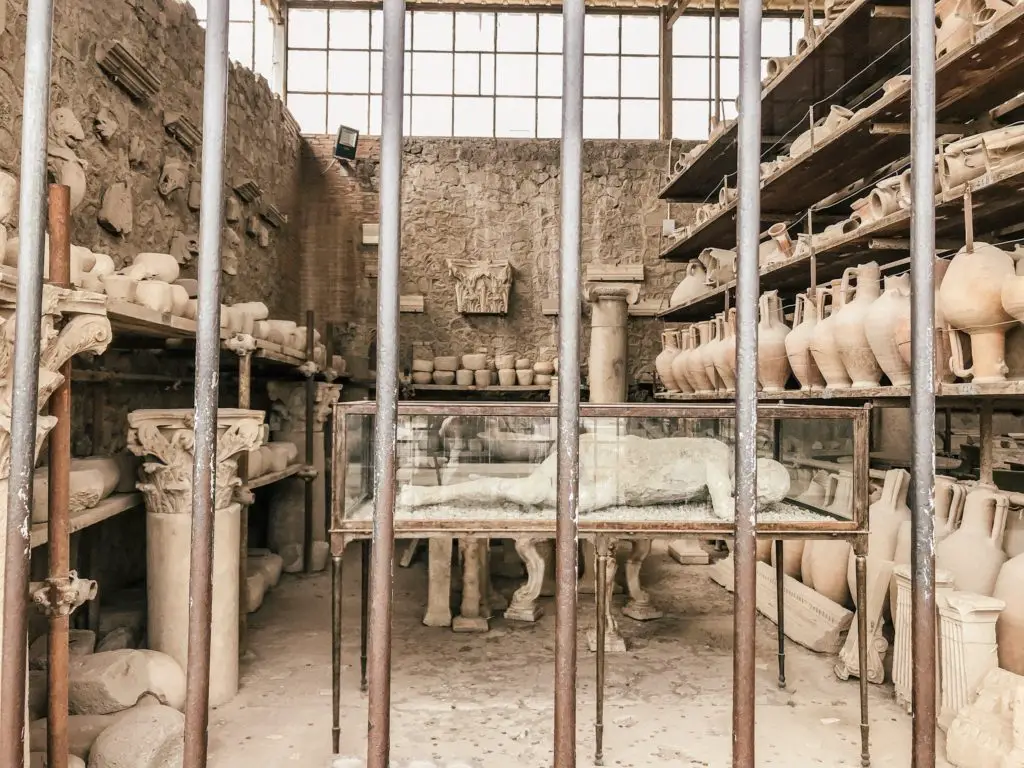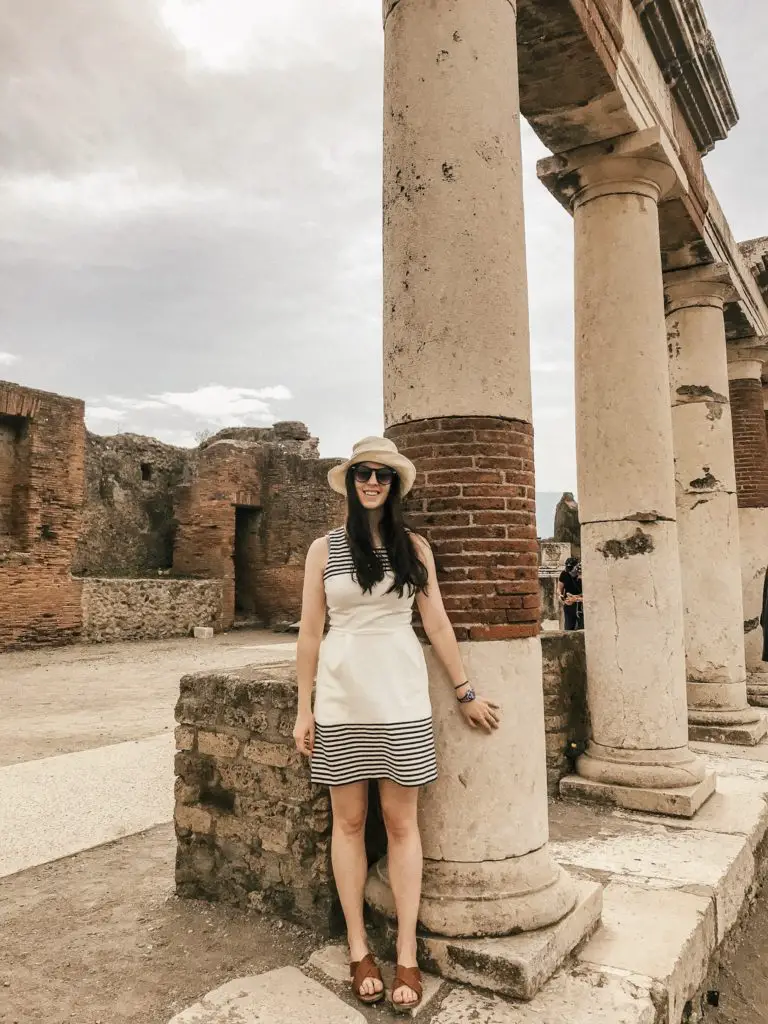 Florence & Milan
I made the mistake of not ordering tickets for major attractions in advance, but in retrospect I think it turned out better that I was able to explore and not wait in long lines. But if you want to see the real David or The Last Supper preorder MONTHS in advance! These tickets sell out super fast. In Florence, we spent a little time hitting the landmarks like Santa Croce (from the outside — lines were very long to get inside), the Duomo, the David replica (located outside the Palazzo Vecchio – definitely worth a trip inside the city hall) and walking across the Ponte Vecchio bridge. But the ultimate must do in Florence is the Pitti Palace! The gardens alone are spectacular (amazing city views here!!) and you can get lost for hours, but the galleries are fabulous as well. The ticket price is very reasonable and I found the time spent there much more valuable then if I had waited in line for hours to enter a cathedral or see the real David.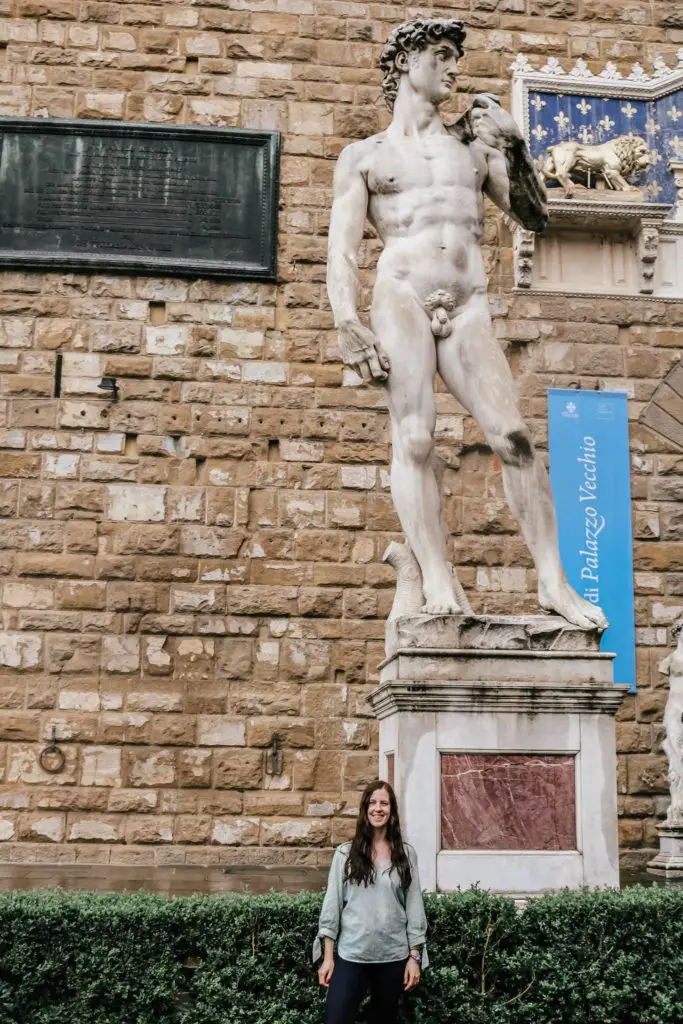 Verona
For a tiny town Verona is a huge tourist draw! Juliet's balcony is worth checking out and if you come prepared you can leave a letter or lock. Like most major Italy destinations the streets are really crowded so after quickly checking out the market I avoided any shopping here and had a long lunch on the outskirts of town.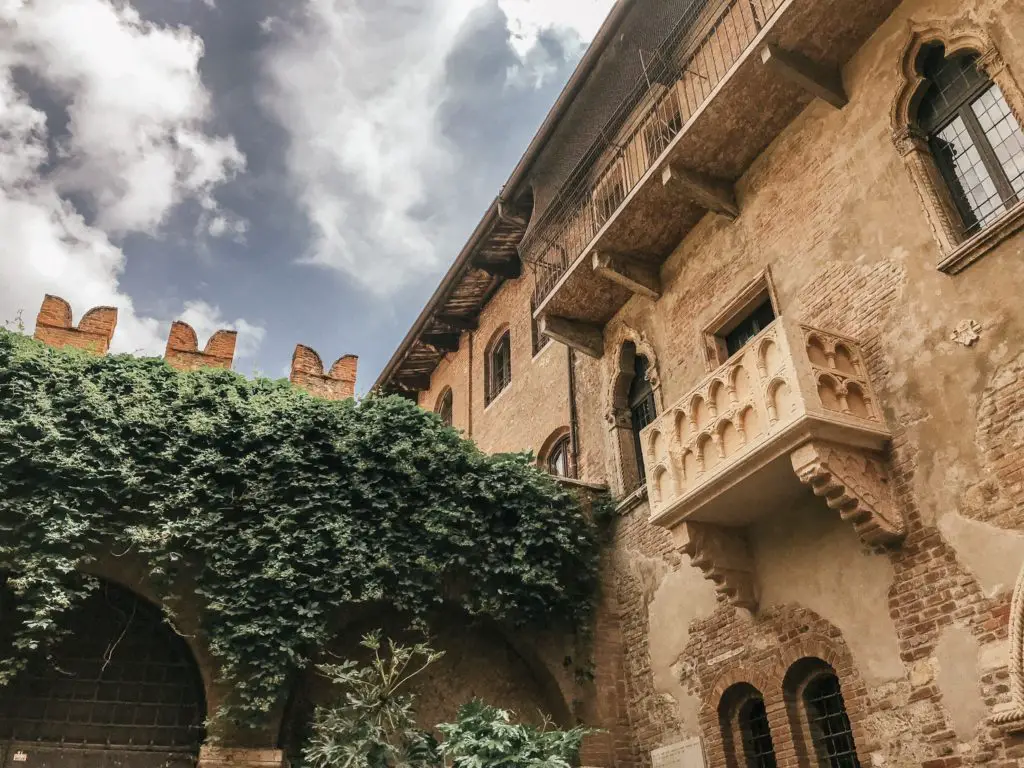 Venice
I was told you'll get lost in Venice all the time but found Google Maps to be very helpful and quickly became familiar with streets. Venice isn't huge and it's not difficult to walk from one side to another in maybe 20 minutes. The canals are lovely and a gondola ride is definitely worth it. I'd heard sometimes your gondolier will sing, but we didn't get that lucky. I'd been really looking forward to having a Bellini at Harry's Bar and it was delicious. Yes, it was $30 and served in a vessel hardly bigger than a shot glass, but it was frothy and heaven in a sip. The other landmarks were easy to take in: Piazza San Marco has a beautiful cathedral (not a long wait to enter) and the bell tower has unbelievable views of the city. The Rialto bridge area is very busy but worth walking around as well. My friend had heard about a bookstore where the books are stored off the ground in bathtubs, gondolas, etc. and it's true! Libreria Acqua Alta is adorable and very quirky.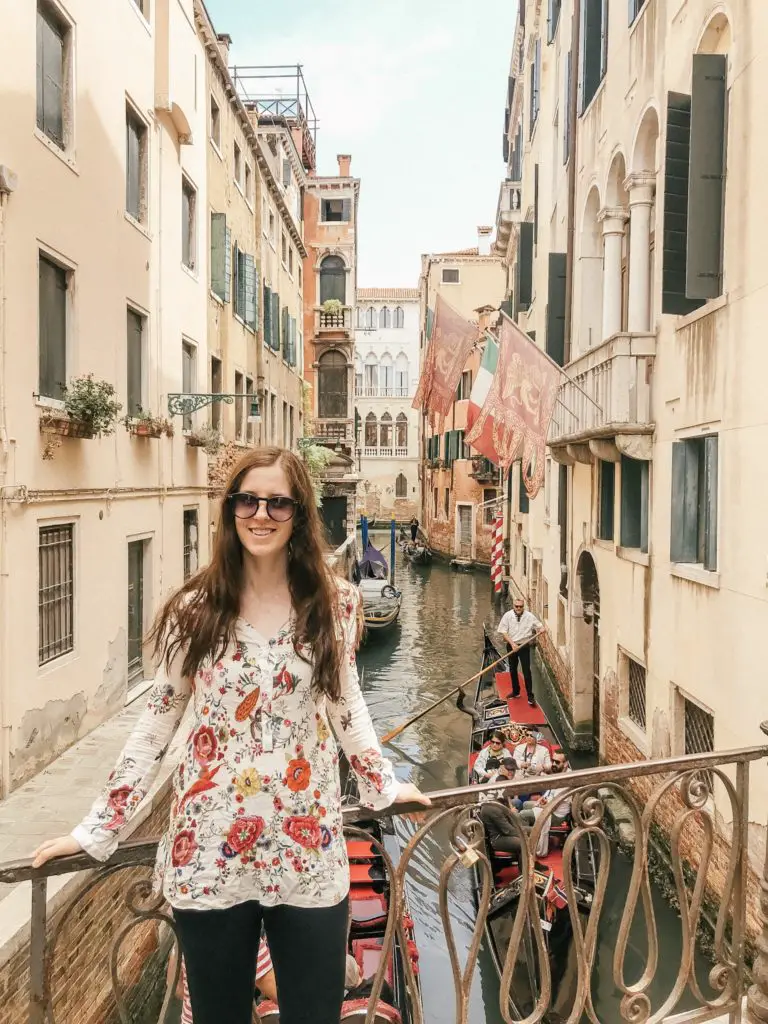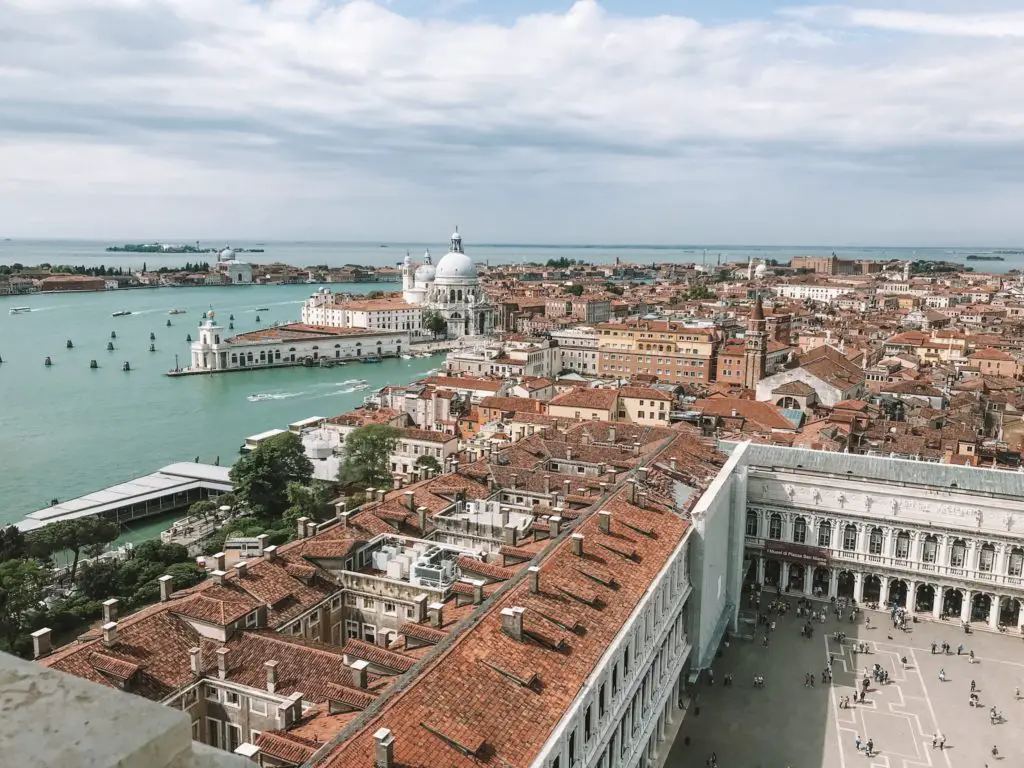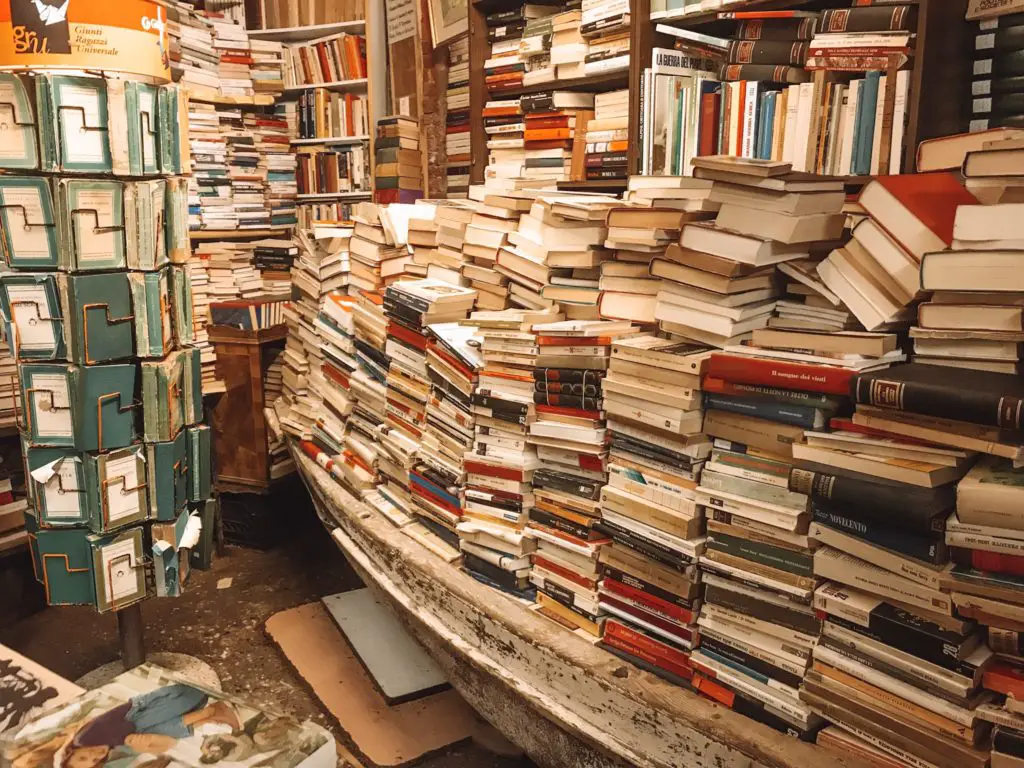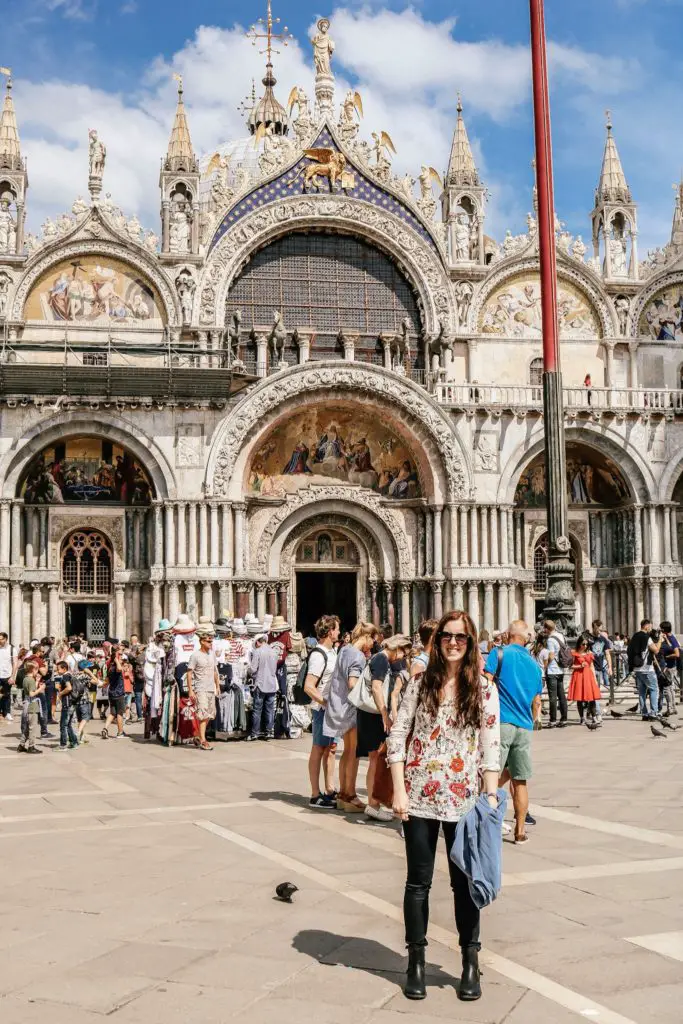 Sirmione & Lake Garda
We stopped briefly in Sirmione to check out the castle before taking a boat through Lake Garda which is definitely an impressive area.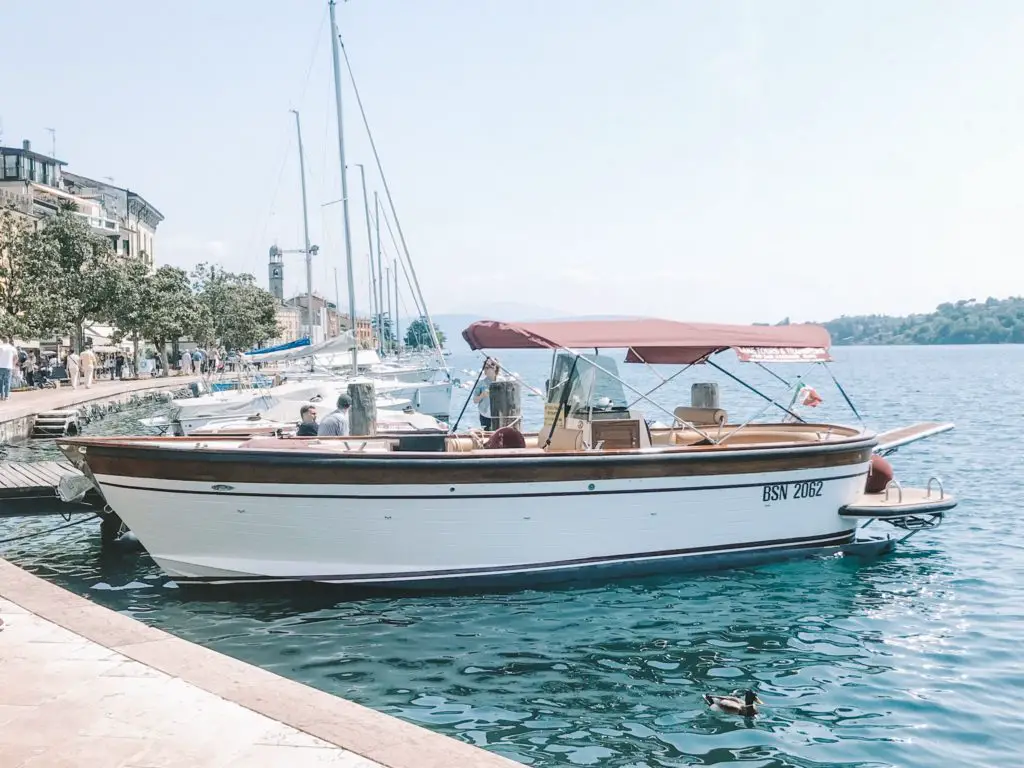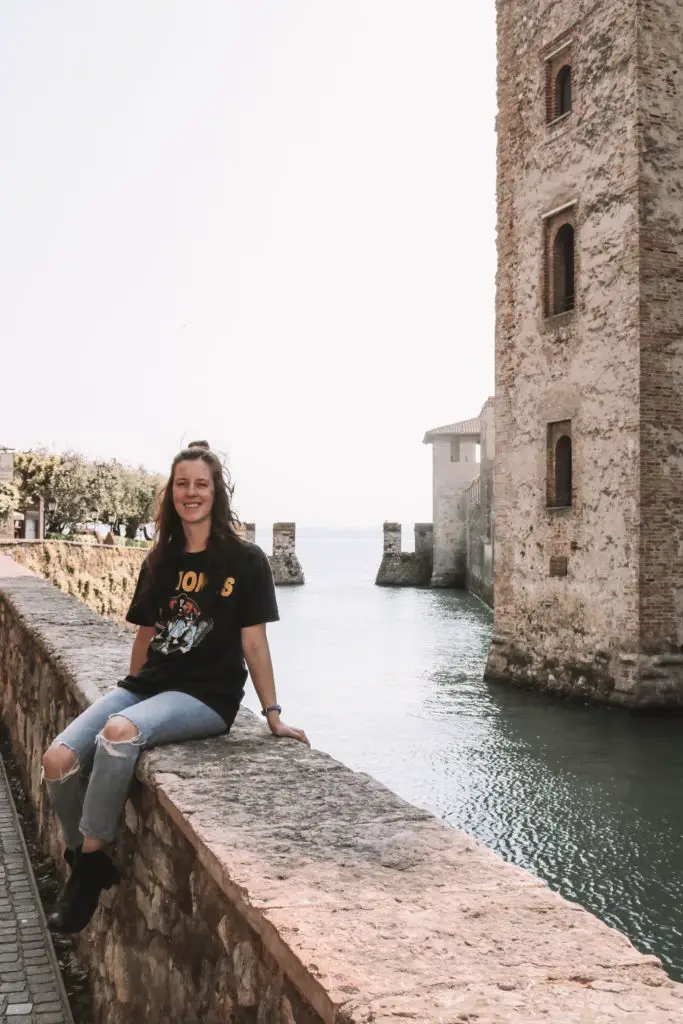 Cinque Terra & Burano
Two picturesque colorful areas! We visited Burano via boat from Venice. It's a sleepy little fishing village that is full of pastel houses. There is a lot of beautiful lace here as well. Cinque Terra, on the other side of Italy, is hard to get to, but once you are there it has a train linking the five individual seaside villages in The Riviera and makes it easy to hop back and forth. The beaches are very pretty here and walking around the winding streets was a nice way to spend the afternoon. Pesto is the staple of this region and we had a delicious pesto lasagna.
Chianti Region
I highly recommend a stop at the Principe Corsini vineyard and winery. The Corsini family coat-of-arms is actually spotted on the Trevi fountain in Rome and the noble family has been operating their vineyard in the Tuscan Hills for hundreds of years. The estate is beautiful and I had several bottles of wine easily shipped back to the US.
Pisa
Despite only having about 30 minutes off the bus in Pisa it was enough time to use the bathroom, grab lunch to go, buy souvenirs and snap the iconic Leaning Tower photos. As with any famous Italy destination, expect swarms of tourists everywhere. You probably won't be able to get photos without a lot of people around unless you get really creative.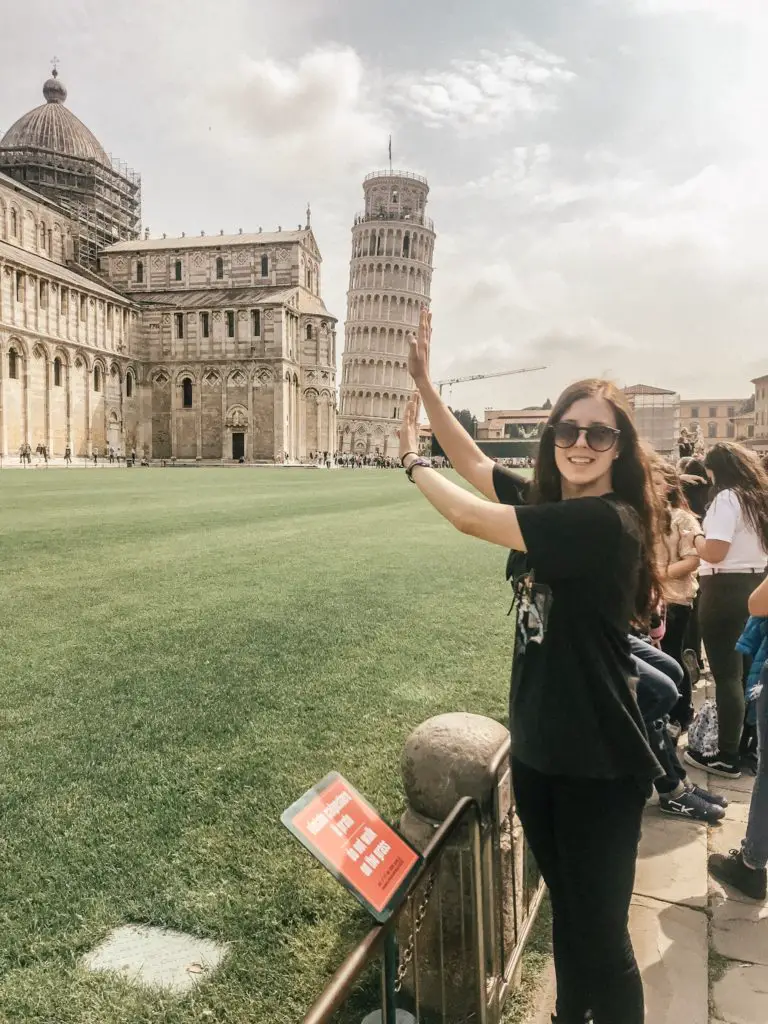 Vatican City
The Vatican museums are incredible, but prepare for a very long wait. We had special "skip the line" tickets and still stood for ~2 hours outside before we entered the museums and spent ~2 hours trying to enter the Sistine Chapel. The art was wonderful and the Sistine Chapel is definitely a bucket-list item, but I may have preferred to spend those four hours exploring Rome. Side note, there are no photos allowed inside the Sistine Chapel and it is pretty small so you may feel a little claustrophobic inside with the crowds.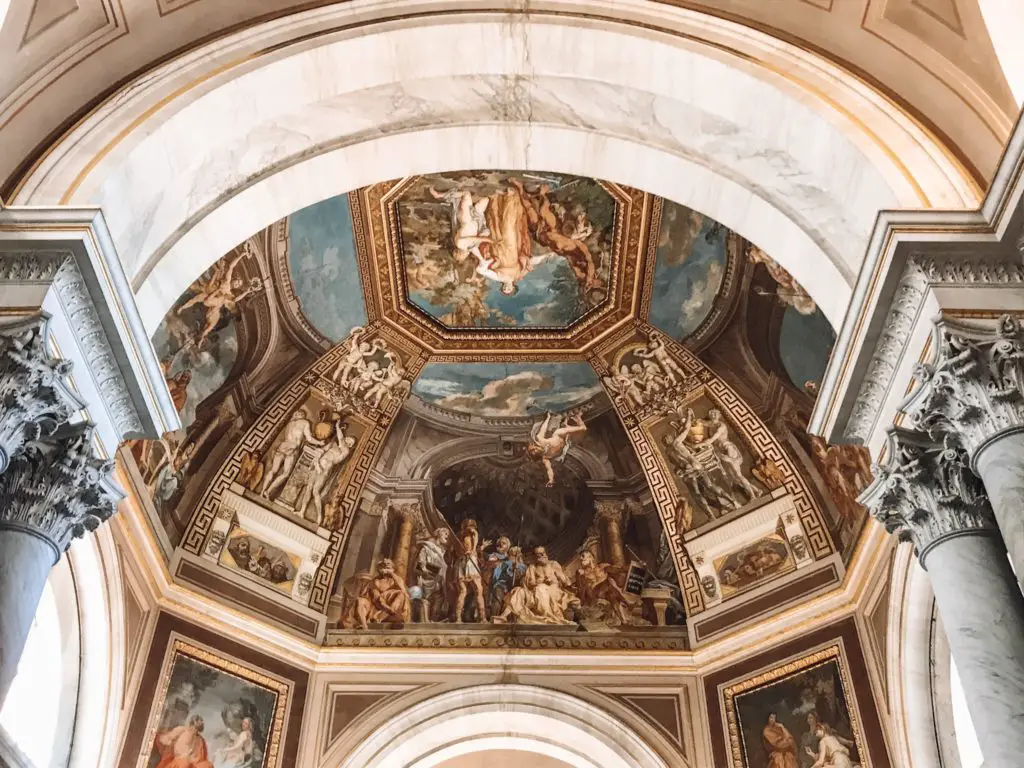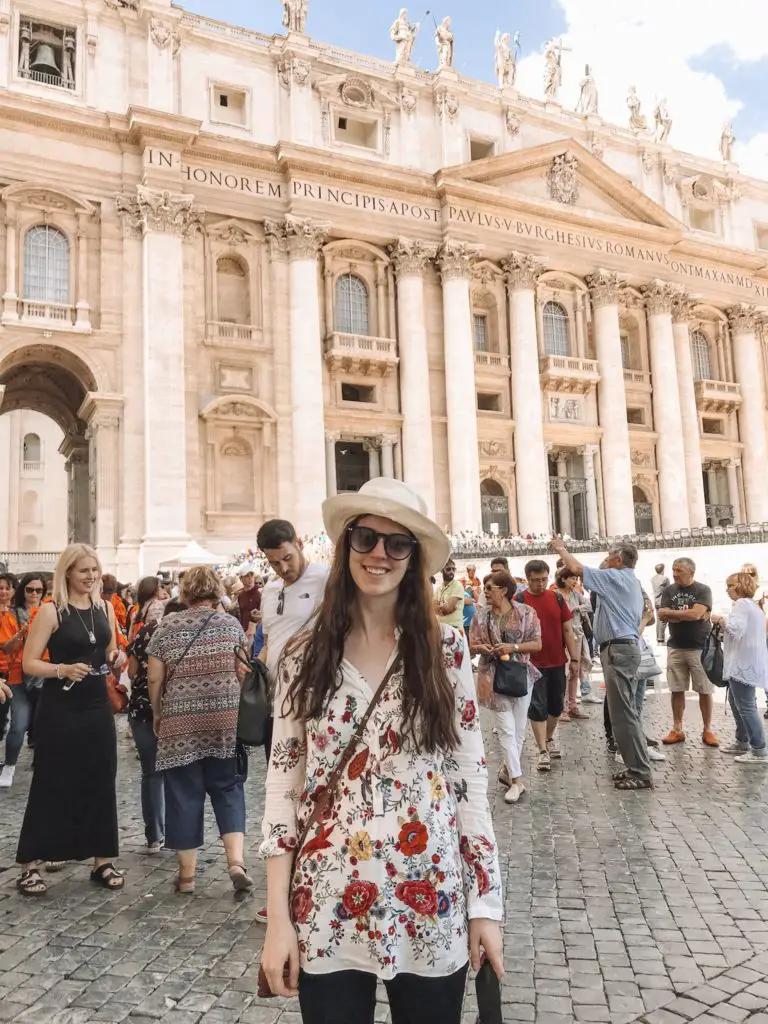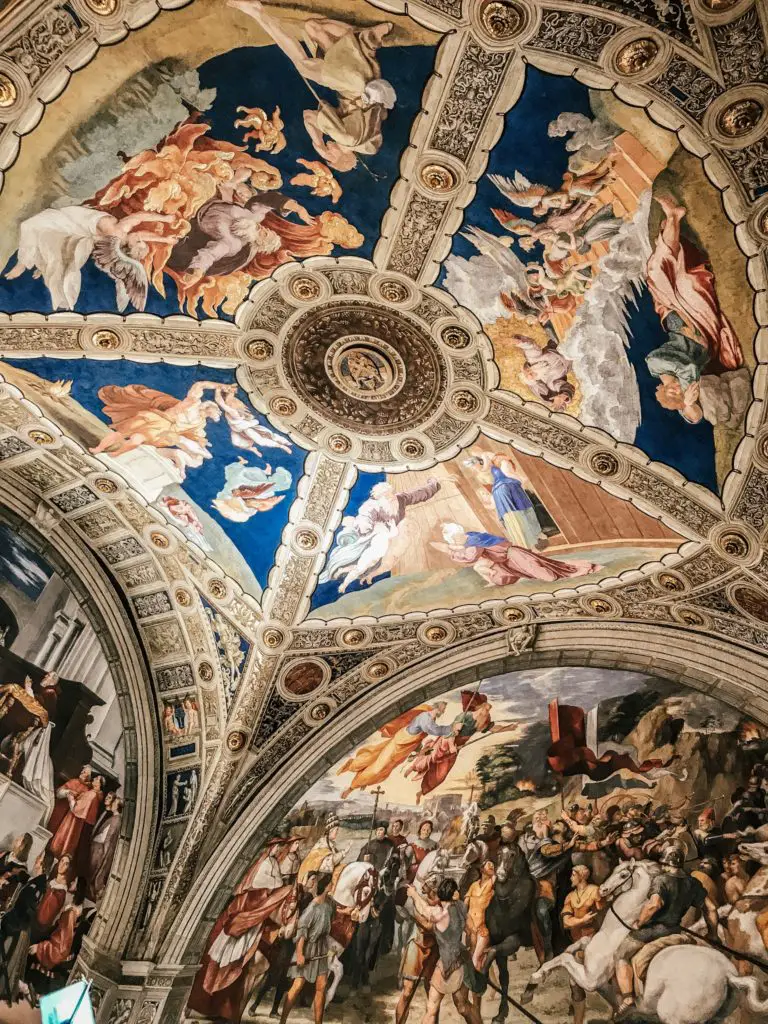 General tips
I didn't realize that in Italy there are many additional fees so prepare to pay extra for the following:
-Tap water in restaurants
-Bathrooms (the best way to avoid this is to buy something like bottled water or a snack at a restaurant and then use their facilities)
-To sit in a restaurant (There are often service fees. For example in Milan I shared an appetizer with a friend and we each had a glass of wine, but we paid a service fee EACH that was more than our bill!)
-To hike (In Cinque Terre some other travelers on the same trip said they had to pay entrance fees for hiking areas).