My family has a deep connection to Mexican culture – my dad has spent a lot of time in Mexico and owned a few different houses in Mérida. Mérida is the capital of the Yucatan and about four hours drive from Cancún. It's a city filled with vibrant people, food and art. It's also not too difficult to access many Mayan ruins like Chichen Itza and Uxmal. Mérida is a fairly safe area of Mexico and home to many expats. I was able to spend a month there and get by with broken Spanish.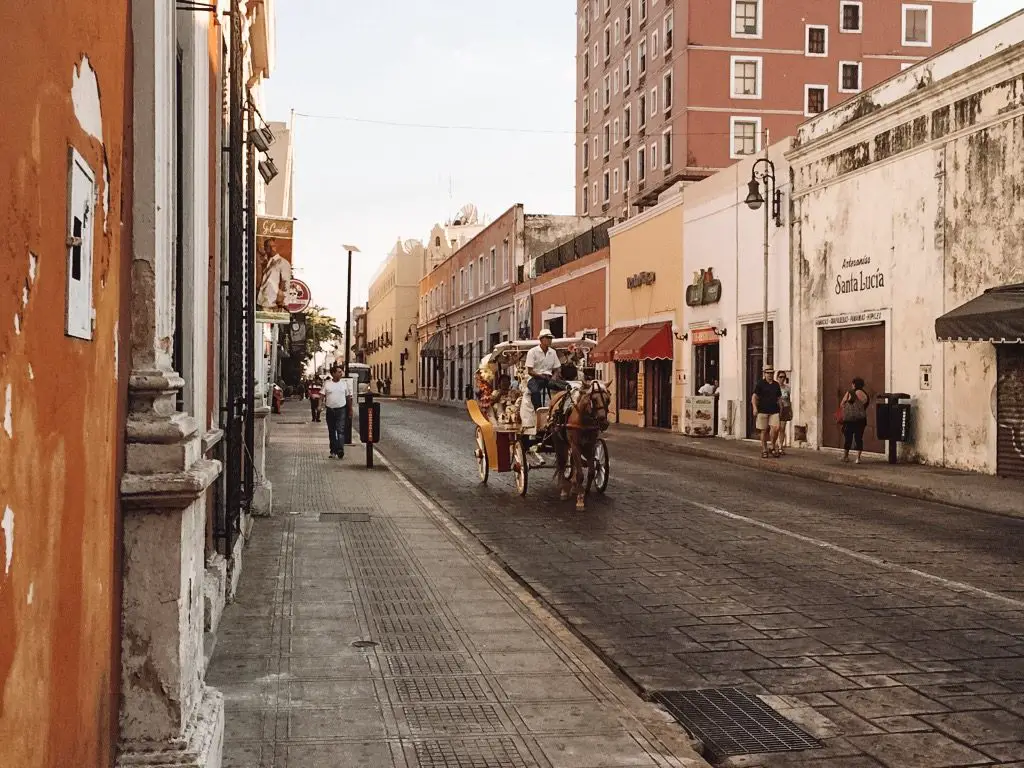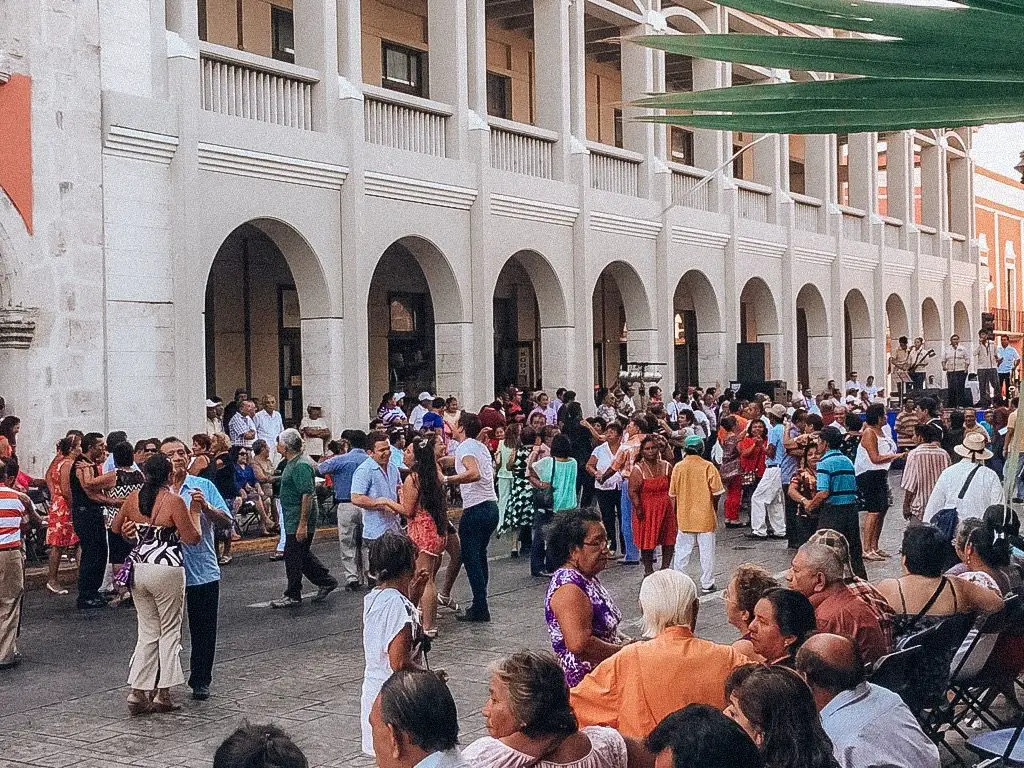 The ruins are my favorite part of Mexico. Chichen Itza, one of the new Seven Wonders of the World, is definitely worth a visit. But if you really want to explore uninhibited I recommend Uxmal. These ruins are more off the beaten path and you can still climb a lot of the buildings. The climb up the Great Pyramid is not for the faint of heart. The stairs were built for tiny Mayan feet so they are very narrow and steep. Several times on the way up I looked down and saw a straight drop to the very far away ground. Once you make it the views are spectacular and you're high above the trees. To get down I swallowed my pride, sat down, and slowly scooted down on my butt. I'm not afraid of heights and my stomach dropped several times so I tried to keep my gaze level with the sky and not look down.
Another bucket list spot in the Yucatan is Las Coloradas, Mexico's pink lakes. It's definitely on my itinerary for my next trip!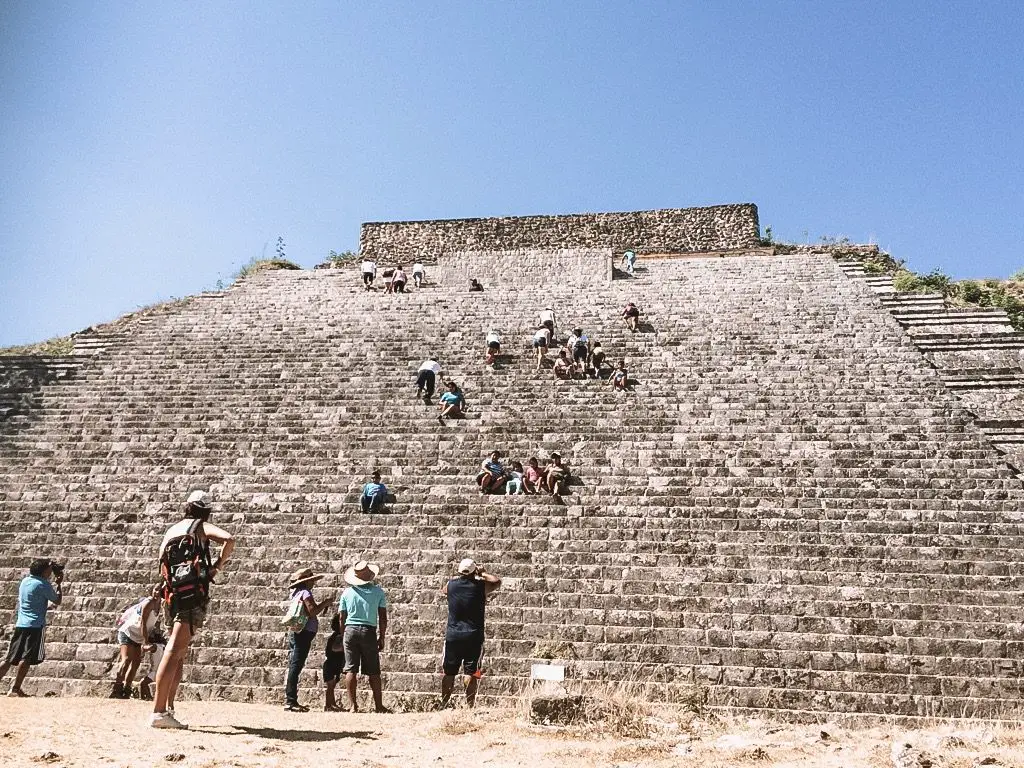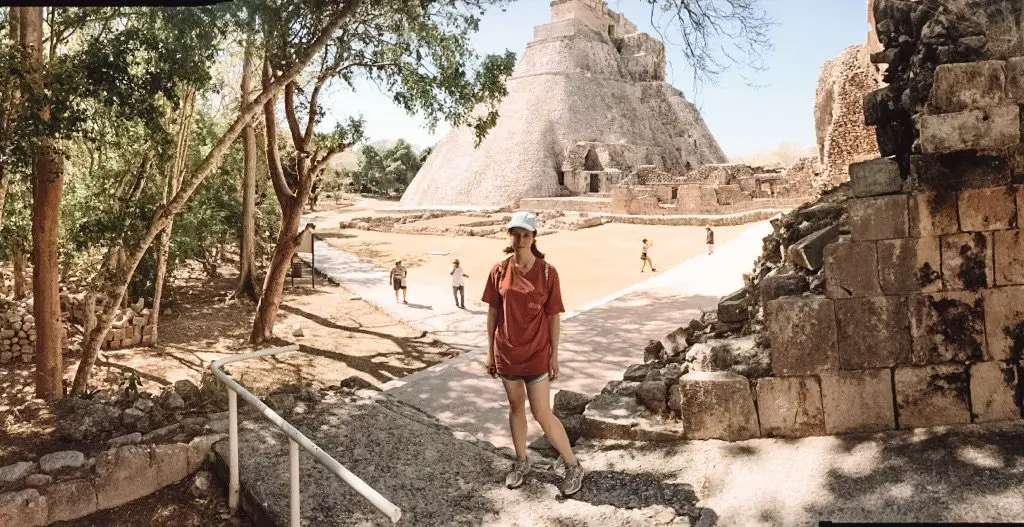 Mexico is often hot and it's important to choose carefully when you visit. I spent a few days there in April and it was already a sweltering 108*F. It's extremely important to stay hydrated and bottled water is a must. When I was there I also ate very lightly as I became sick when trying to eat the savory food I was so looking forward to (your digestion sort of shuts down when it's that hot and you aren't used to it).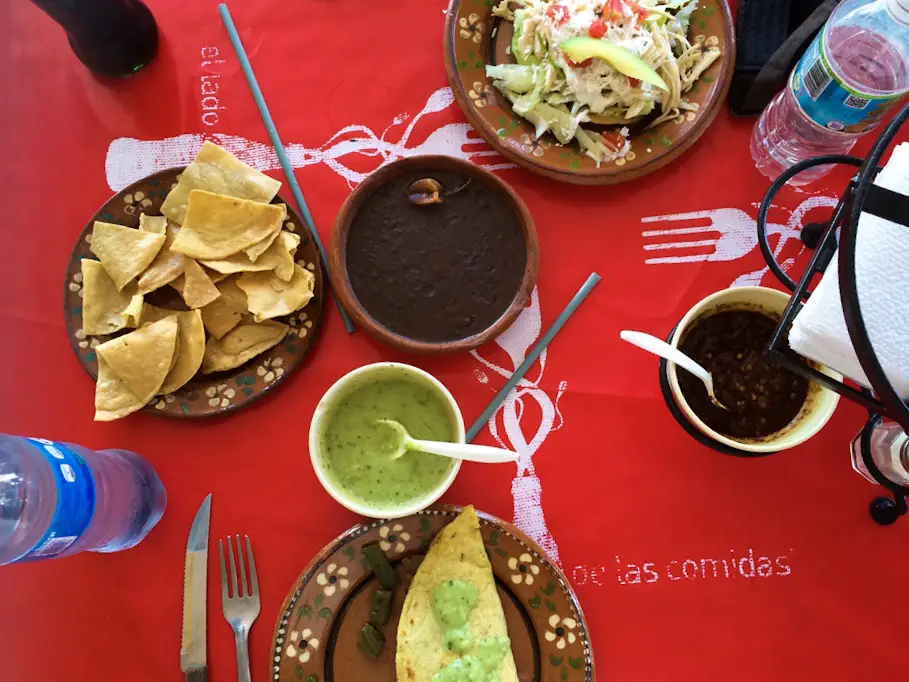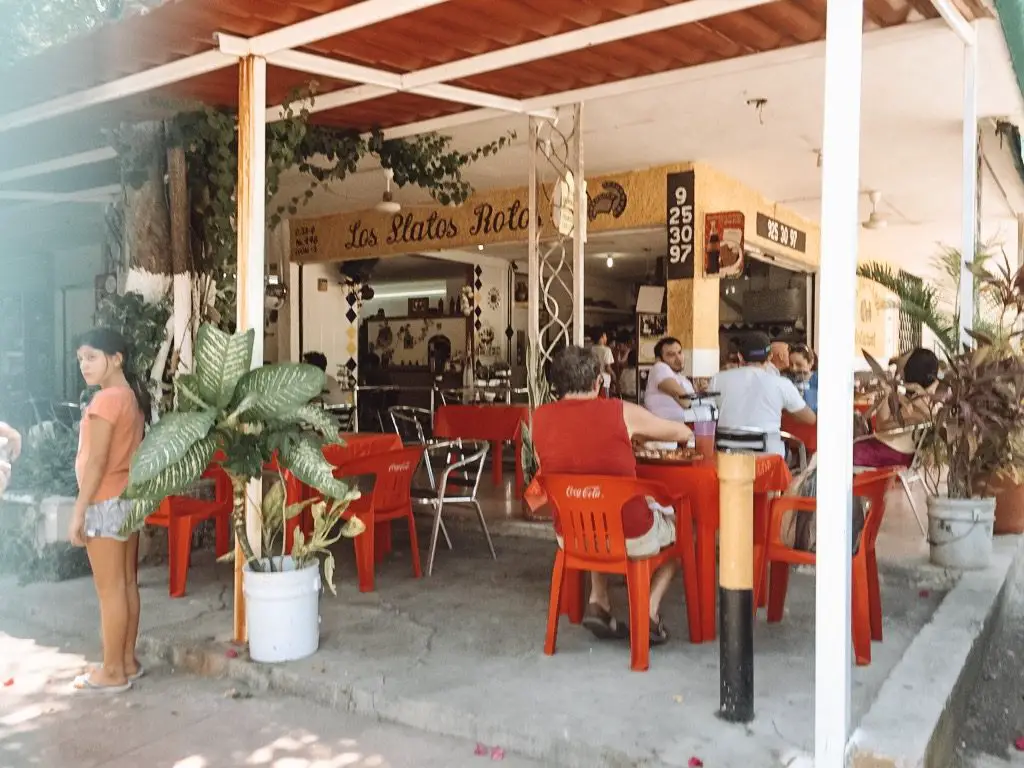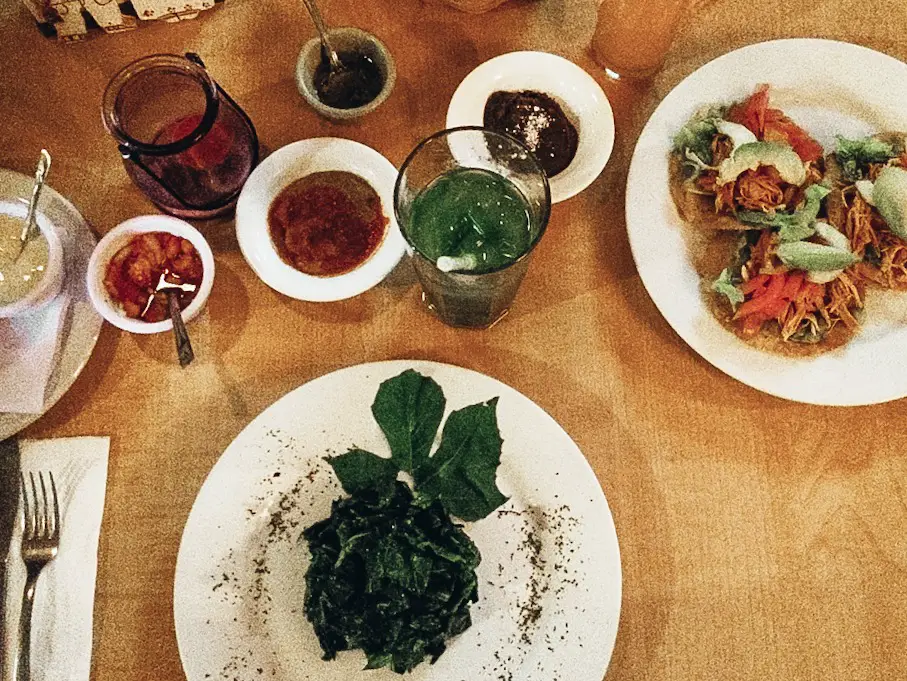 Food in Mérida is excellent, but not always similar to the Mexican food served in American restaurants. There are many small restaurants, or cocinas economicas, along the street that are a fast and easy option for lunch. I got a quesadilla filled with nopales (cactus). Pancho's restaurant is good for evening meals and very American-friendly. Get the guacamole! They make it fresh for you tableside. Chaya juice is a bright-green dose of vitamins and supposed health benefits made from the namesake plant's leaves. Our accomodation, Hotel MedioMundo, has a vegan restaurant I also recommend. If you'd like to try making a popular mexican street food at home I suggest these delicious mexican tortas.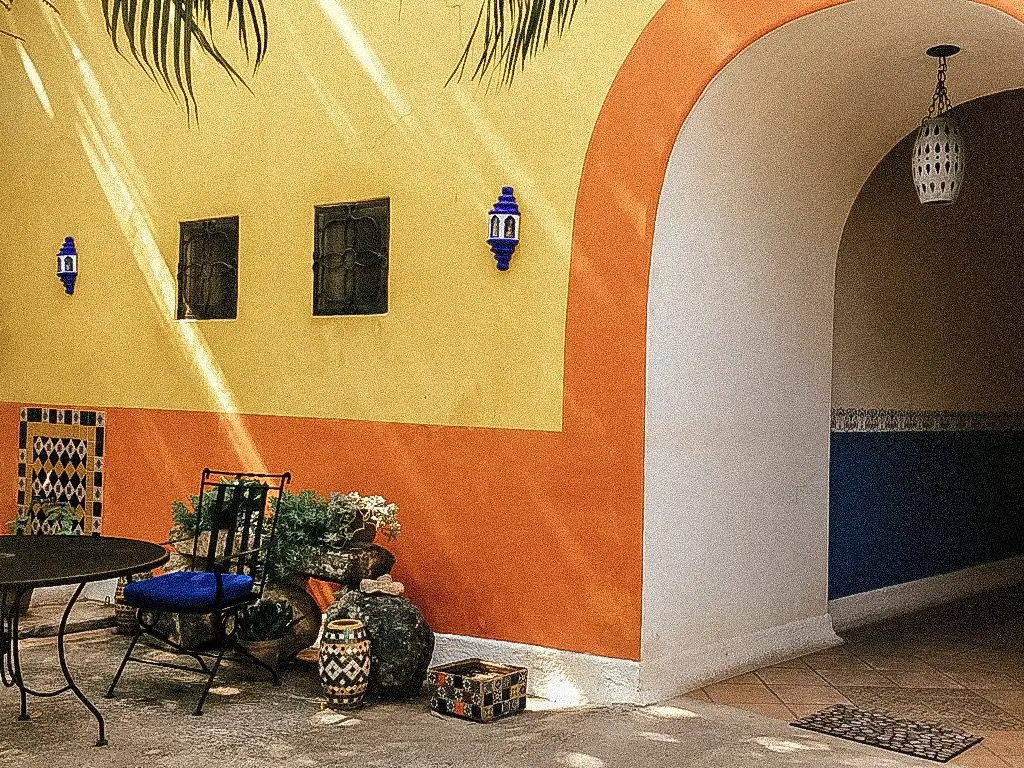 Mérida is filled with galleries and vivid artwork. There are also lots of shops selling fine silver jewelry, many of the designs are from Mayan symbols. I have a ring featuring the symbol of Venus.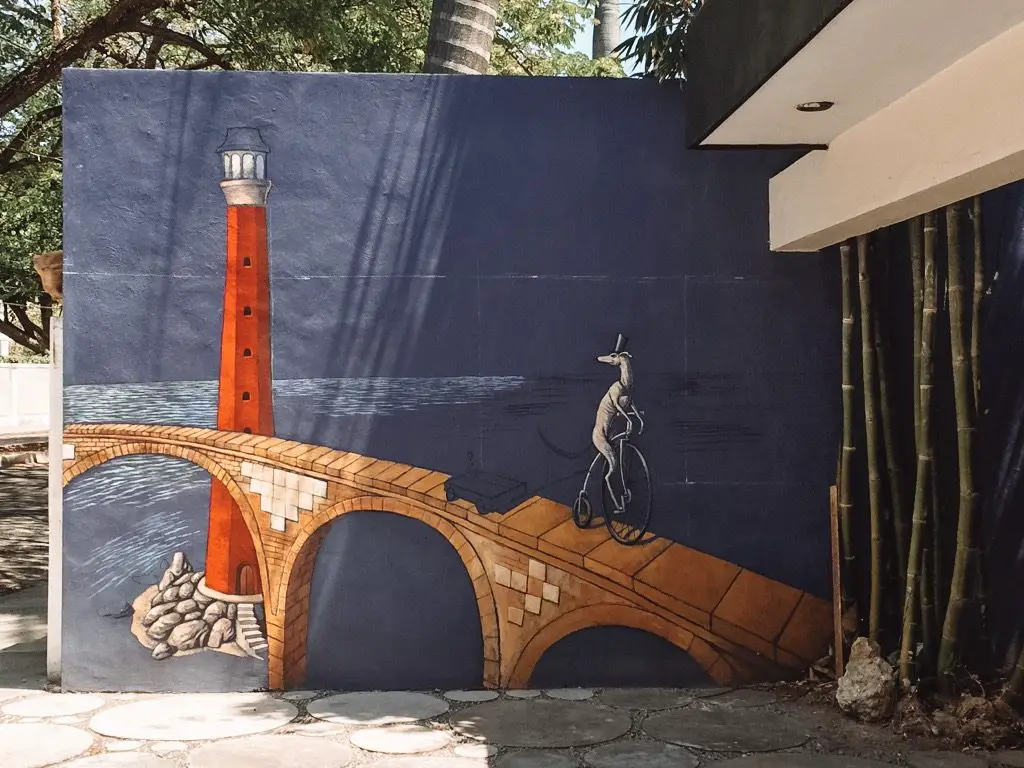 For my next trip to Mexico I am hoping to visit the dreamy Tulum and see more ruins!