For the penultimate leg of my South American trip I left Patagonia and headed to the cosmopolitan city of Buenos Aires before jetting up to the Argentina side of Iguazu Falls. Here's my itinerary for four days in Buenos Aires and Iguazu Falls:
BUENOS AIRES
I could easily spend another week in this vibrant city no question. I loved exploring the neighborhoods and trying tons of new delicious food.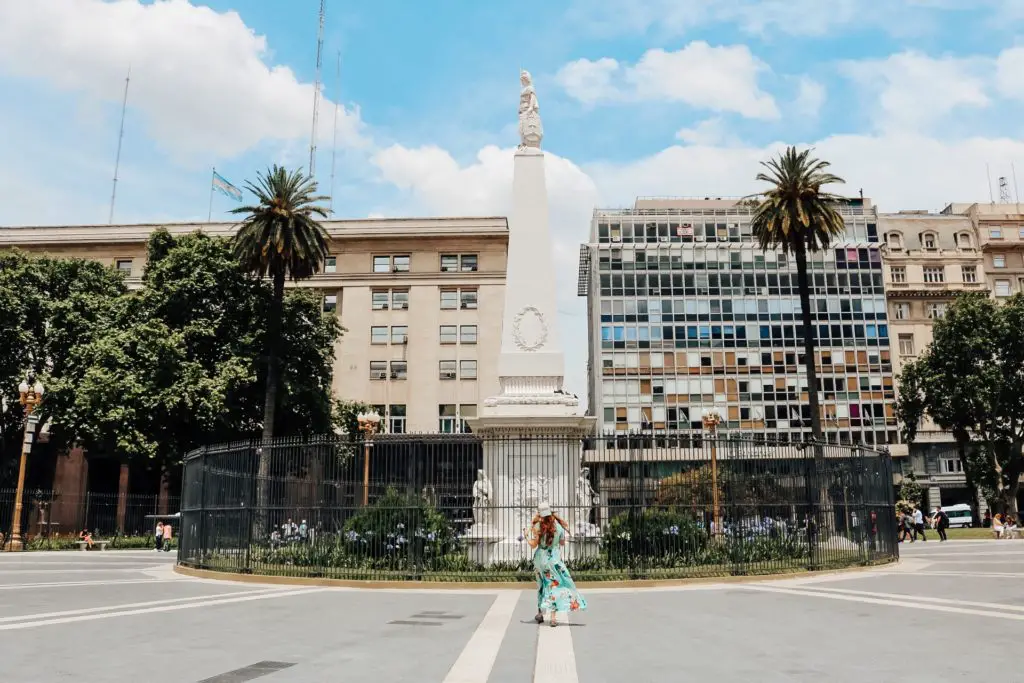 We started off with a free walking tour to cover the historic sites and got to photograph the Obelisk and the Pink House. After that we headed to the chic Palermo district to eat at Artemesia Cocina Natural and explore. This is sort of the West Hollywood of Buenos Aires and it was full of trendy restaurants and boutiques.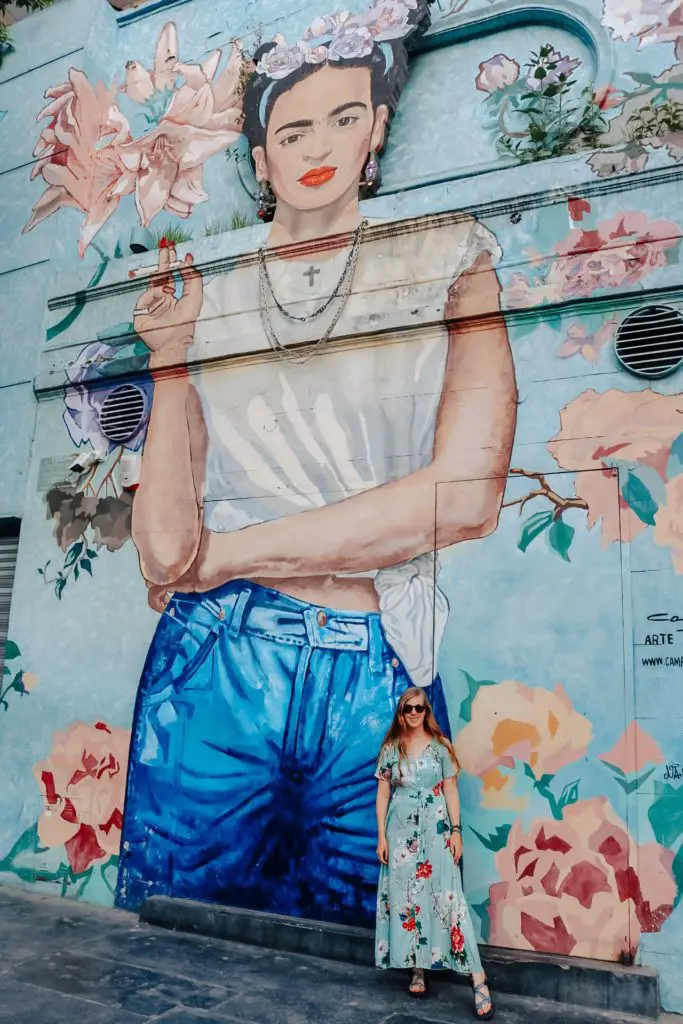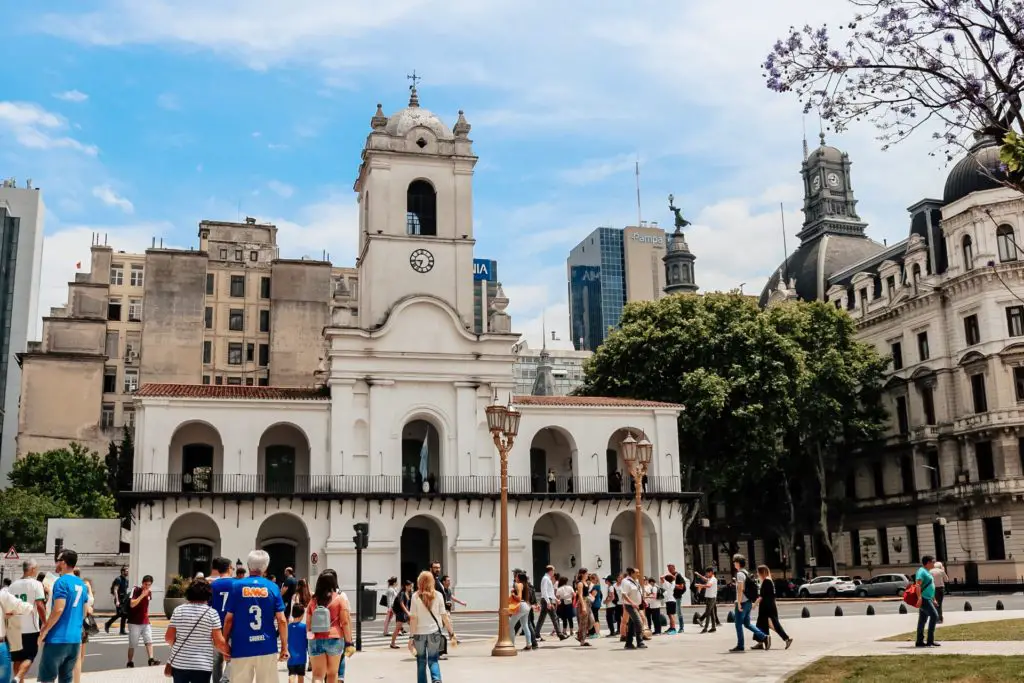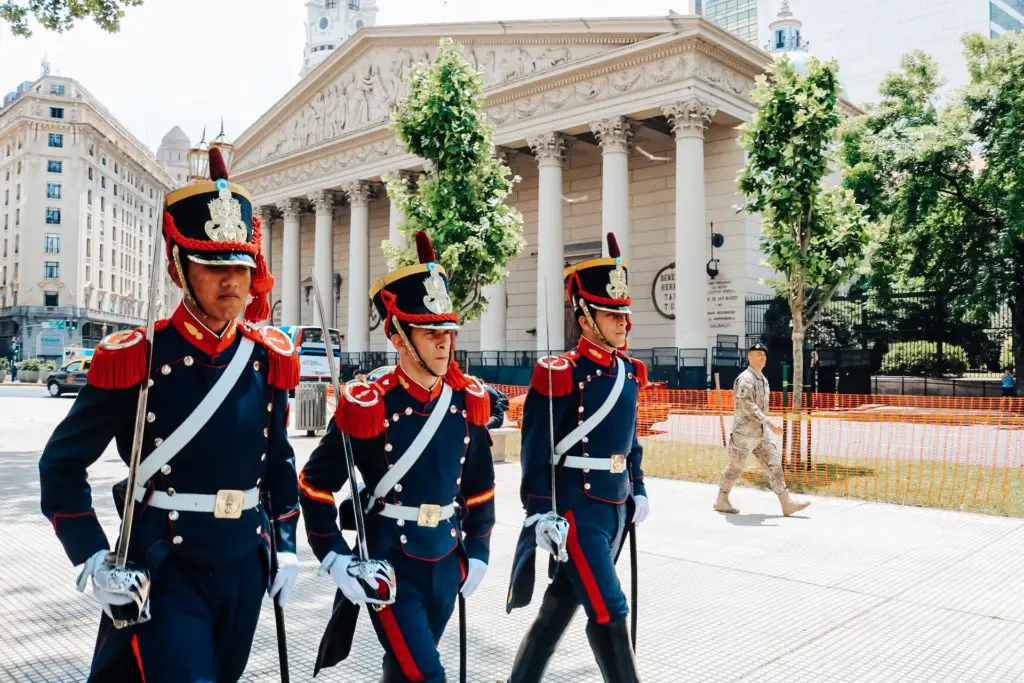 On our walk back to San Telmo from Palermo we passed a really cool park area with several hip bars. This is near the Japanese Gardens and in sort of "Palermo Soho." The bars and restaurants are located under a train overpass in the park and have outdoor areas. Search for Lucciano's Ice Cream, Williamsburg Burger Bar or Blest Palermo.
Another quintessential bucket-list item I wanted to check off was seeing live tango dancing. The most highly recommended show was Tango Porteno, which is located in a historic art deco building. I enjoyed it a lot as the dancing is phenomenal, however I wish they had stuck to a more traditional set (they did a lot of contemporary numbers to dubstep – gag!). The show starts pretty late, plan to be there from about 10pm to midnight.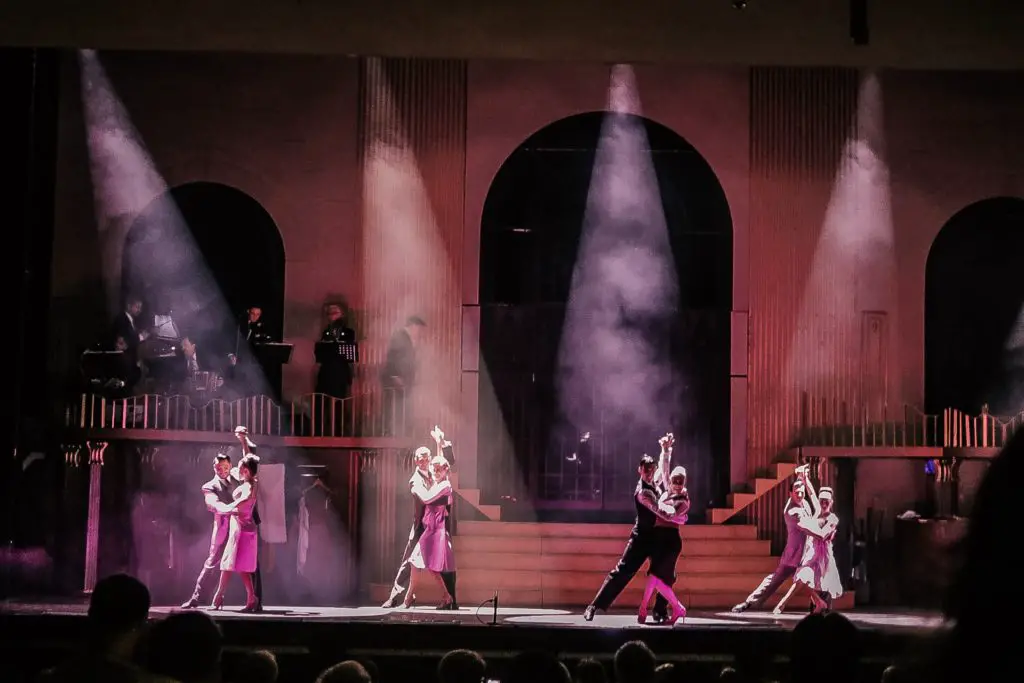 My other favorite neighborhood is La Boca. This is the vintage Buenos Aires with colorful houses and streets and people dancing tango in the streets. Important to note: this is a major tourist area that is surrounded by a very poor area, you should not try to walk here (uber to the center and leave by uber) and you should not stay until or after dark. I heard a lot of stories of people being robbed here. That being said, it is very touristy so if you stay in the main area you will be fine. You need to plan to spend several hours here if you are visiting Buenos Aires. We took a free walking tour and then spent a little time exploring after. The walking tour was long and tiring, but very comprehensive and gave a great history.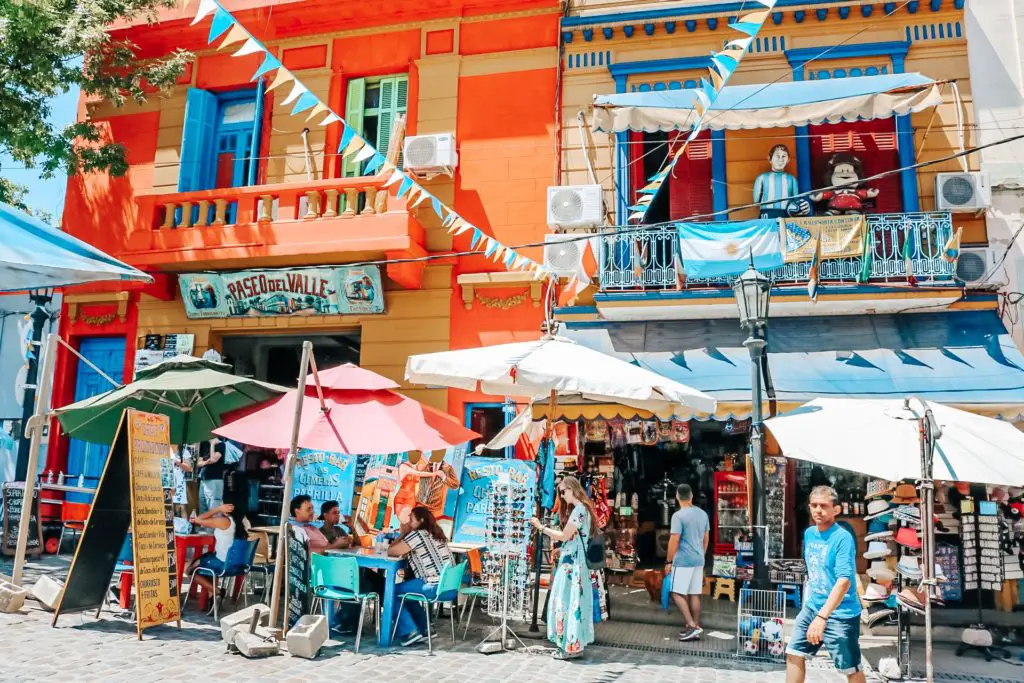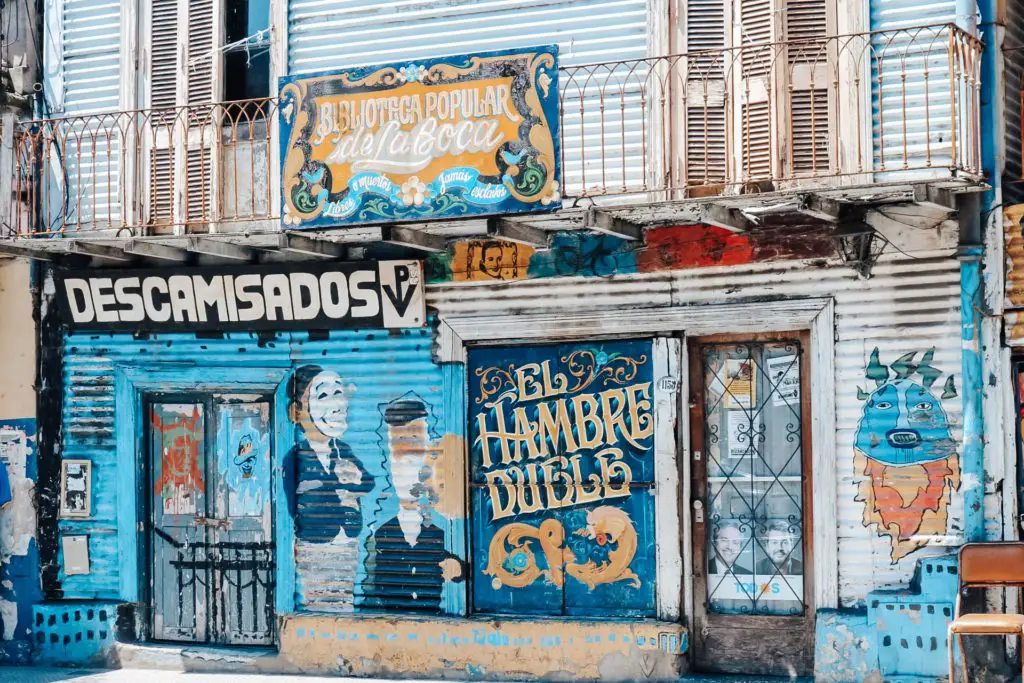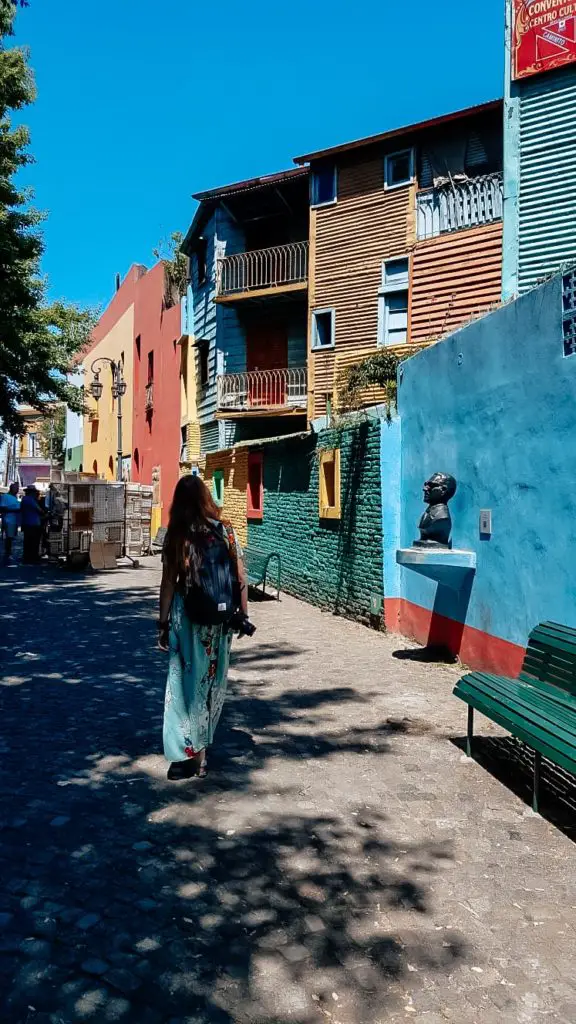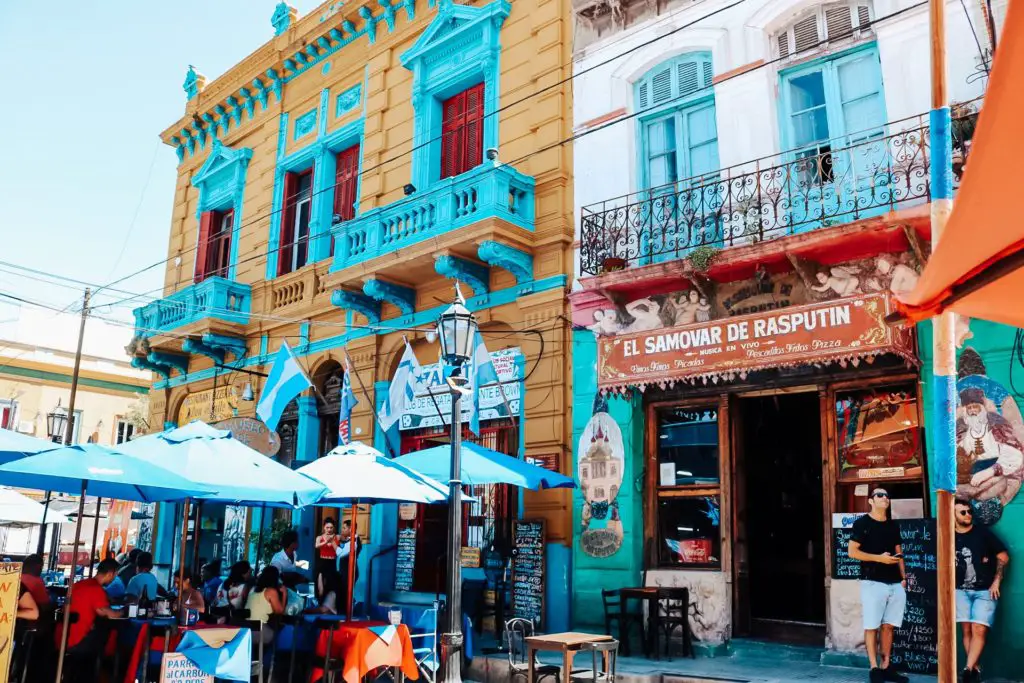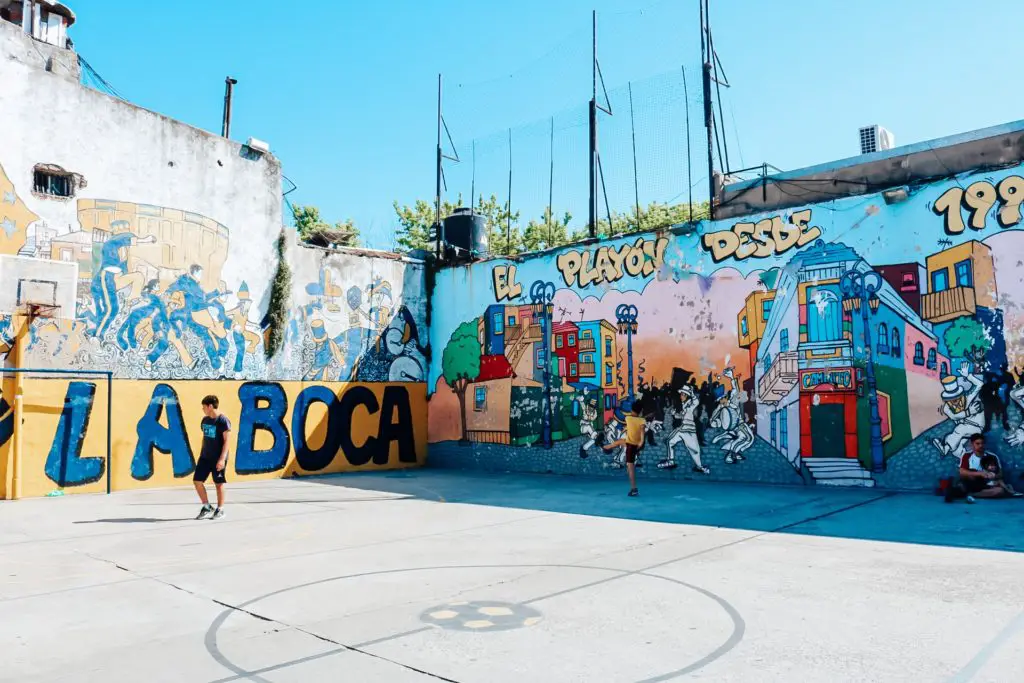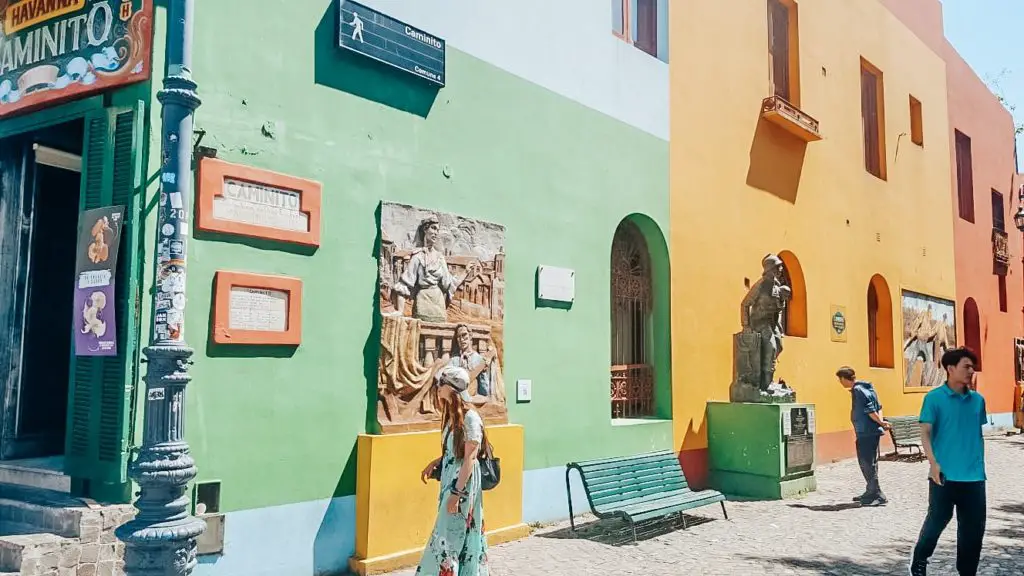 El Ateneo – this is a famous bookstore that's located inside a converted theater and is definitely worth checking out.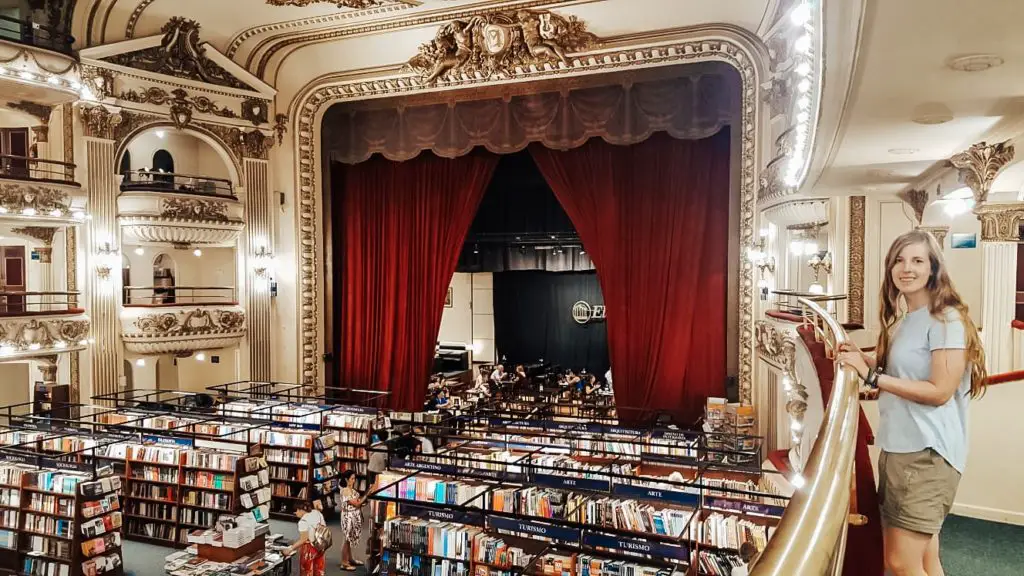 Recoleta Cemetery – I agreed to visit the cemetery to check it off the list, but had no idea how much I would enjoy wandering around the rows of beautiful tombs. I think we spent at least an hour exploring and photographing. It reminds me of the famous cemeteries in New Orleans and Paris and has a very romantic feel. We went first thing in the morning when they opened and were the only ones there at 8am.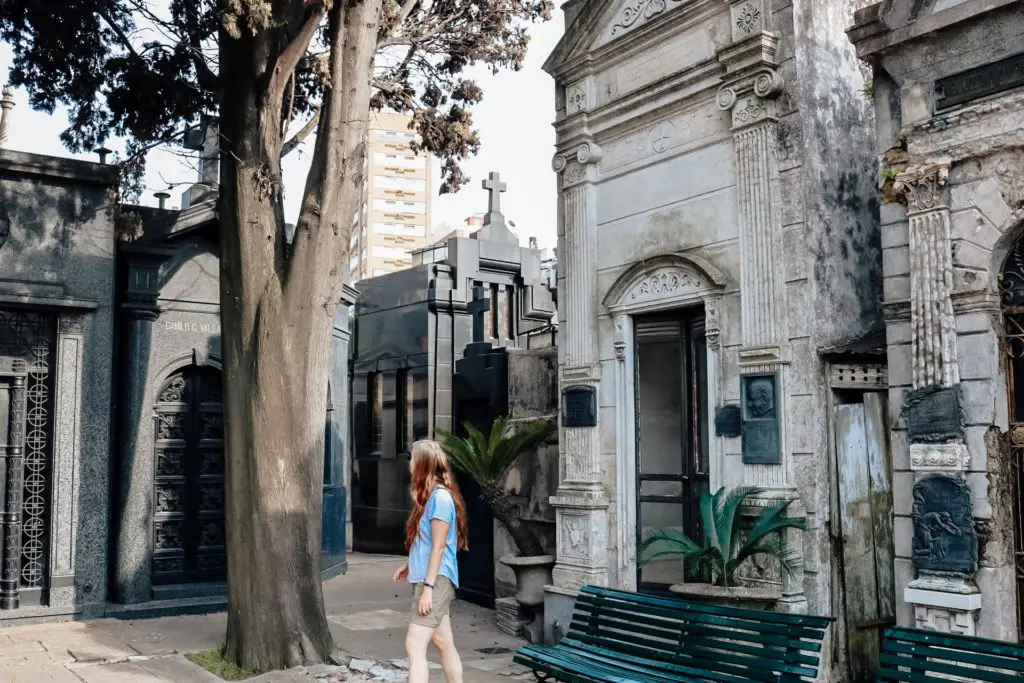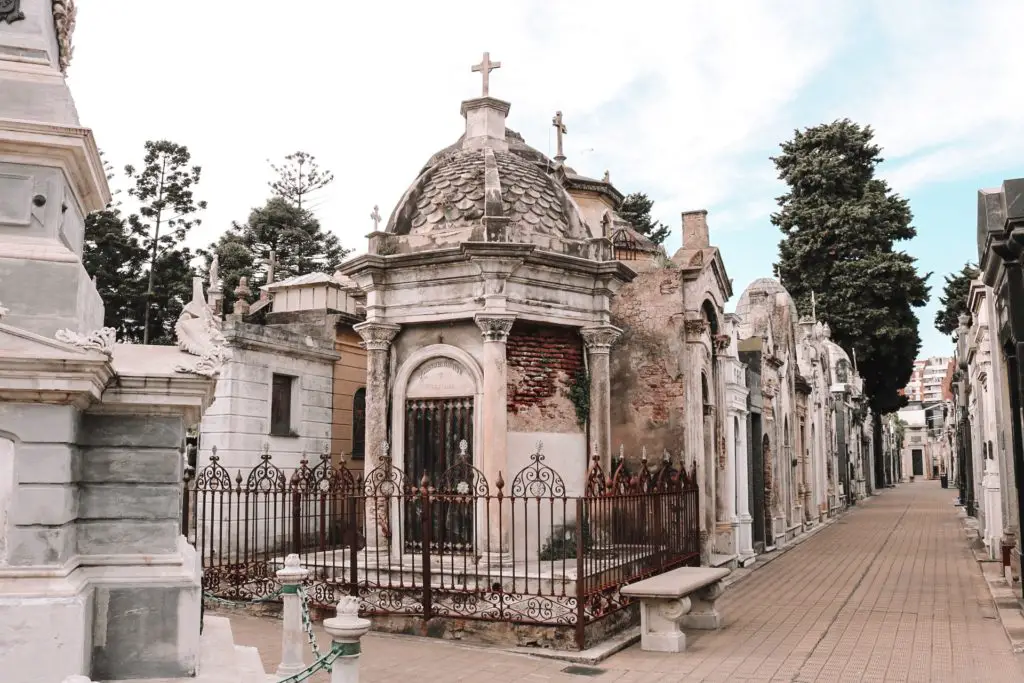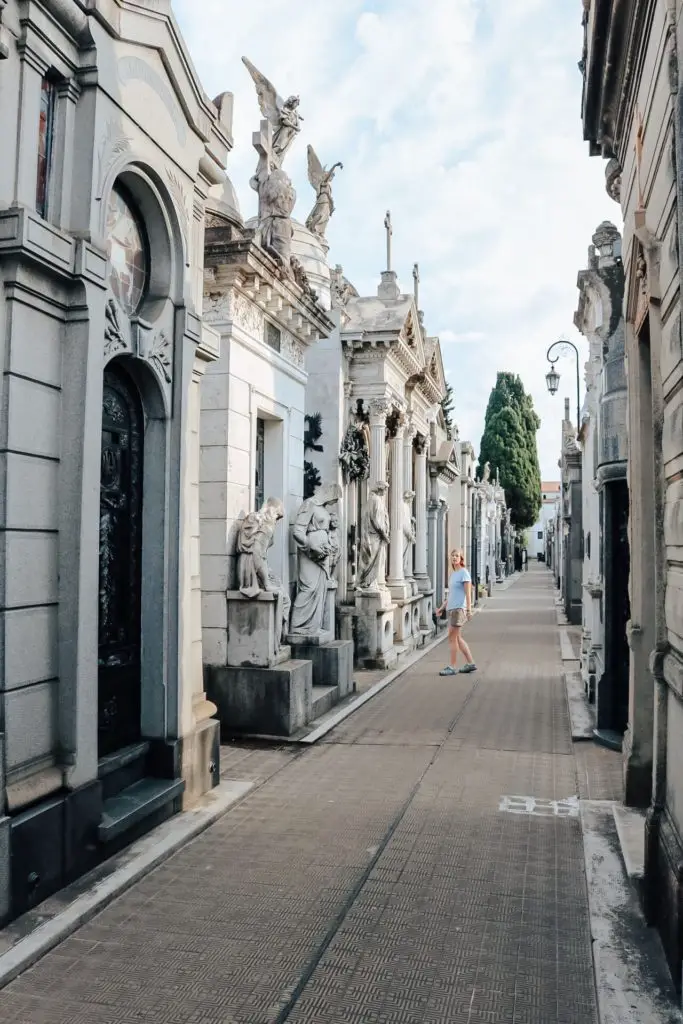 Café Tortoni – go here early when there is no line (I stopped by around 8am). This famous coffee house is definitely a tourist spot, but when I was there the elderly man next to me, a local, started chatting with me and told me that he used to come here back when he was a student because it was so cheap and he still stops by for his coffee and newspaper in the early mornings.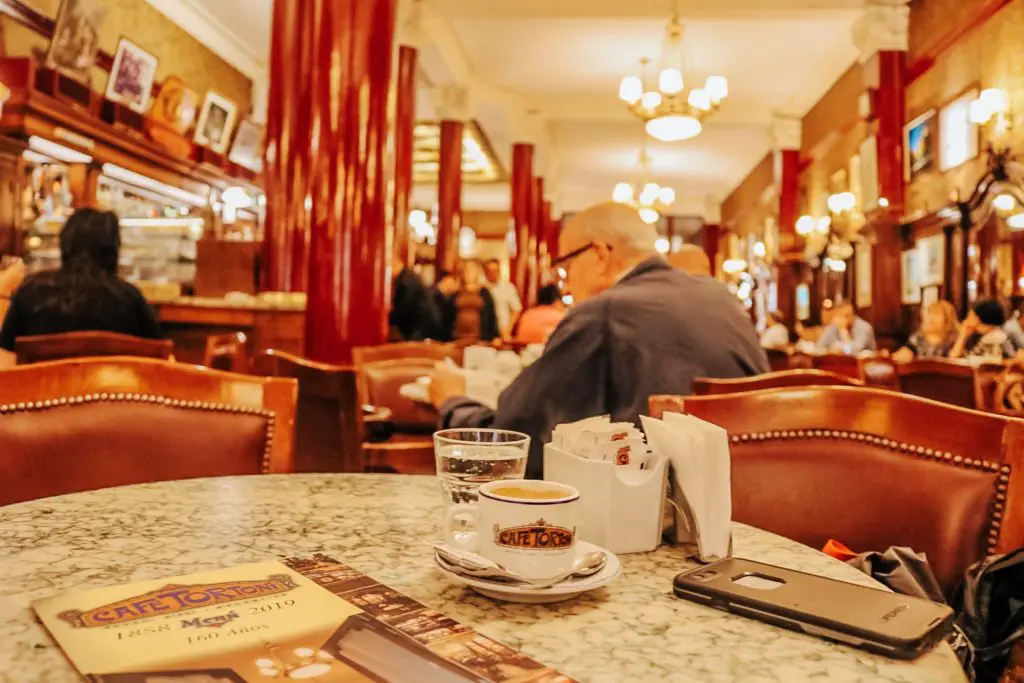 Additional things to do if you have time:
MALBA – this wasn't the best museum I've ever been to, but they did have a very nice Frida Kahlo self-portrait.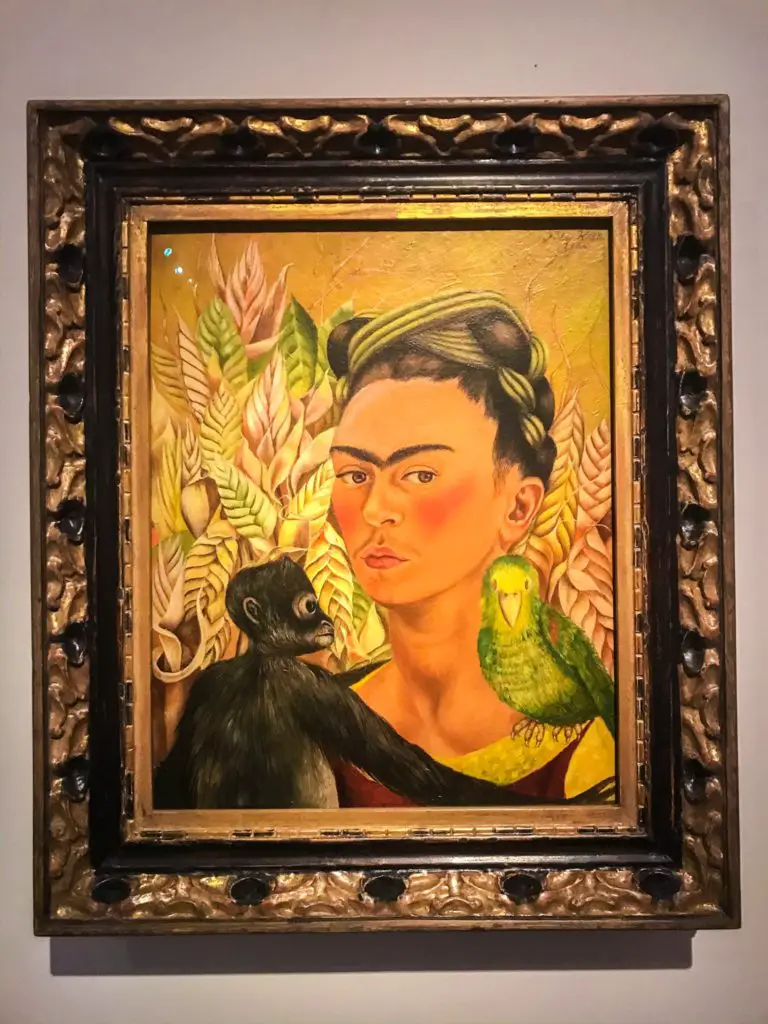 Decorative Arts Museum – a close walk from the modern museum, this is a beautiful building and has gorgeous rooms to explore.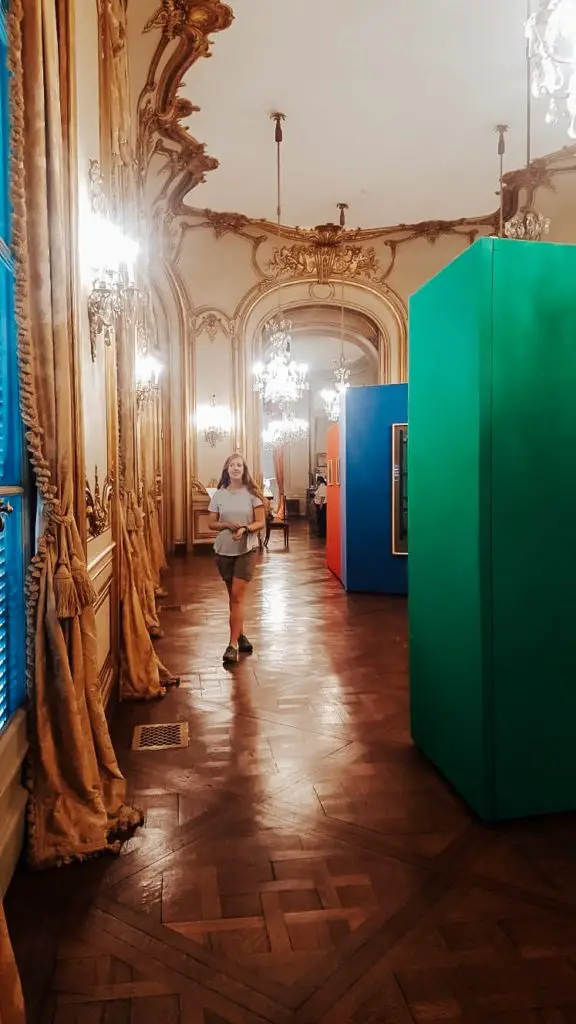 Costanera Sur Ecological Reserve – we were told that the river is beautiful and a must-see. I wouldn't agree with that, but this is a nice park and if you have time for a little exercise the loops take about an hour round-trip.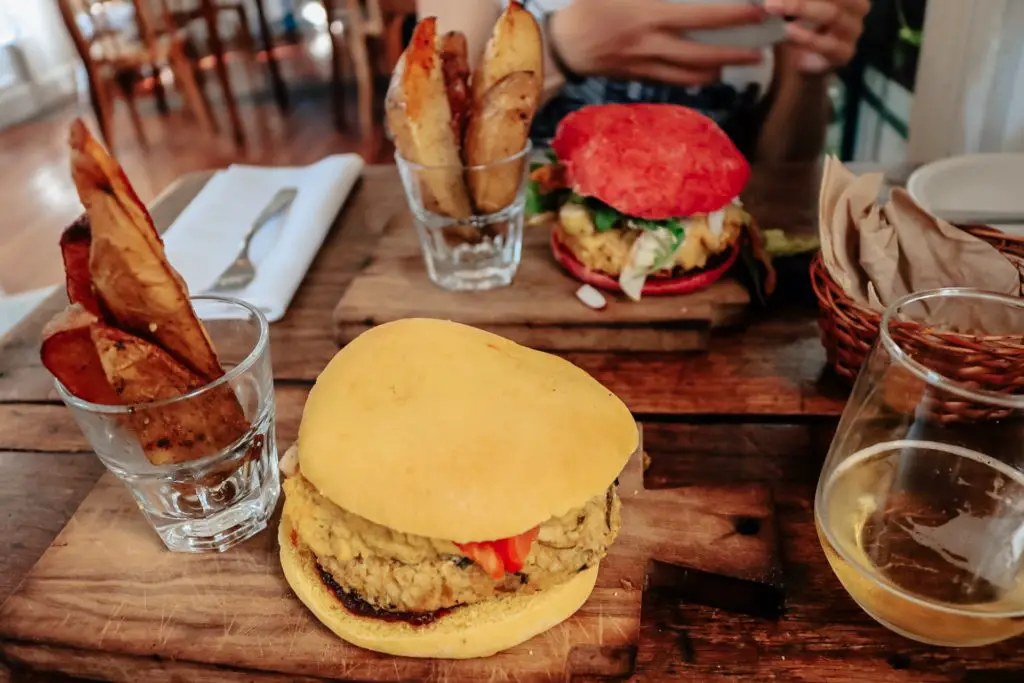 Artemesia was amazing – definitely a top-tier vegan restaurant and one I highly recommend. The building and décor is stylish, but it also feels like a casual café where you could just bring a laptop and sip coffee or have an afternoon drink. My favorite thing may have been the complimentary bread with mayonesa de zanahoria (a carrot dip that I later found a jar version of in a health food store). The burgers are delicious and they have a good selection of craft beer.
Tierra is located in a busy area but it's a really nice hotel restaurant. Our servers were really friendly and they were happy to accommodate my vegan diet. The food was delicious, although a little pricey.
La Oficina – this restaurant is awesome. We went here with our tour group and I was highly skeptical, but they were so happy to accommodate me. They made fresh pasta for me without egg (spinach ravioli with a tomato veggie sauce). The next time we stopped in we tried the rice pasta with veggies (sort of an Asian stir fry dish) and shared a small margherita pizza sans cheese for a starter. This was a little confusing to the staff as they kept questioning if we really wanted the pizza with no cheese, but everything was really good and they are very nice.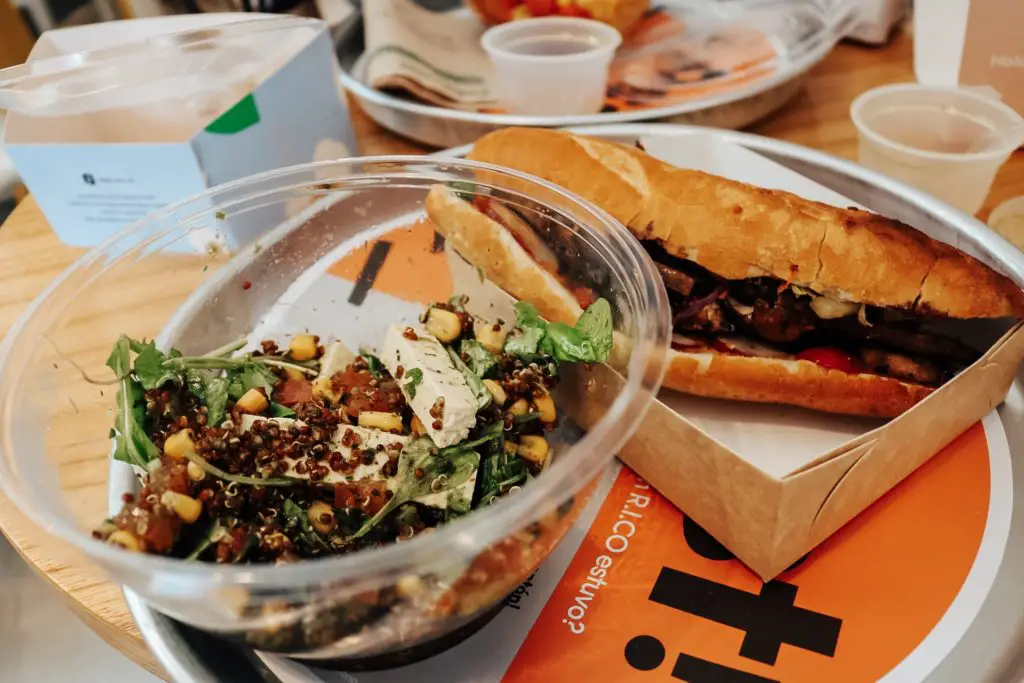 Green Eat – This is a casual chain of grab-and-go foods that I totally loved. They had a tasty tofu bahn mi sandwich and hearty salads. Healthy, affordable and multiple locations throughout the city, with vegan options – what more can you want?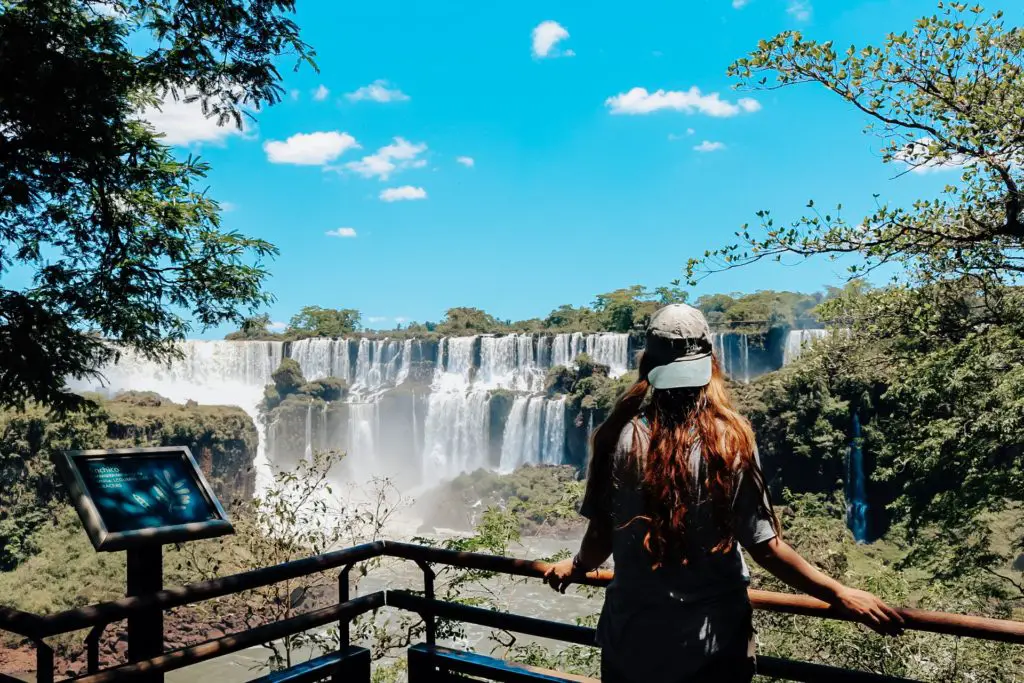 IGUAZU FALLS
There are two sides of the falls: Argentina and Brazil and I'm glad I got to experience both. I enjoyed walking around on the Argentina side a lot and there are more loops and viewing points, you could spend several hours exploring there. Then in the afternoon we took the boat ride up to the falls, which is also offered on both sides, but the Argentina side is a more sturdy boat vs. a raft-type boat. It was nice to see the falls up close, but I was really worried about taking any photos due to water damage and the entire experience otherwise I would probably skip. We got soaked of course (they call it the shower for good reason) and was pretty cold afterward. The part that wasn't my favorite was when the boat drove into the waterfall we were in it for a long time and it was impossible to breathe and your eyes got so flooded with water. Then we would drive back in again right as you'd regained your breath. I did the shotover jet boats in New Zealand at Huka Falls and this was a much more enjoyable experience!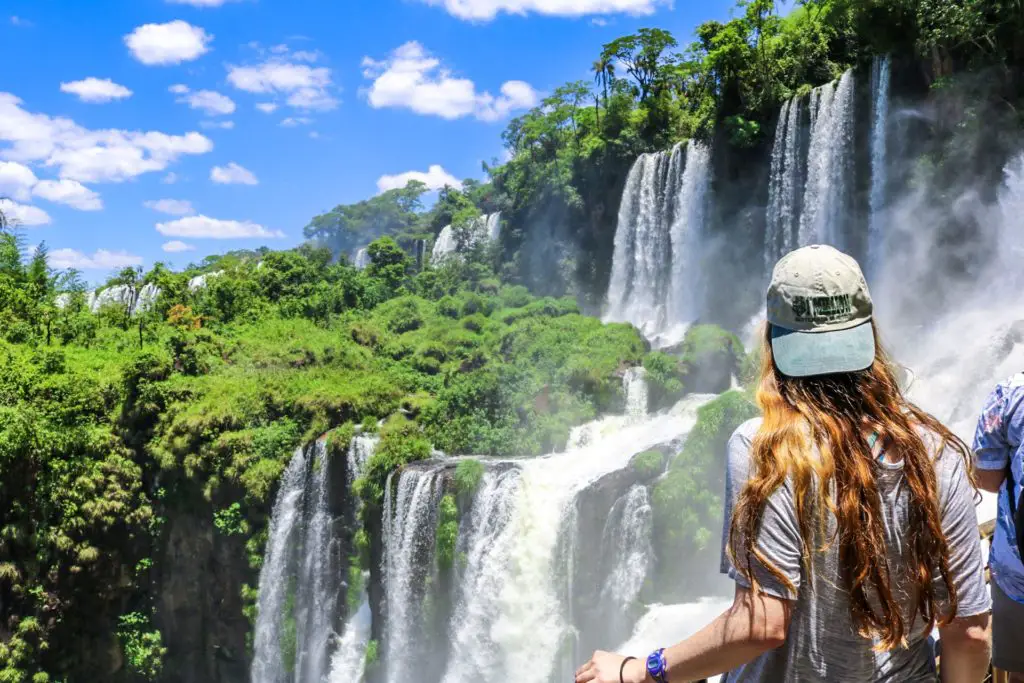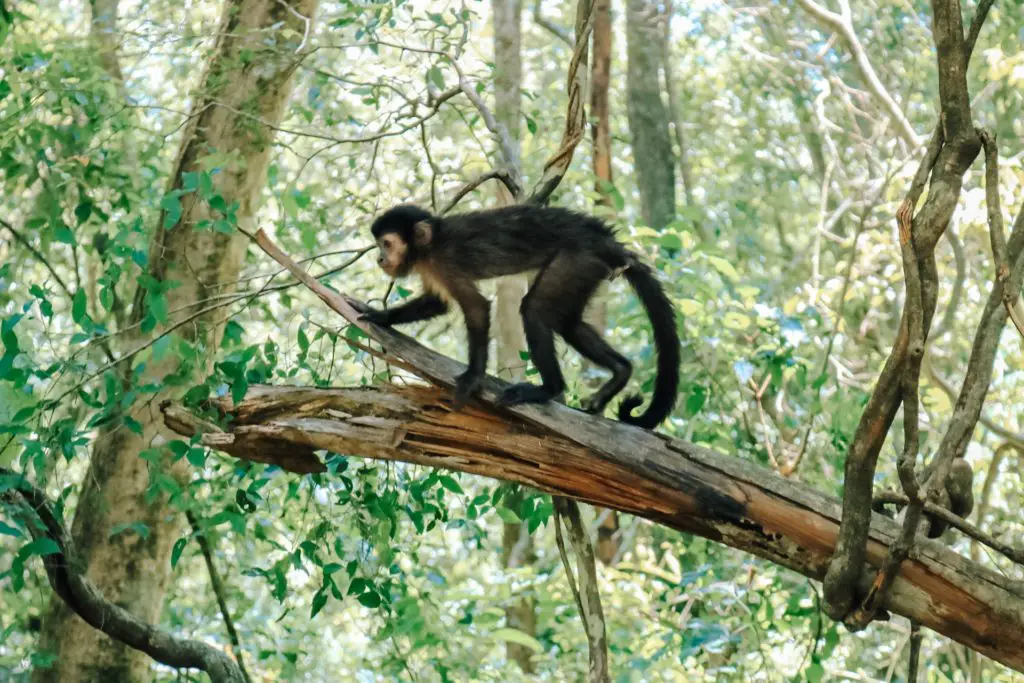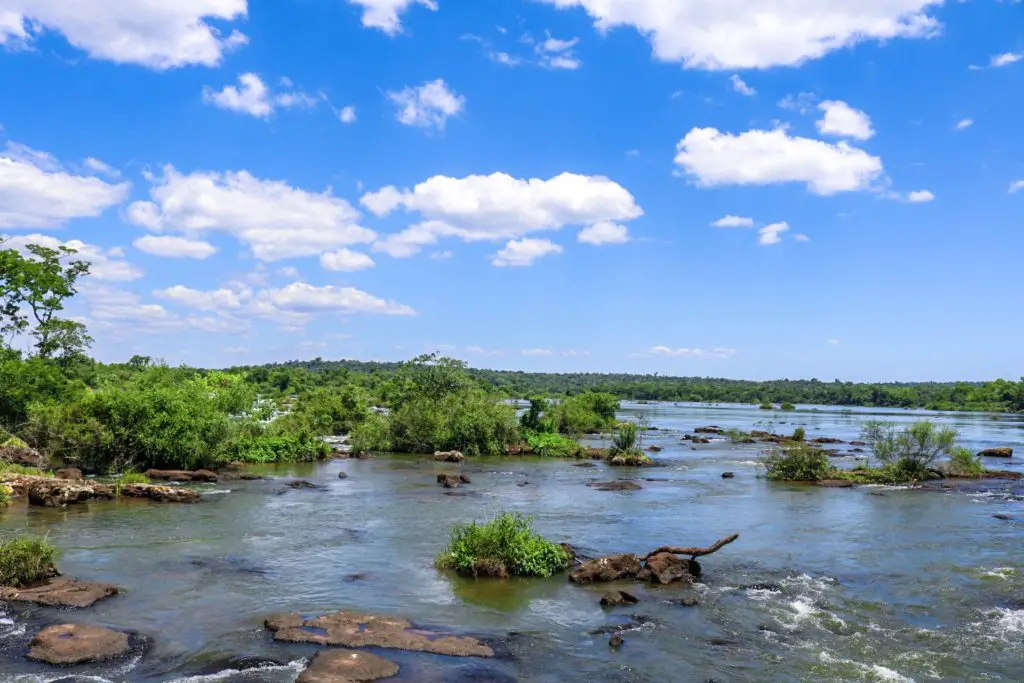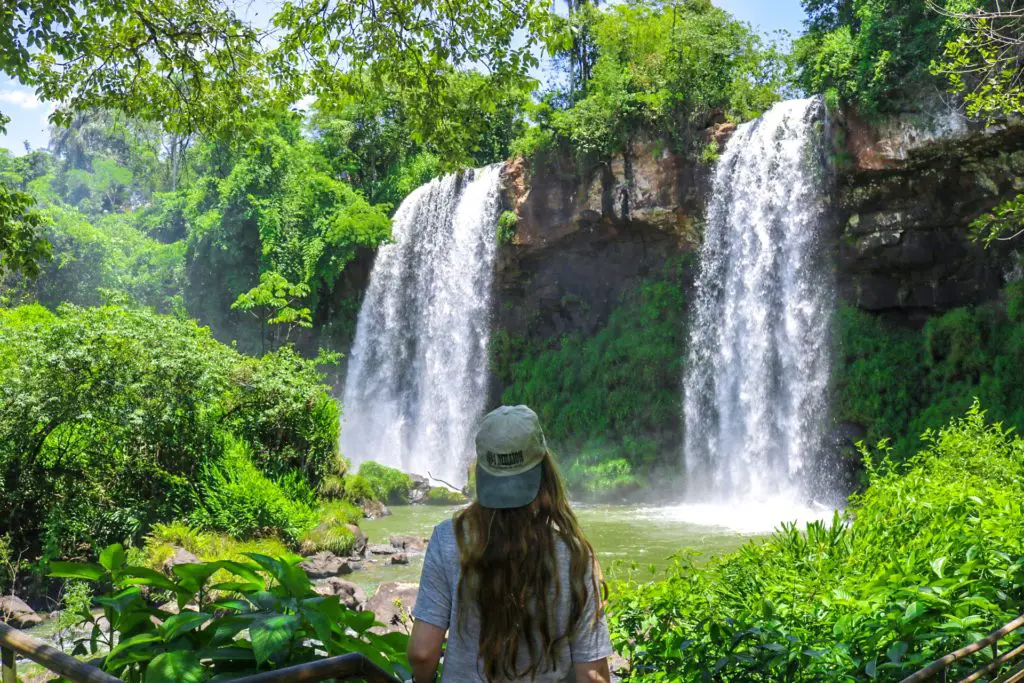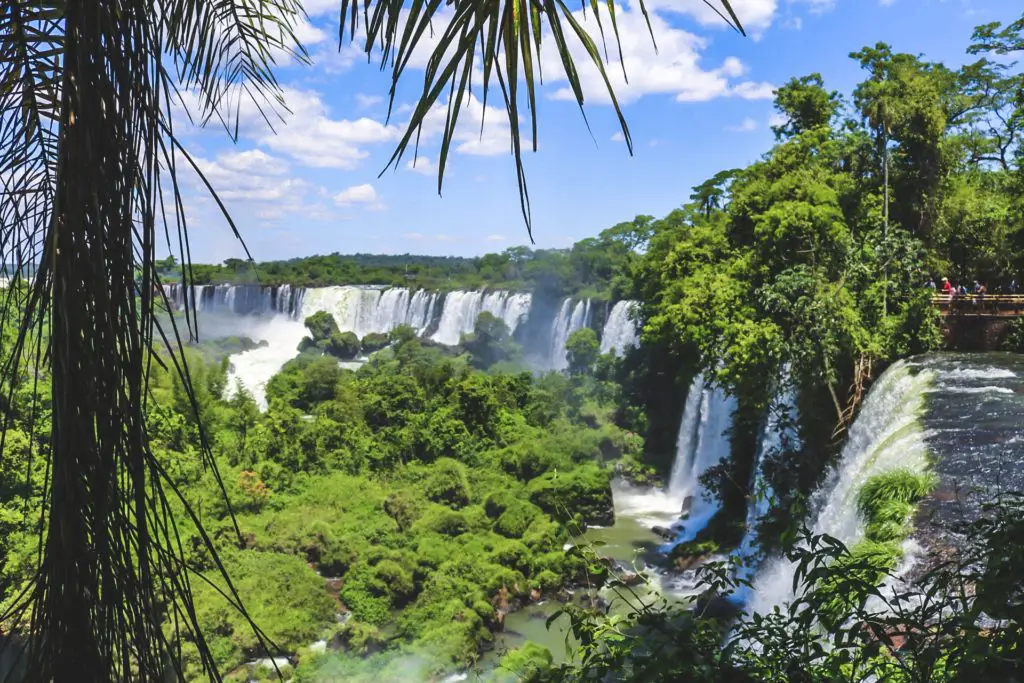 The following day I saw Iguazu Falls from the Brazil side, which was also incredible and had one of my favorite South American experiences at the Parque de Aves.