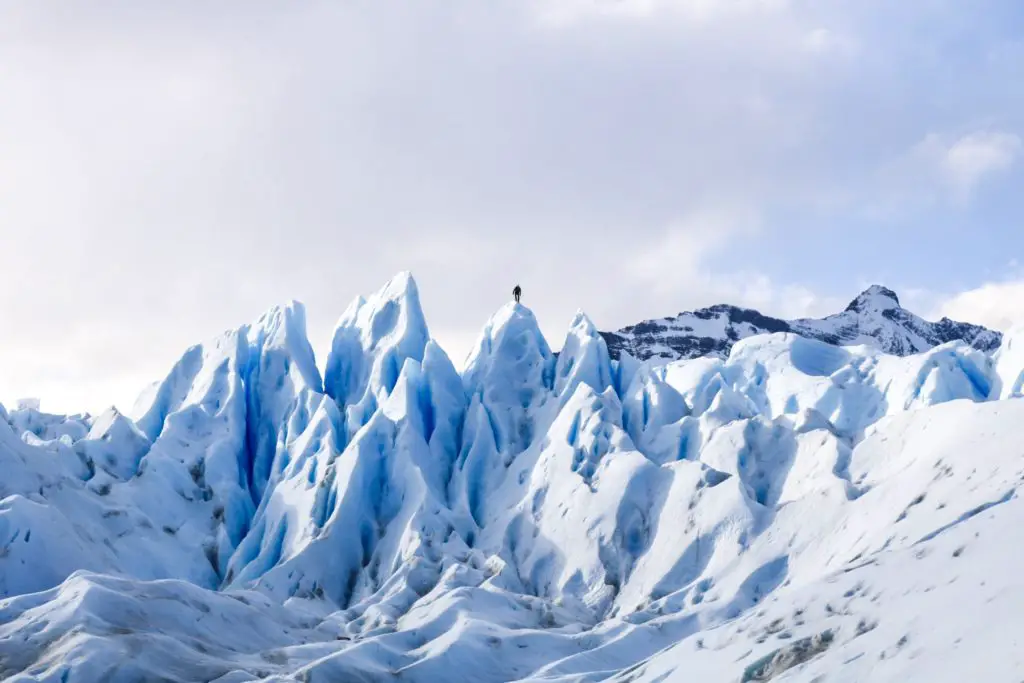 After crossing the Argentina border from Chile I continued my South American adventure. Here's your ultimate Patagonia trip itinerary:
Calafate and Petito Moreno Glacier
When I arrived in Calafate I was able to start really comfortably exploring again. My experience in Chile had not been ideal so I had taken a bus alone across the border, arriving late at night in Argentina. But when I woke up I found myself in an adorable hostel (Del Glaciar Hostel & Suites Libertador) within a bustling, picturesque Patagonian town. The staff of the hostel was so accommodating and helpful during my entire stay and they provided a lovely breakfast.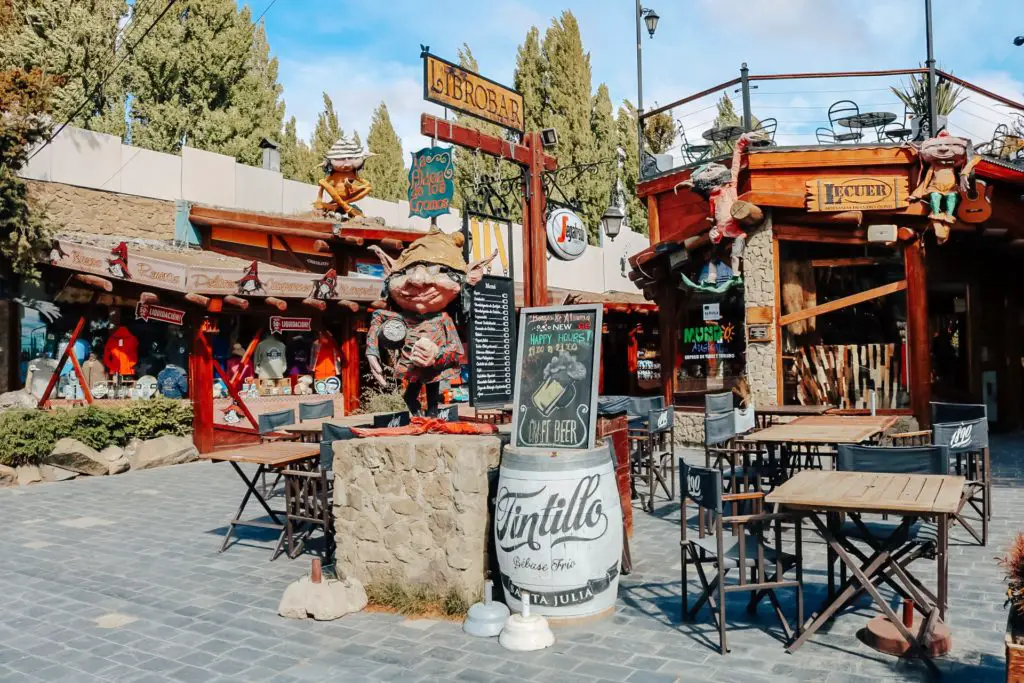 I spent the day exploring and checking out all the fun shops and felt very rejuvenated. I also booked a tour with Hielo y Aventura company to explore the Petito Moreno Glacier, which is hands-down the most worth the cost experience ever.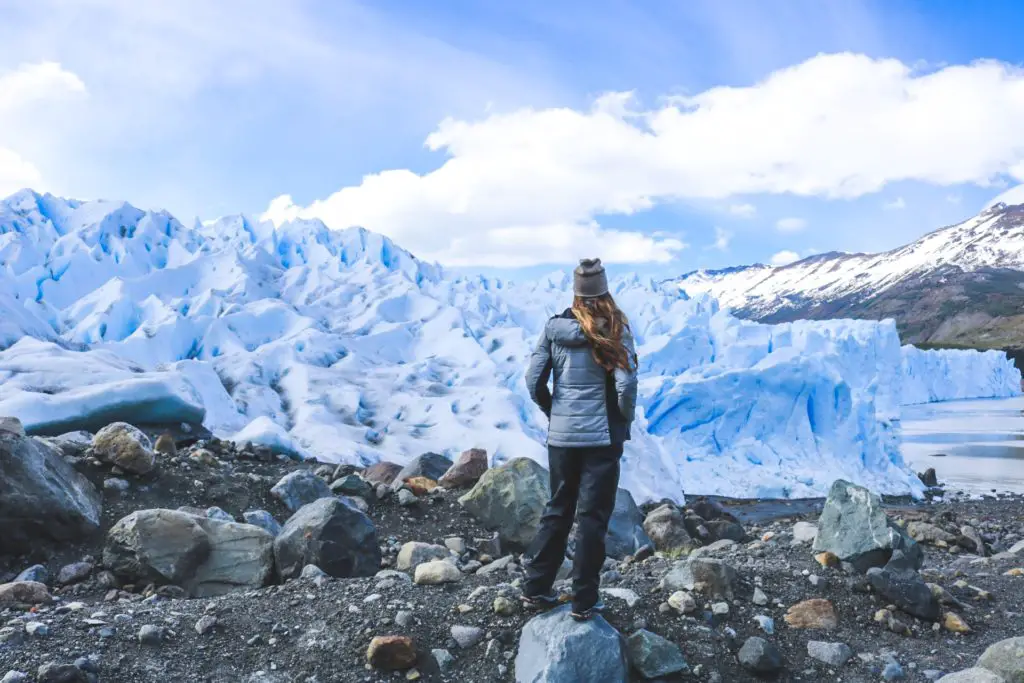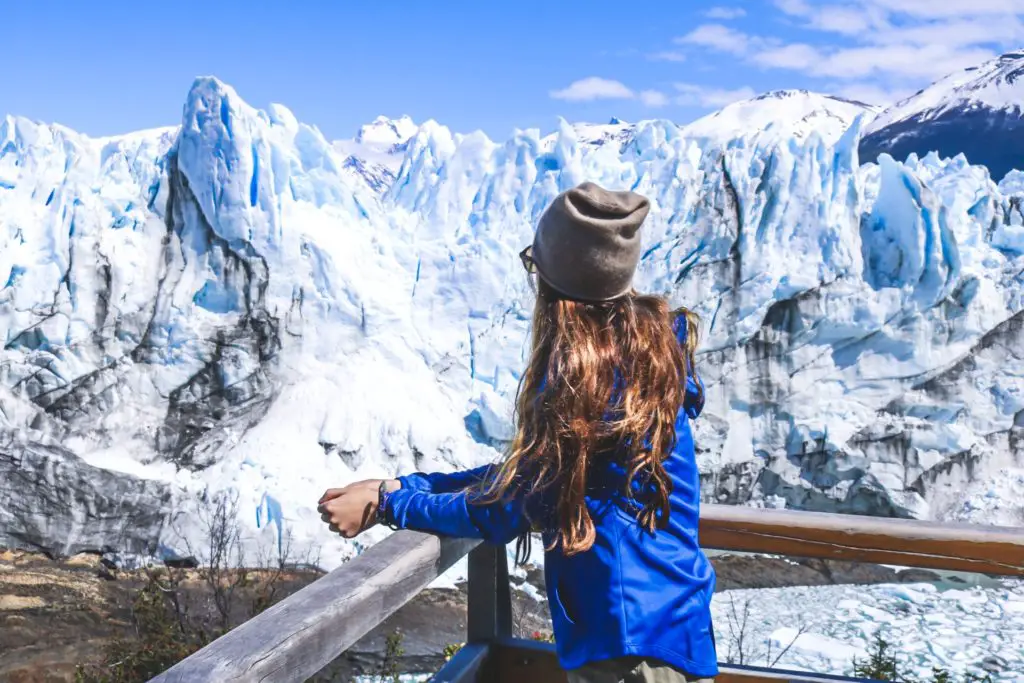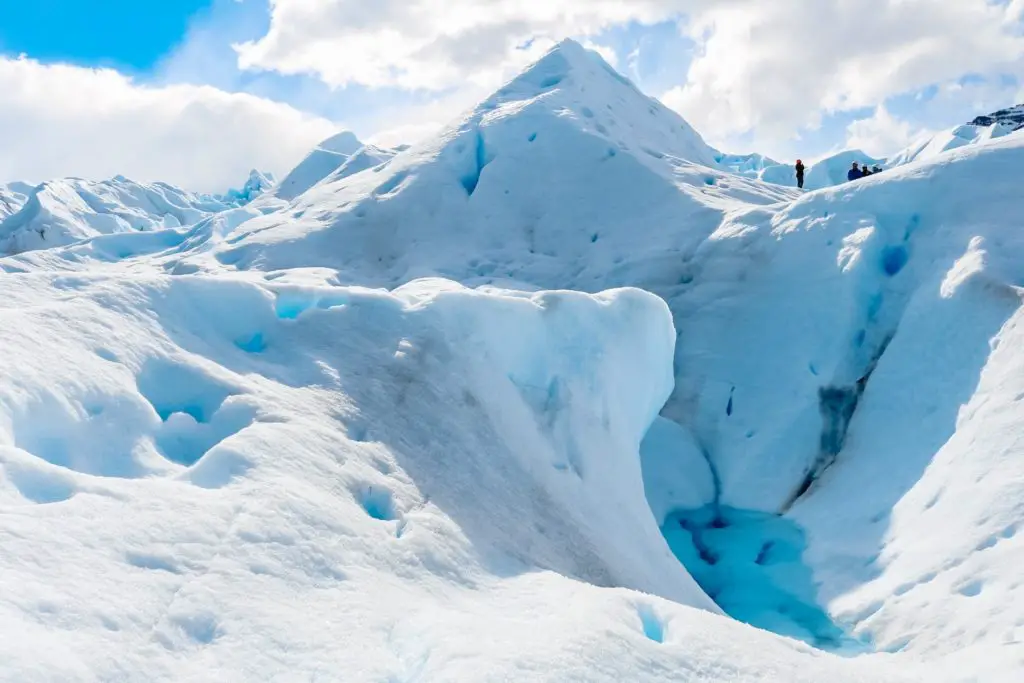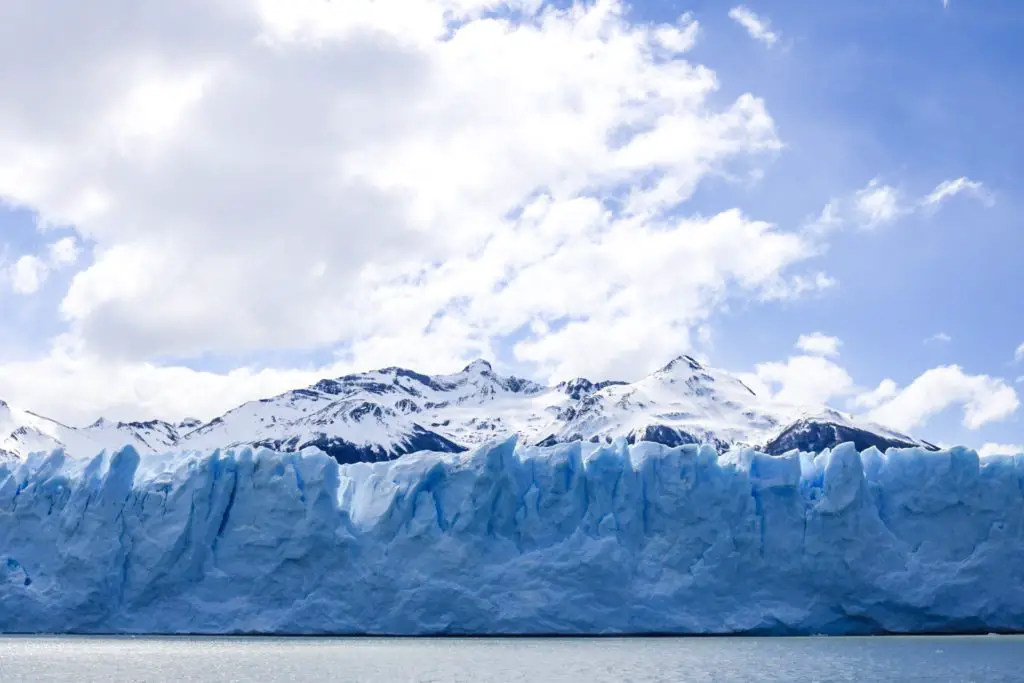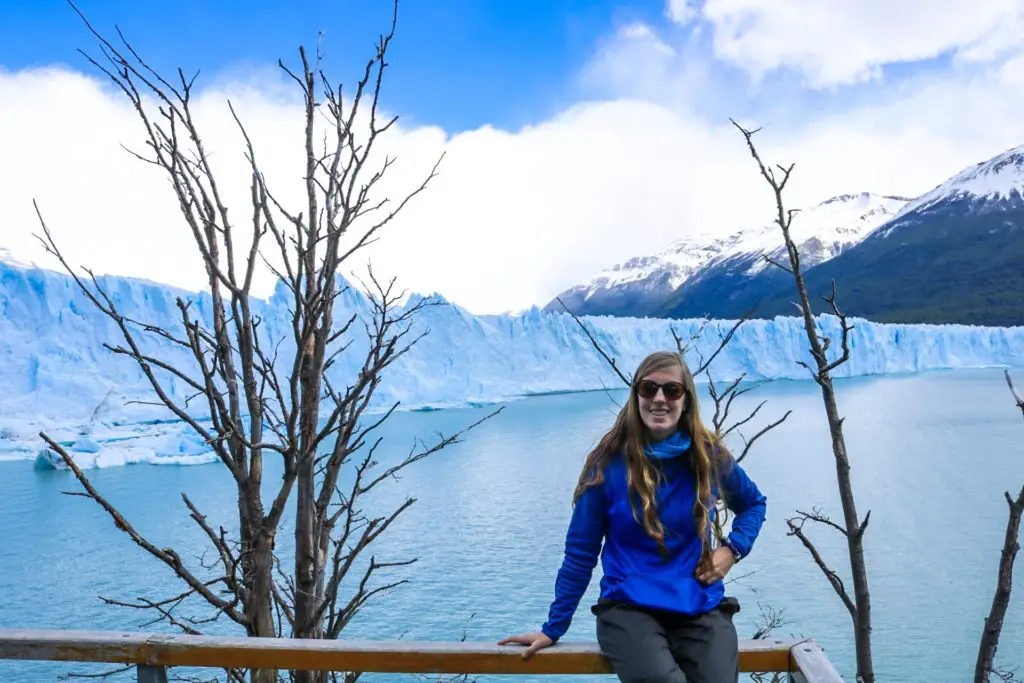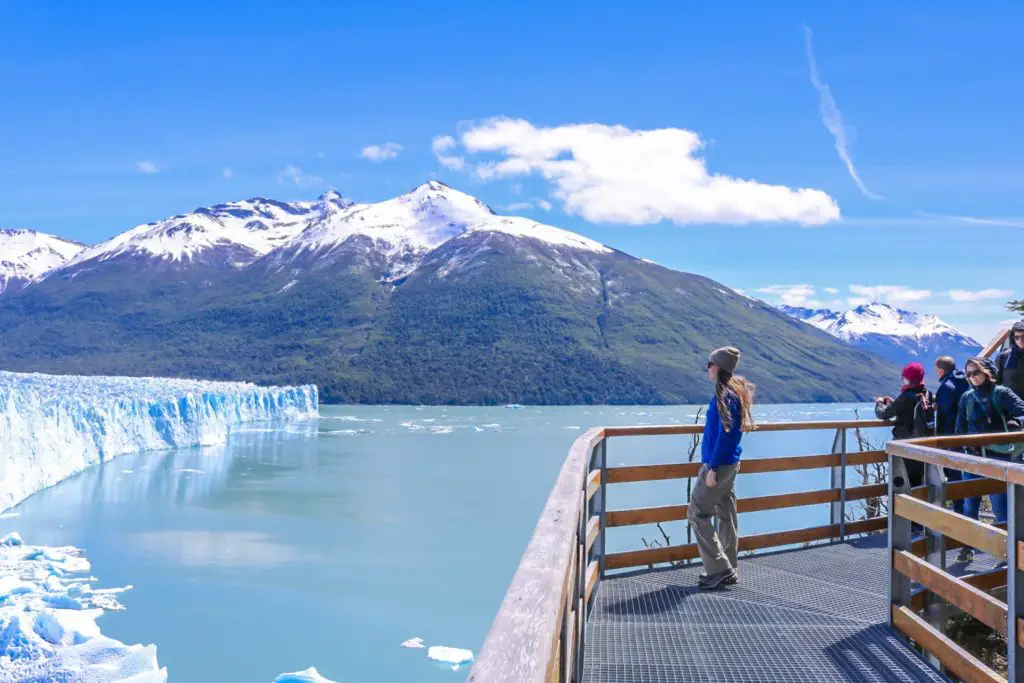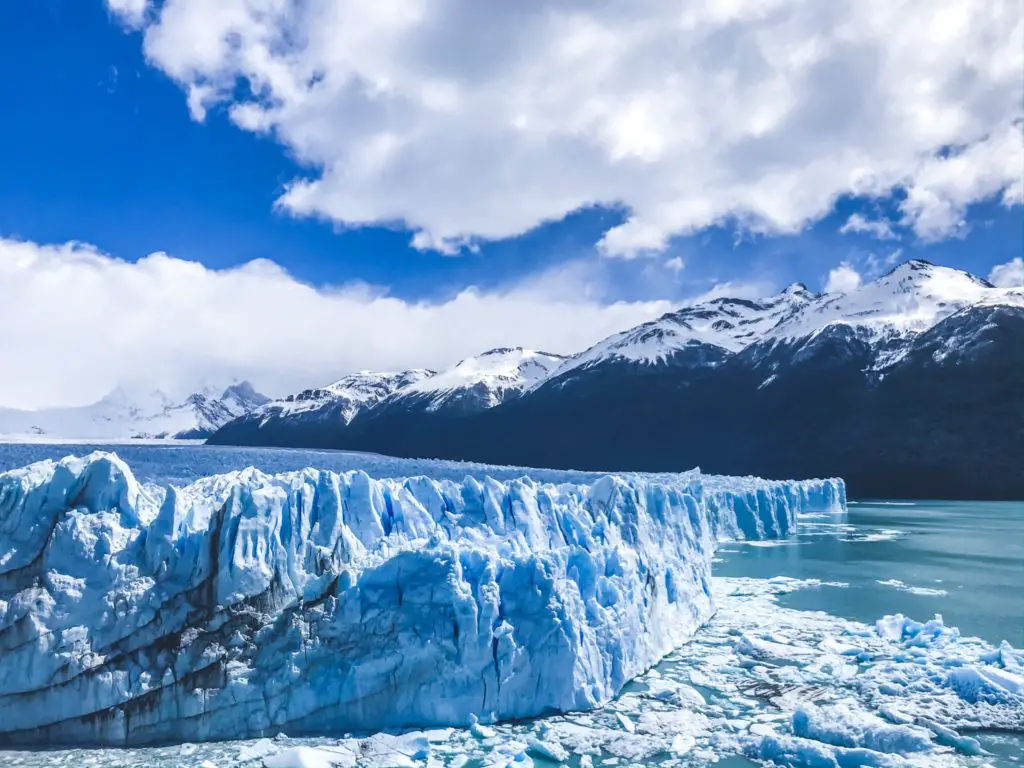 Our full-day adventure started at the park with a little time to explore the viewing area of the glacier. When I first saw the glacier I started crying I was so overwhelmed. Next, we took a cruise up to the glacier, embarked upon land nearby, got suited up with cramp-ons and went climbing.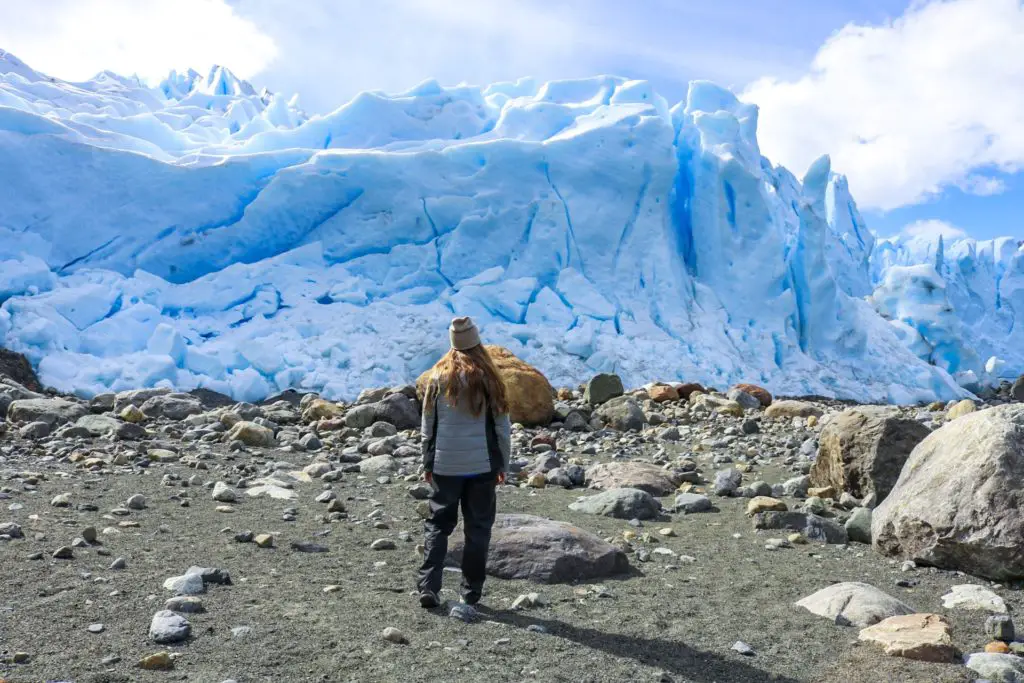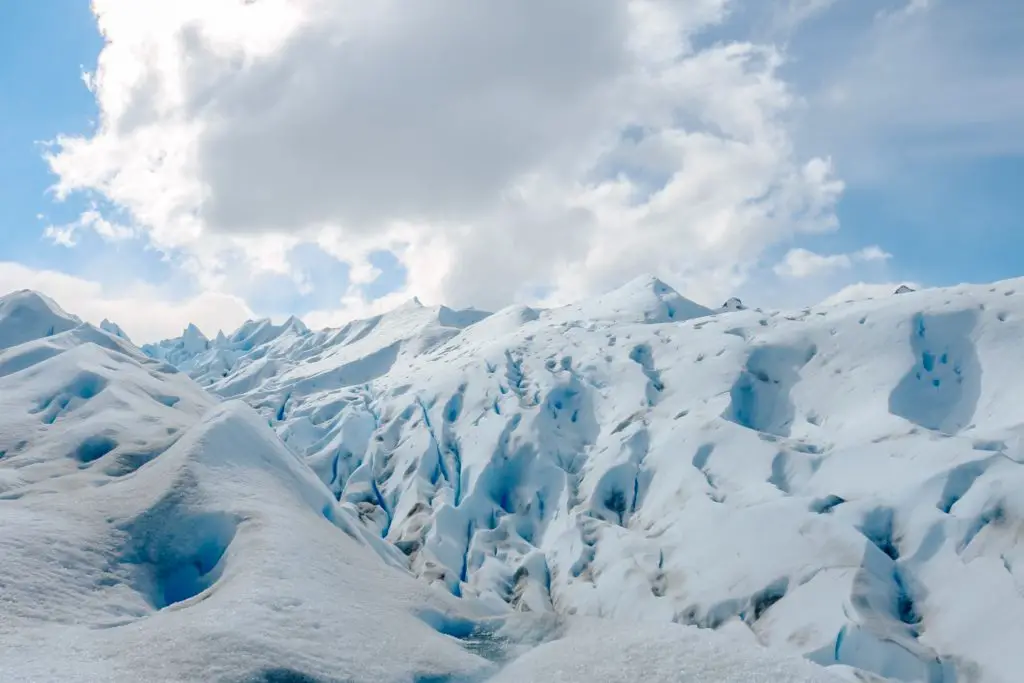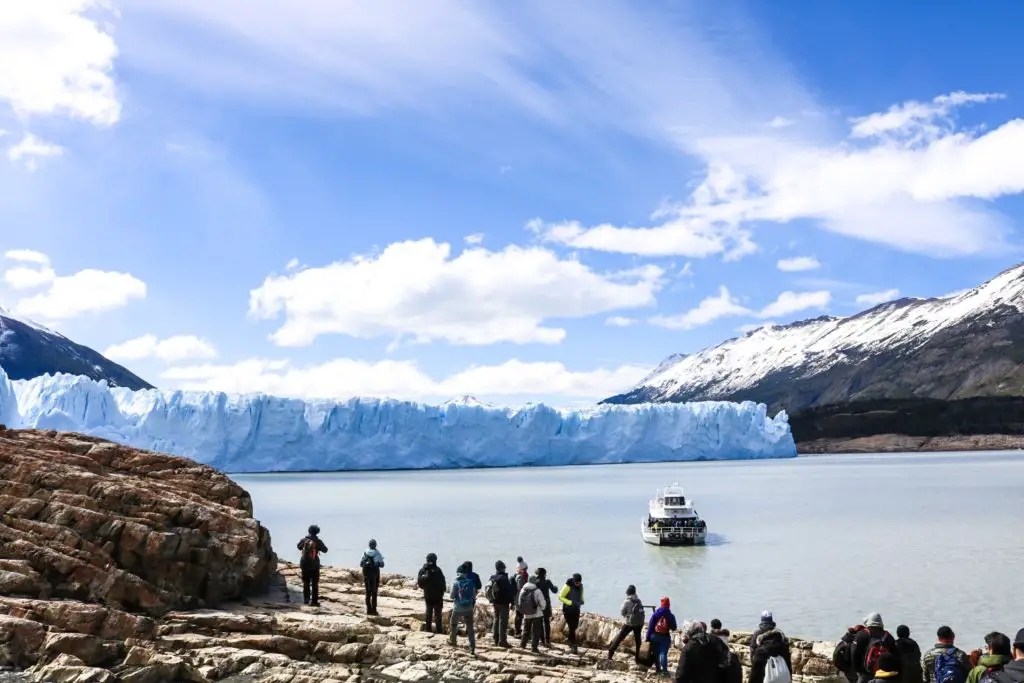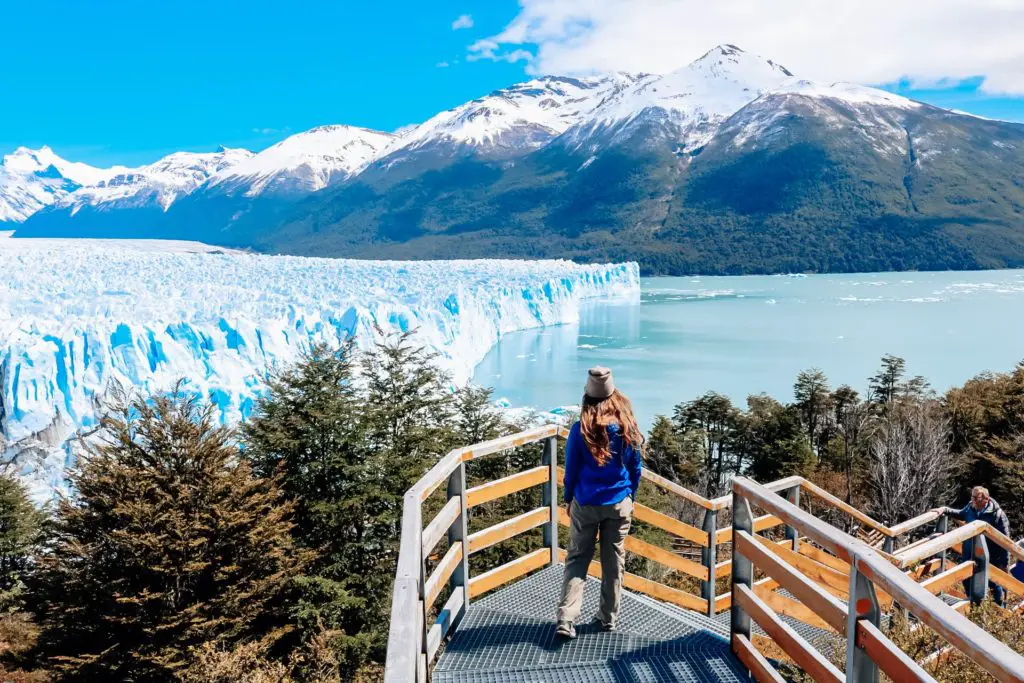 I did the "mini trekking" as I couldn't afford the multi-hour hike and even just a little time spent on the glacier was so amazing. I just cannot describe what it is like to explore it up close. You will get amazing photos and feel like you are in a dream.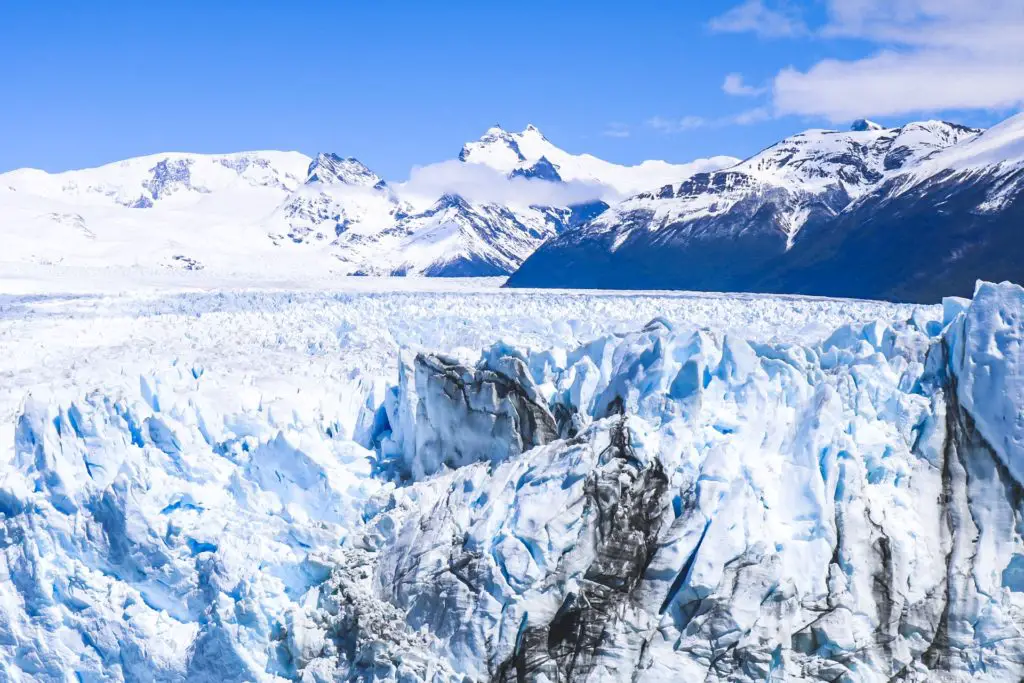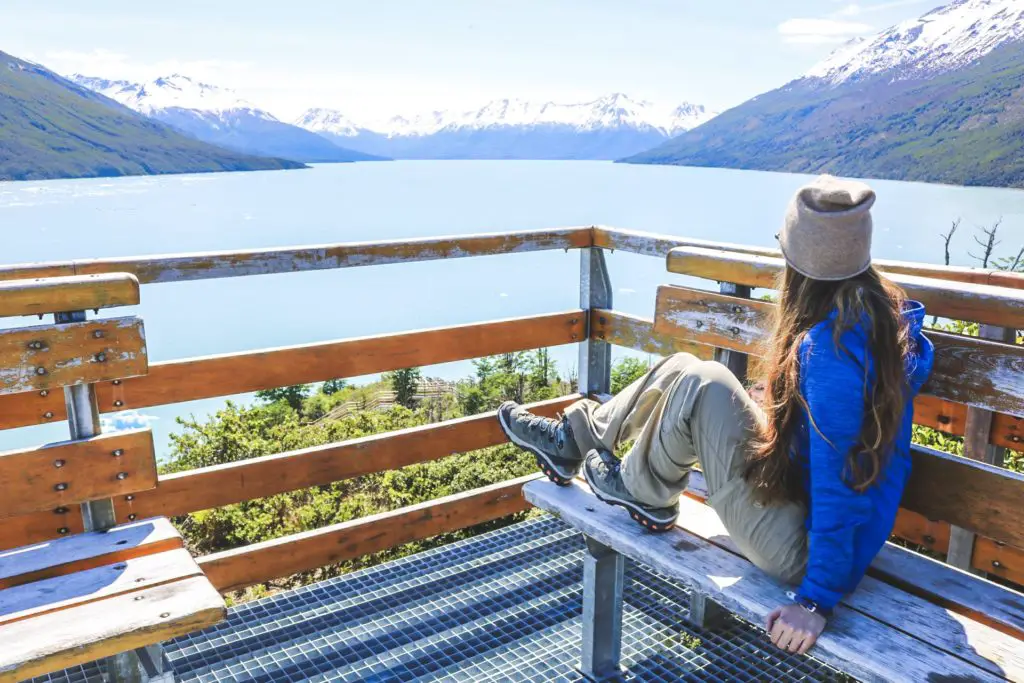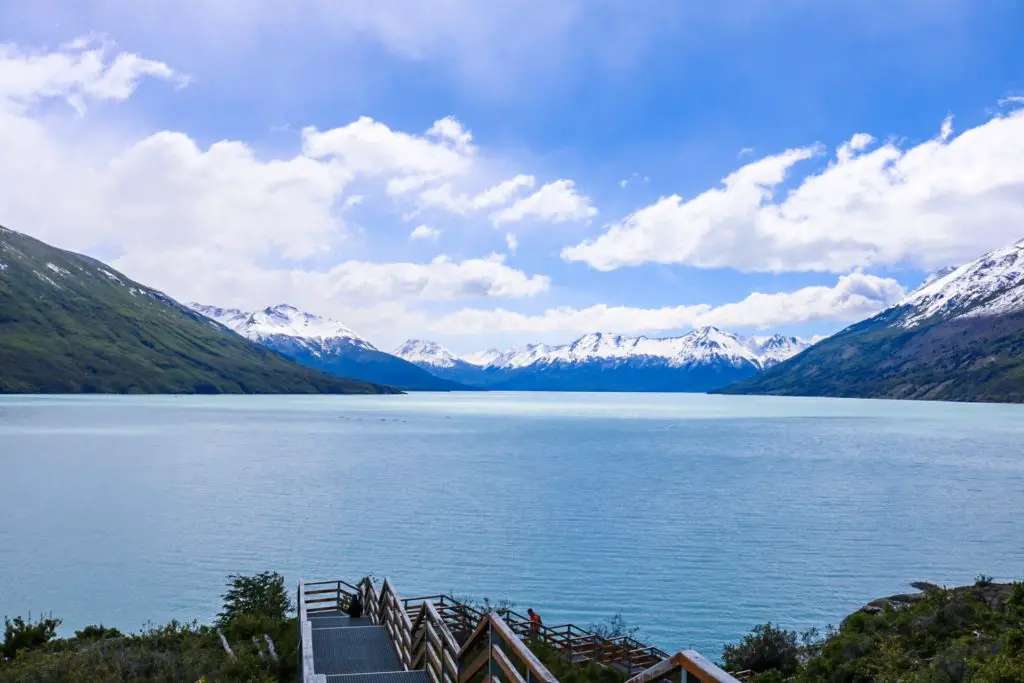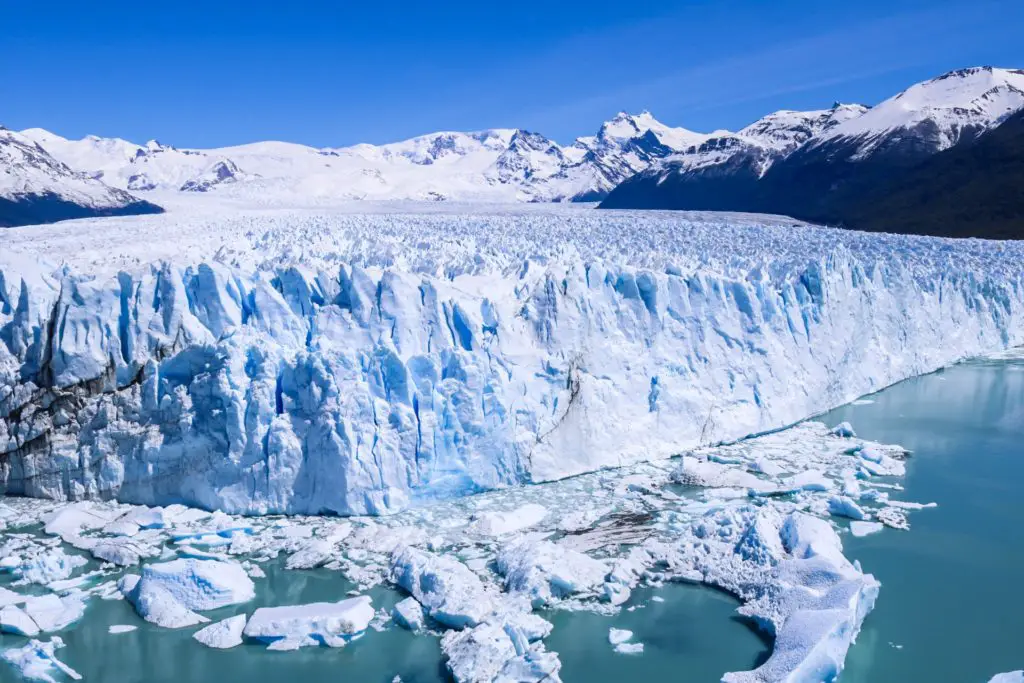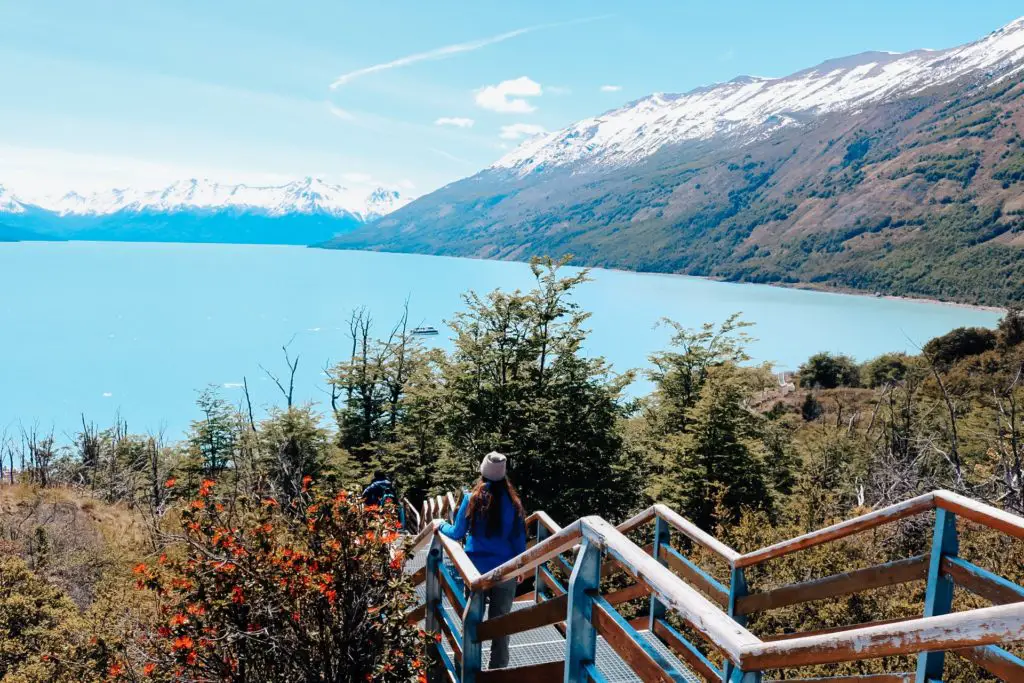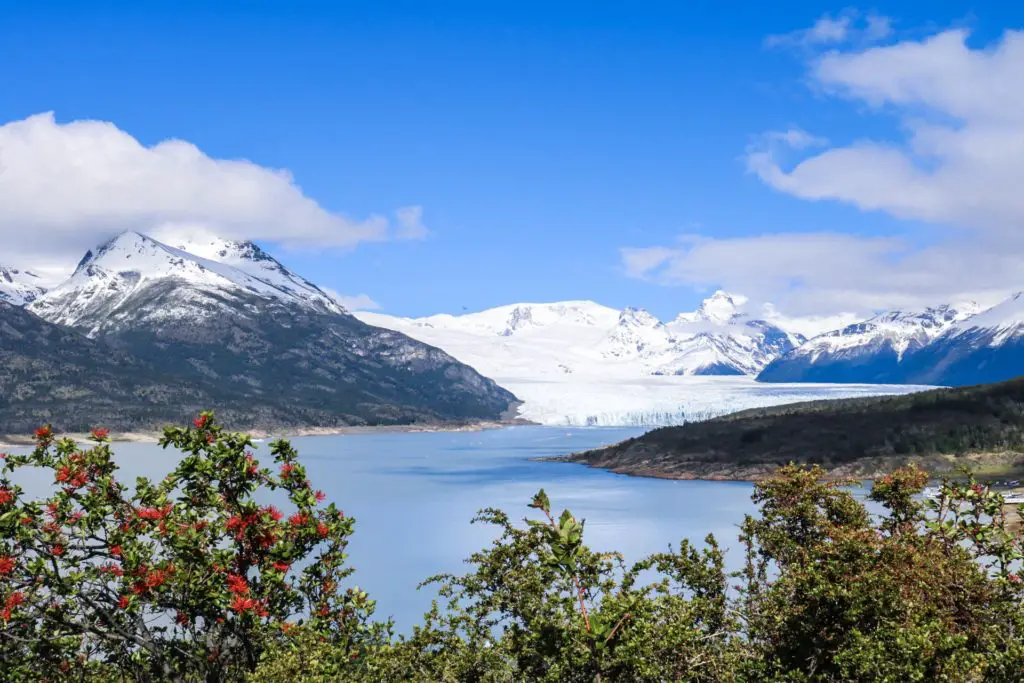 After this, I still went back to the glacier park for another day, which wasn't too much time as I got to spend hours carefully photographing, rather than quickly snapping some shots as I had done the day of trekking.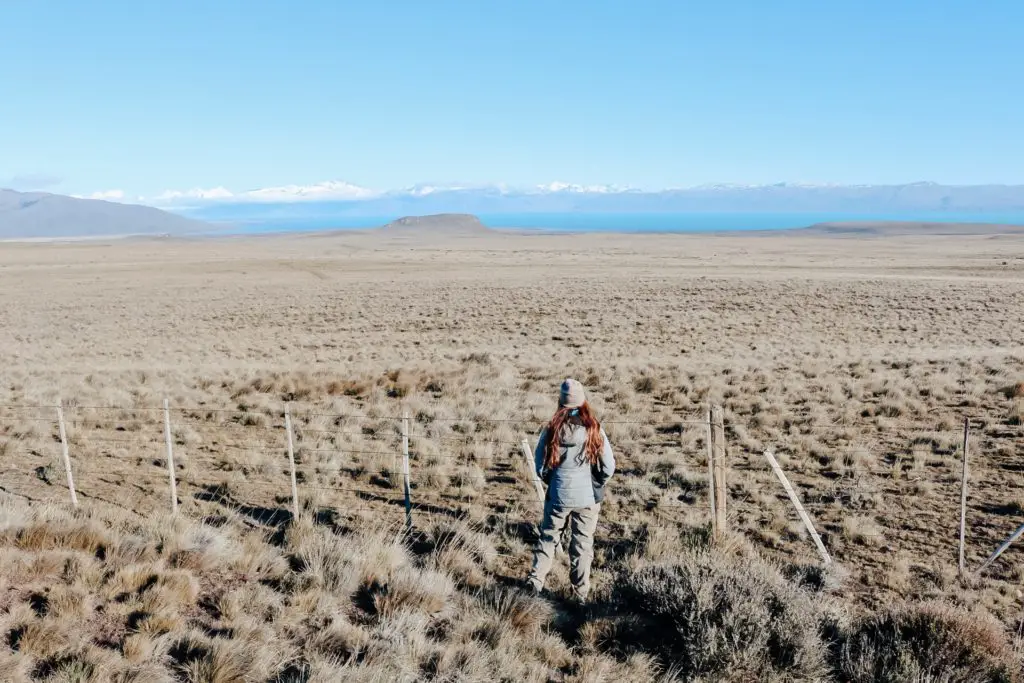 I did not find vegan options available in Calafate and I'm really glad I brought Backpacker's Pantry dehydrated meals with me. I just added hot water and brought one with me to the park each day in a backpack. This is the one area in Argentina that I didn't really find any restaurants I could get more than a salad in. That said, I did get a good salad at Pura Vida and combined it with some pasta I cooked at my hostel. There are two breweries I stopped by – La Zorra and La Oveja Negra – that had lively happy hours!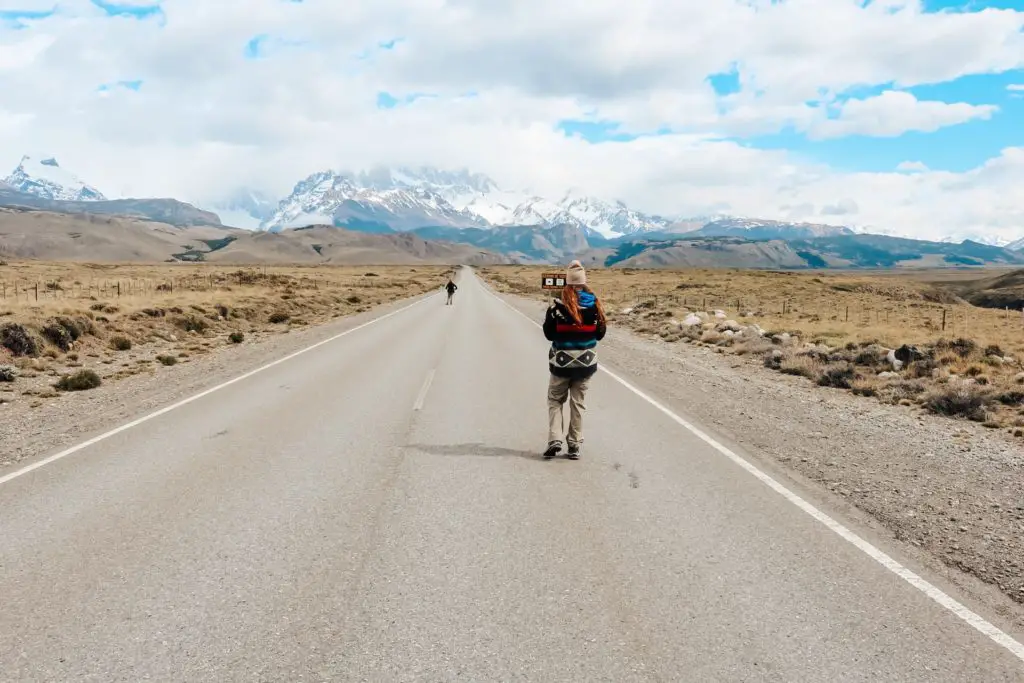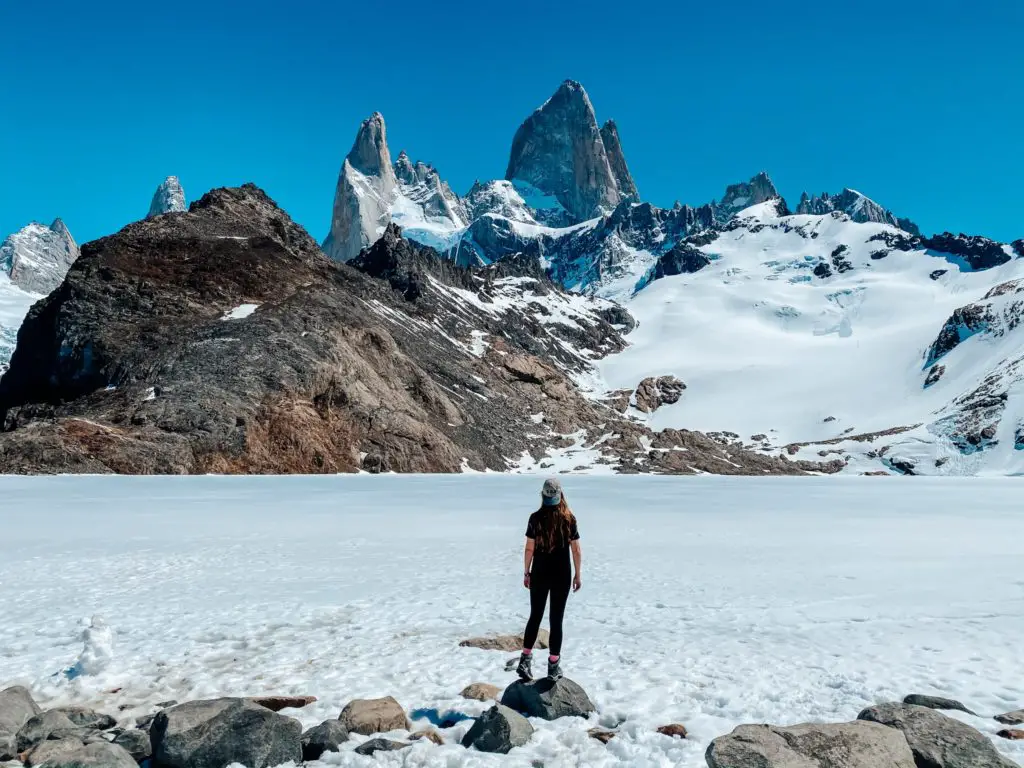 El Chalten
Chalten is sort of the ultimate small town backpacker-central. This place had tons of hostels and was full of young hikers and bars. There is a good burger joint that can make a vegan burger. We checked out the vegan restaurant Curcuma and found the staff super rude, so we left. I really enjoyed Bourbon Smokehouse for its friendly staff and good drink specials, so we ate there and they were happy to come up with a vegan veggie sandwich for me.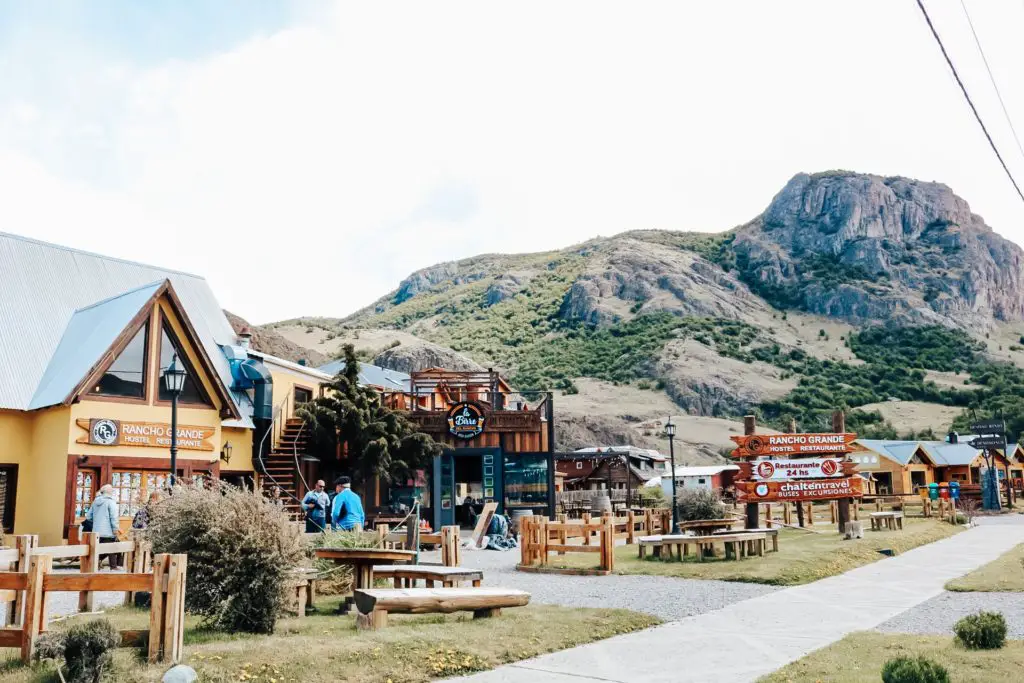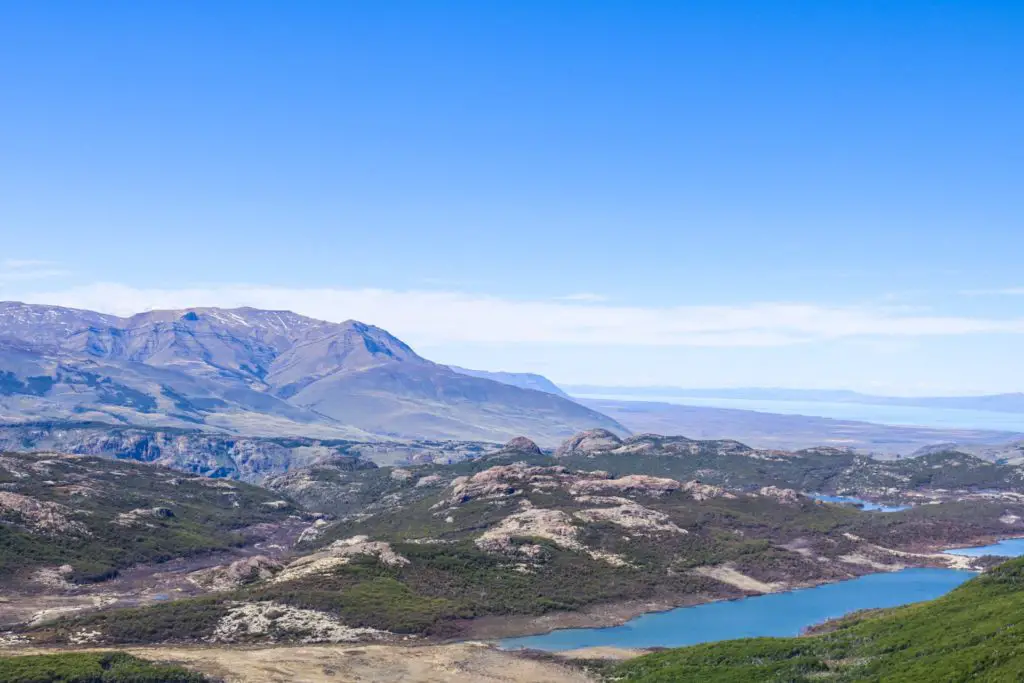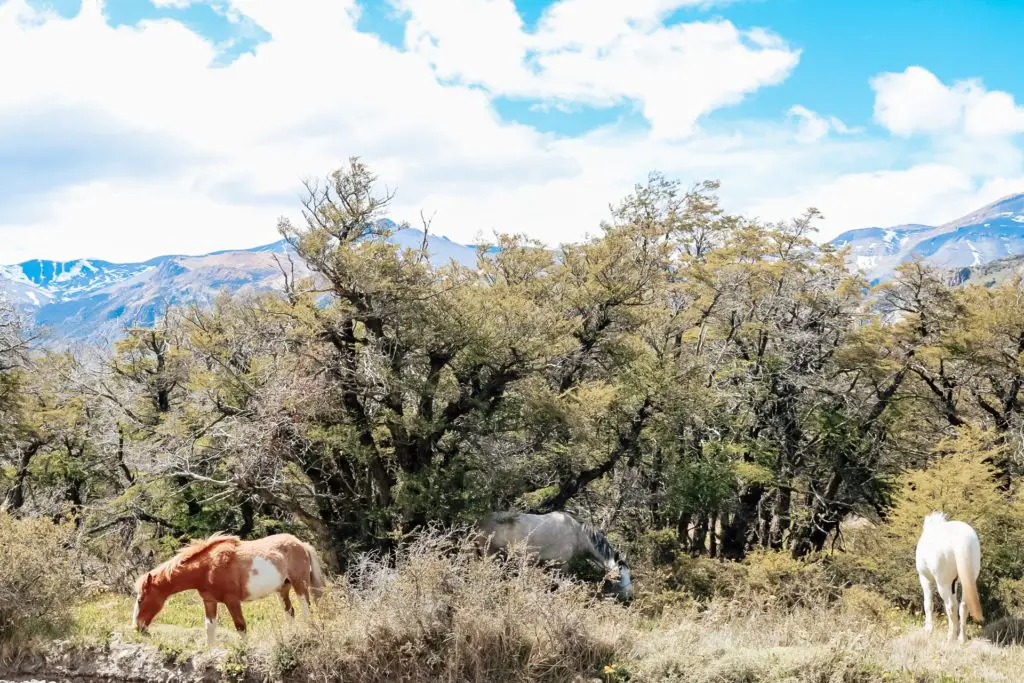 The first day there we stopped at the visitors center and got an idea of the hiking options, then we took an easy loop to the waterfall Chorillo del Salto (about an hour-long hike).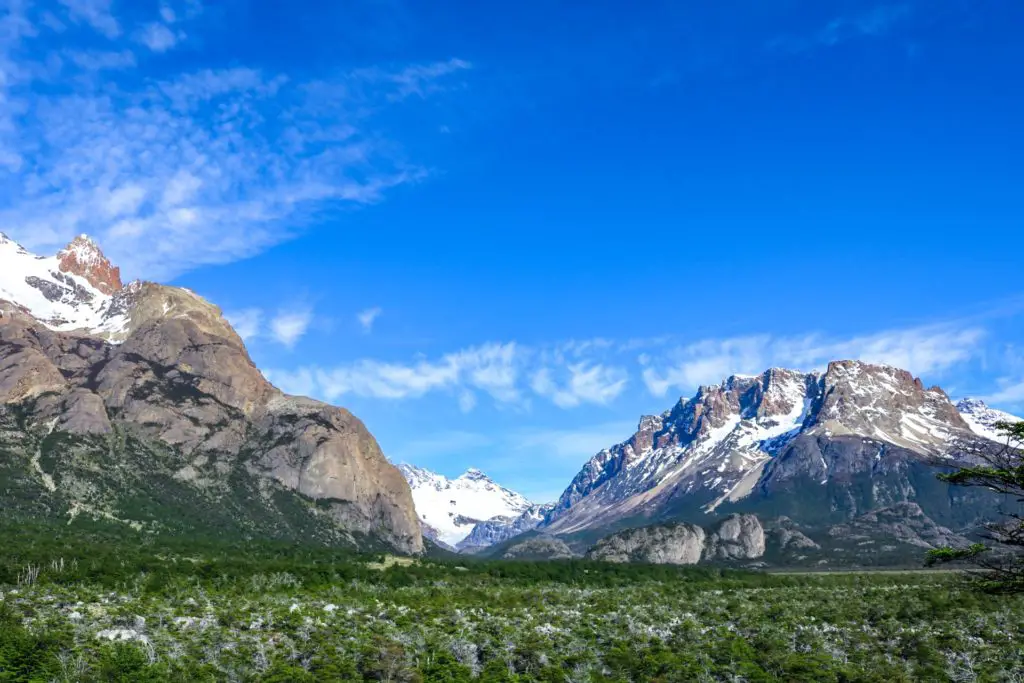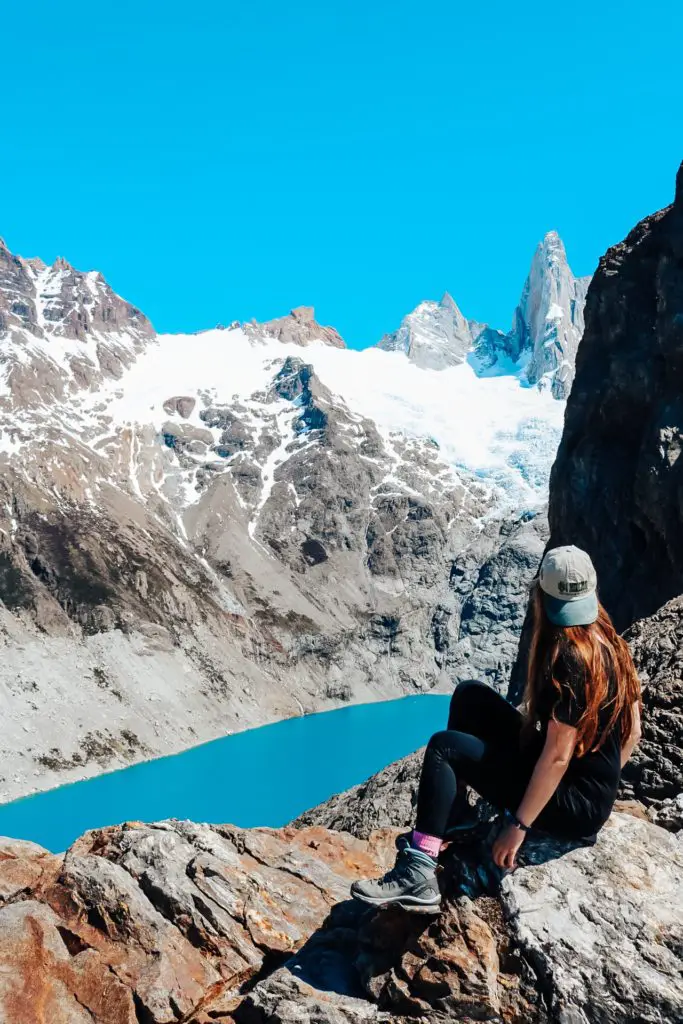 The next day we started early to make the full Mount Fitz Roy hike which was exhausting and took all day. We headed out at 8pm and finished about 7pm, including the extra little jaunt up to the lake viewpoint (adds on about 2 hours). This was a very grueling day but it was scenic and worth it!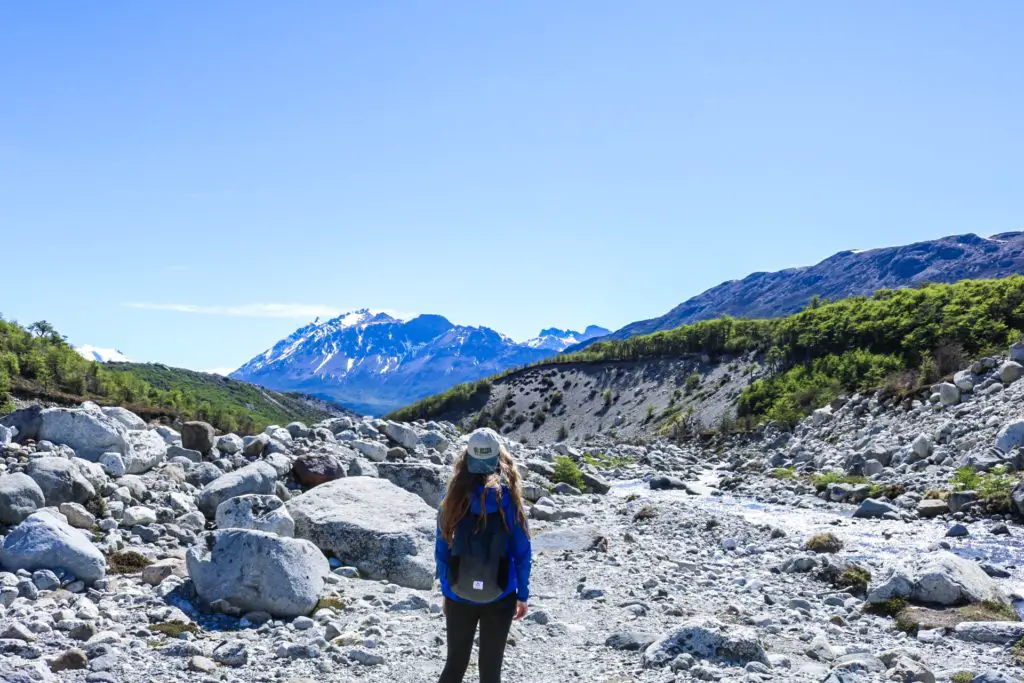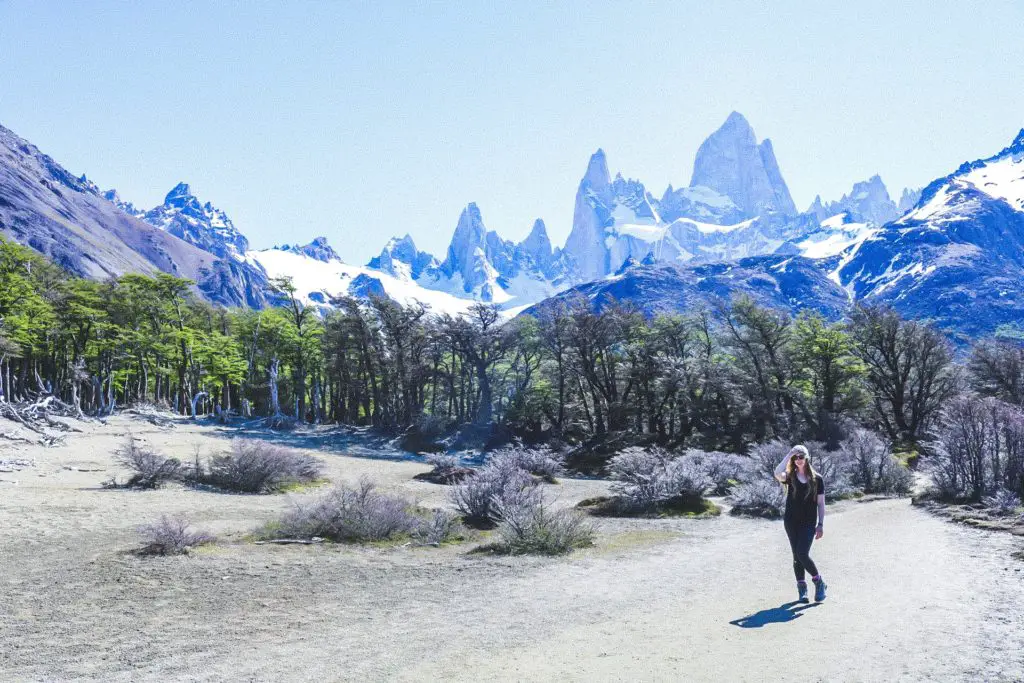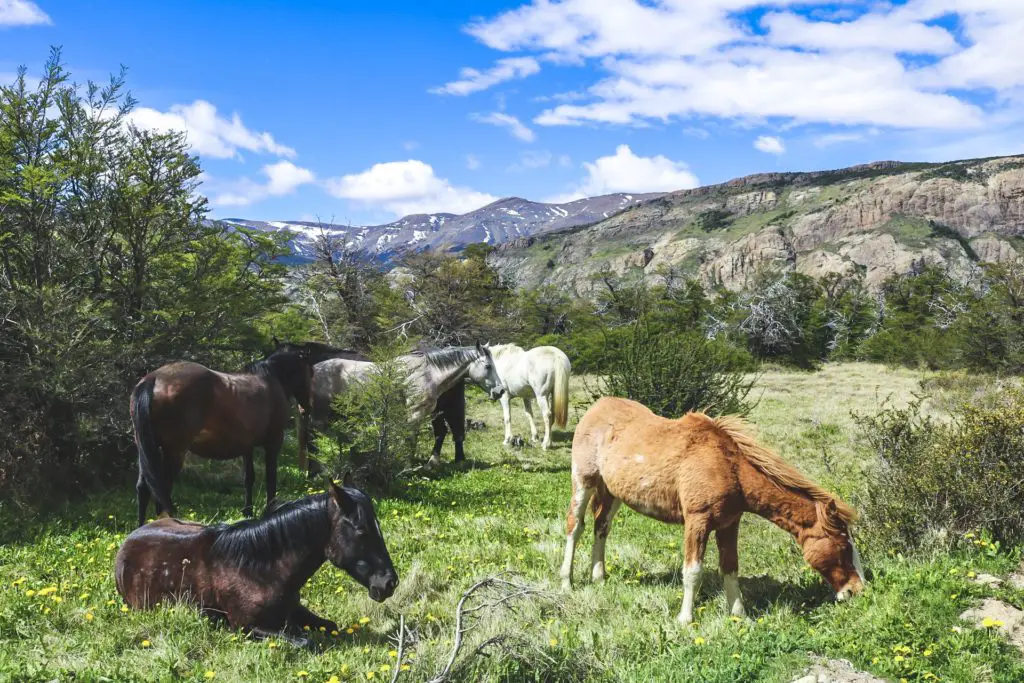 Make sure you have trekking poles. We didn't know to rent them ahead of time in the town and it was SO HARD without them, especially on a warmer day with snow melting. I slipped and fell twice in the steepest section. It's amazing to think of the original summits of Mount Fitz Roy and how hard that journey was and very cool to see the famous peaks up close.