I have always wanted to see the Parthenon so I was excited to spend a stopover in Athens on our way to Santorini. My 2 days in Athens itinerary will show you it's possible to do a ton in this city with only 48 hours.
Unfortunately, Greece is still reeling from the financial crisis nine years ago and you see a lot of poverty in Athens. I was struck at the dichotomy of seeing two or three beautiful houses with a house in the middle that is literally FALLING DOWN, crumbling to the ground, covered in graffiti and showing signs of squatters.
Our taxi driver told us that usually the owners die without leaving someone to inherit the property to and it gets held up for years in court before it can be sold, at which time it falls into a really bad state of disrepair.
However, Athens is a very lively city that I felt comfortable and safe walking around it and has amazing food! Before we look at what to do with 2 days in Athens, let's go through some practical information.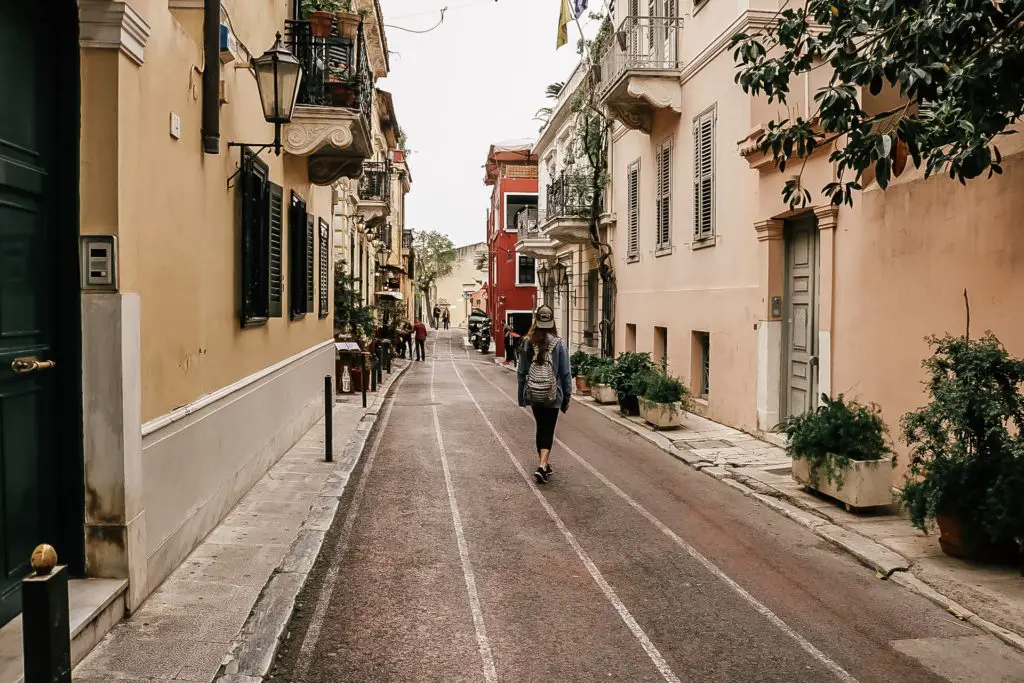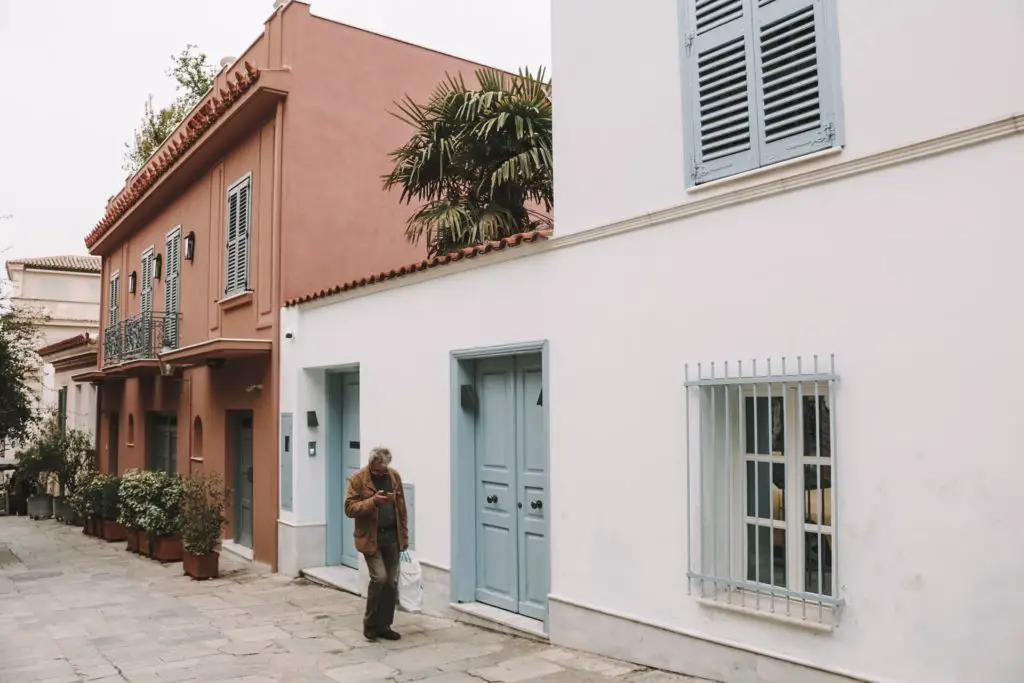 Where to stay in Athens
There are many great hotels in the city, but my recommendation for where to stay in Athens is Koukaki near the Acroplis. We stayed there and it was an easy walk to the ruins and Plaka (big landmark and fun shopping district).
Our Airbnb was really nice I highly recommend it.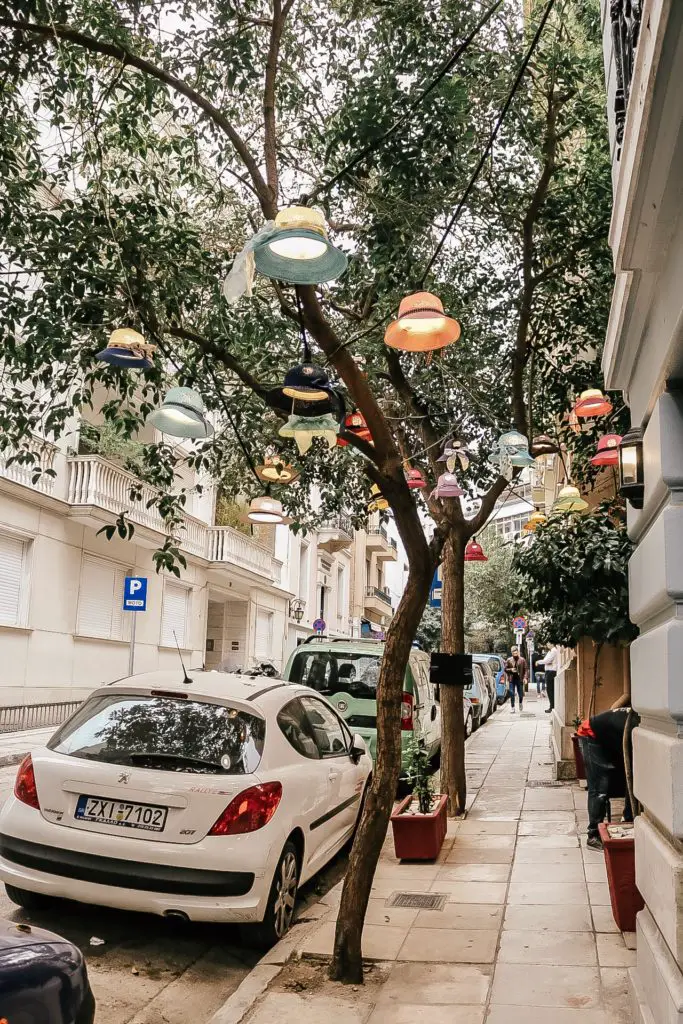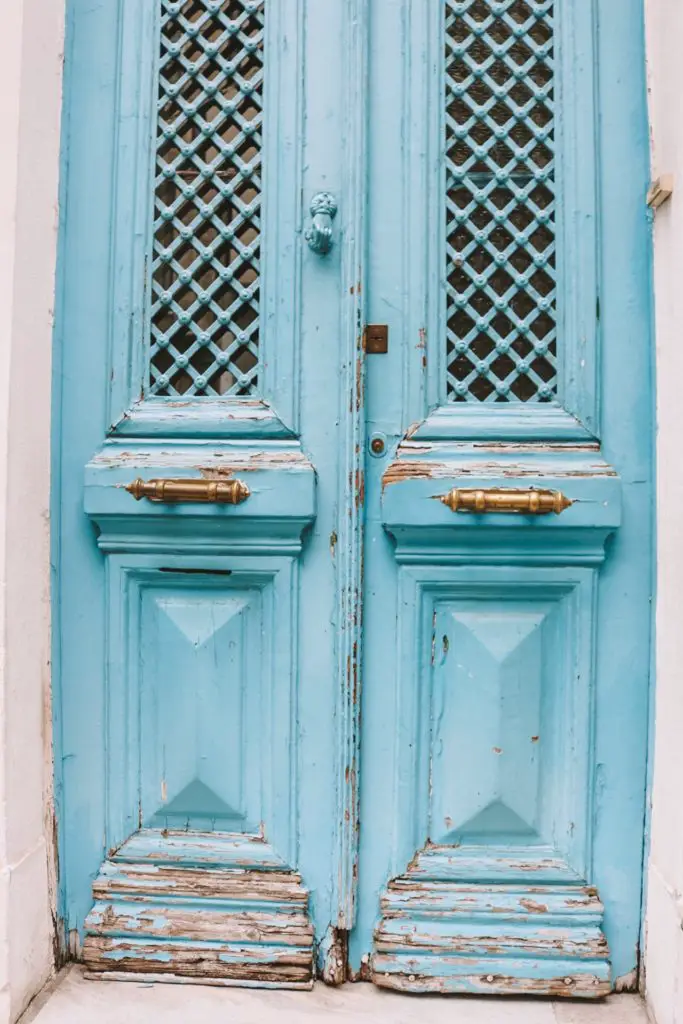 Best time to visit Athens
The biggest mistake of our trip was not taking into account Greek Orthodox Easter weekend. This is a huge holiday in Greece and it altered the hours for the Acropolis majorly. The attractions didn't open until noon, so it was swarming with people and very unpleasant.
If you are planning to go in this time, I recommend getting there as soon as it opens based on their regular hours (8:00 am).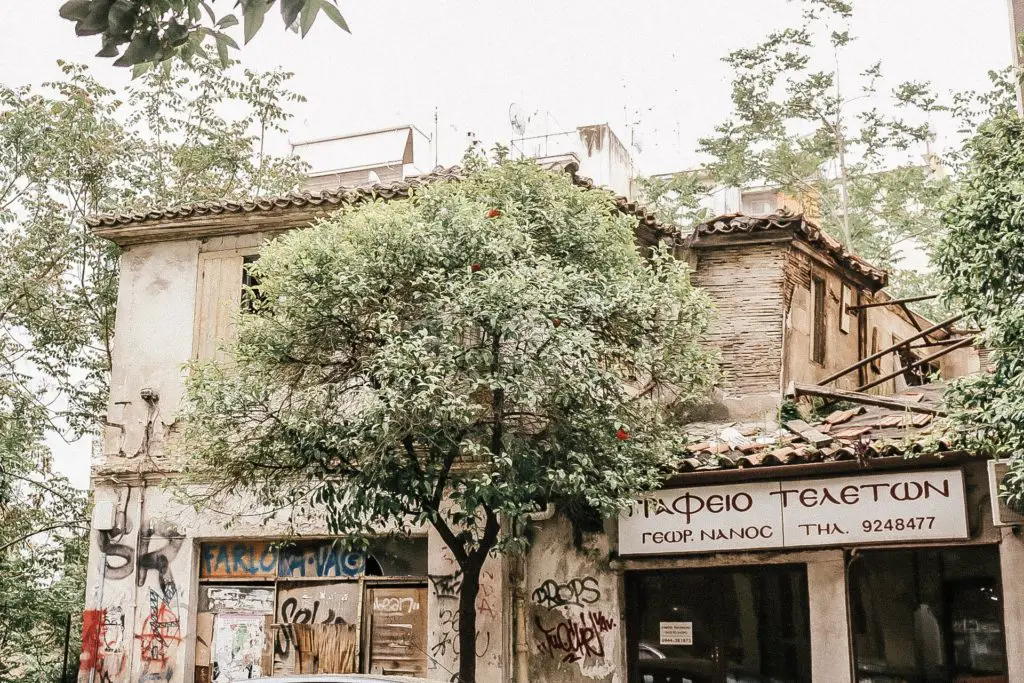 Where to eat vegan food in Athens
The food in Athens was top notch! Here are the restaurants I tried out for vegan food in Athens, and highly recommend.
Avocado
We went to Avocado twice because it was so good! This is a charming restaurant near Plaka, one of the first vegetarian restaurants in Athens.
The menu was full of things I wanted to eat! I got the Zen Tempeh – delicious noodles in a scrumptious curry sauce I could drink. I took home a salad with avocado and figs plus their to-die-for pumpkin soup for dinner.
When I returned, I tried the Viva Paella, which had so many vegetables I don't even know where to begin, but it featured the Hokkaido pumpkin again – an amazing addition. My mom had the Vegan Jasmine and loved it. This place also has vegan red wine!
Your Athens itinerary is just not complete without a visit to Avocado.
Vegan Beat
For lunch after visiting the Acropolis we stopped into Vegan Beat, a super cute tiny hippie-feeling restaurant. A vegan gyro (made with mushrooms and bomb), beet burger and turmeric lemonade drink totaled 11 euros. Highly recommend for cheap and delicious vegan eats, especially if you want to try some traditional Greek food!
You might also like: Ultimate Budapest travel guide 
2 days in Athens itinerary
Exploring Athens in 2 days is surely not enough, but with good planning, you can see quite a lot. Feel free to swap day one and day two if necessary. If you only have 1 day in Athens, I suggest you do the full day tour including the Acropolis and Temple of Poseidon.
Day 1 – Explore Athens
On the first day of this Athens 2 day itinerary, we walked a lot, exploring the city. But first, we got settled at the Airbnb. Then we did a leisurely 1 hour walk from Koukaki to Plaka and ate at Avocado.
The area around Plaka, a famous, colorful neighborhood in Athens, was well worth exploring. I recommend you spend at least 1 hour wandering around there before walking back to Koukaki. Along the way, you pass through a sort of open-air market area with tons of souvenir vendors and shops so you can easily spend a couple of hours on the walk back.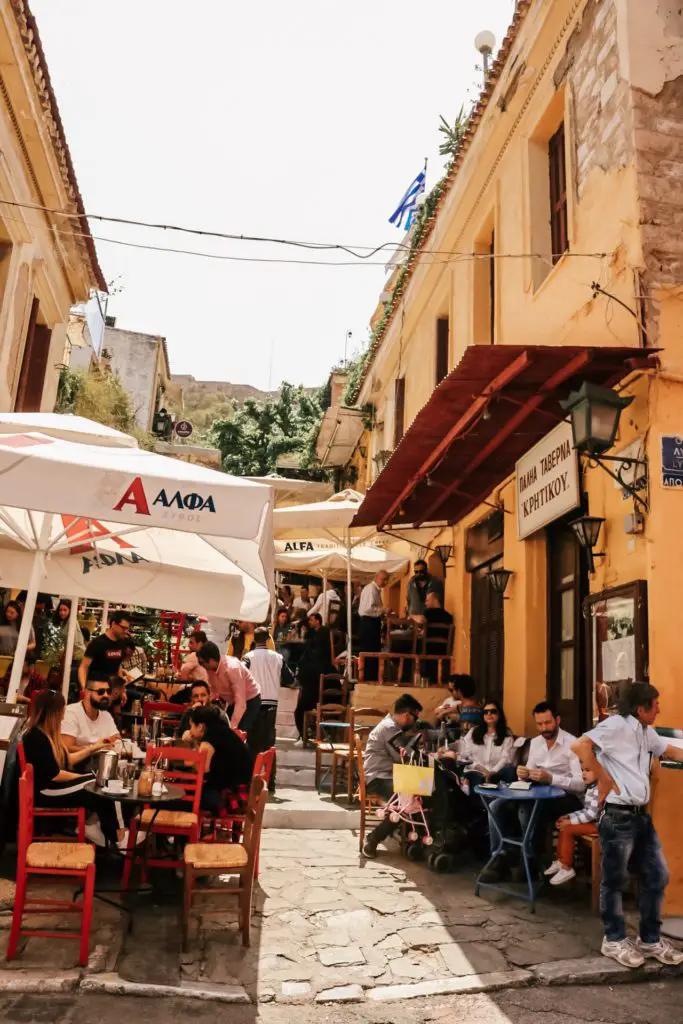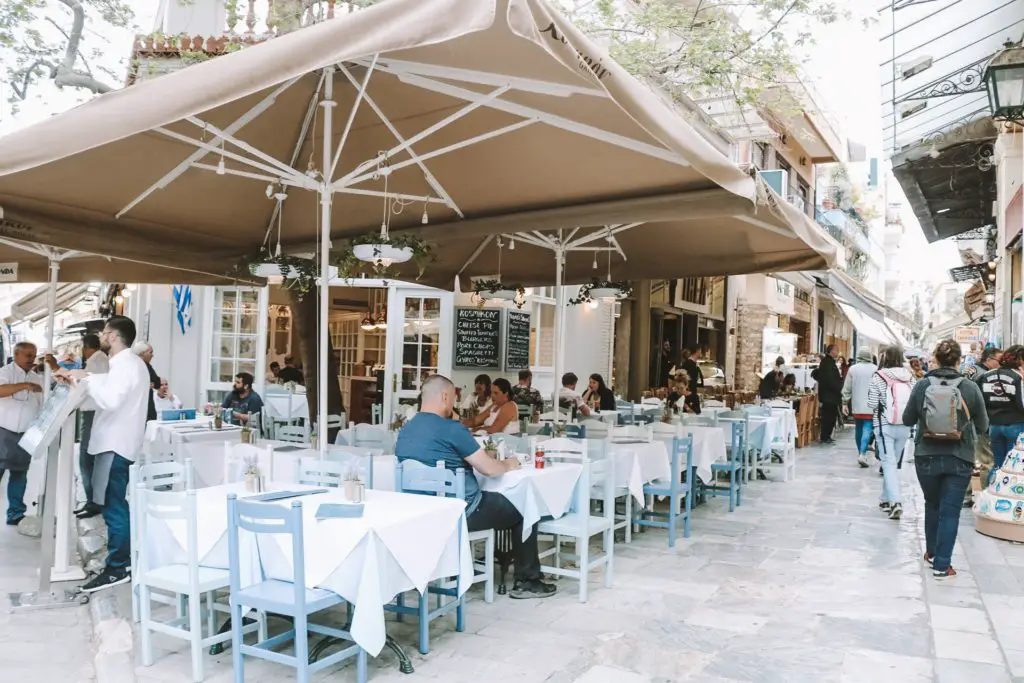 Day 2 – Walking tour, Acropolis, and Temple of Poseidon
To get the most out of Athens in 2 days, the saving grace was that I had booked a full-day tour for the second day that included the Acropolis in the morning and Temple of Poseidon in the afternoon.
The tour began at 8 am and started with a walking tour to see some landmark areas such as changing of the guards in front of Parliament, Hadrian's Arch, and Temple of Zeus.
Then we went to the Acropolis on a guided tour (mistake!), before we had an hour for lunch where we picked up vegan gyros at Vegan Beat.
The hour-long bus drive to Cape Sounion deterred most tourists so it was not very crowded and exploring the Poseidon was really breathtaking. Go to it!
This spectacular site is surrounded by water on a cliff and so gorgeous. It's not as complete as Erechtheum in the Acropolis, but definitely worth the visit.
If you are booking something similar, I would say it is better to do the Acropolis on your own so you can control how much time you spend there and then take a tour for the Temple of Poseidon because it is hard to get to.
Finally, getting back, the bus dropped us off closer to Plaka around 6 am, where we picked up takeout at Avocado and walked back to Koukaki.
DON'T MISS OUT ON MY LIST OF ESSENTIALS FOR PACKING LIGHT
Reflections after visiting Athens in 2 days
I wish we'd had more than 2 days in Athens so we could have gone inside the site for the Temple of Zeus (saw it from the gate) and spent more time at the Acropolis. Another day trip I plan to do in future is visiting the sky-high monasteries atop a huge rock formation in Meteora.
If you are traveling to the Greek islands make sure to spend at least 2 days in Athens first!
I hope you enjoyed my 2 days in Athens itinerary. Let me know in the comments!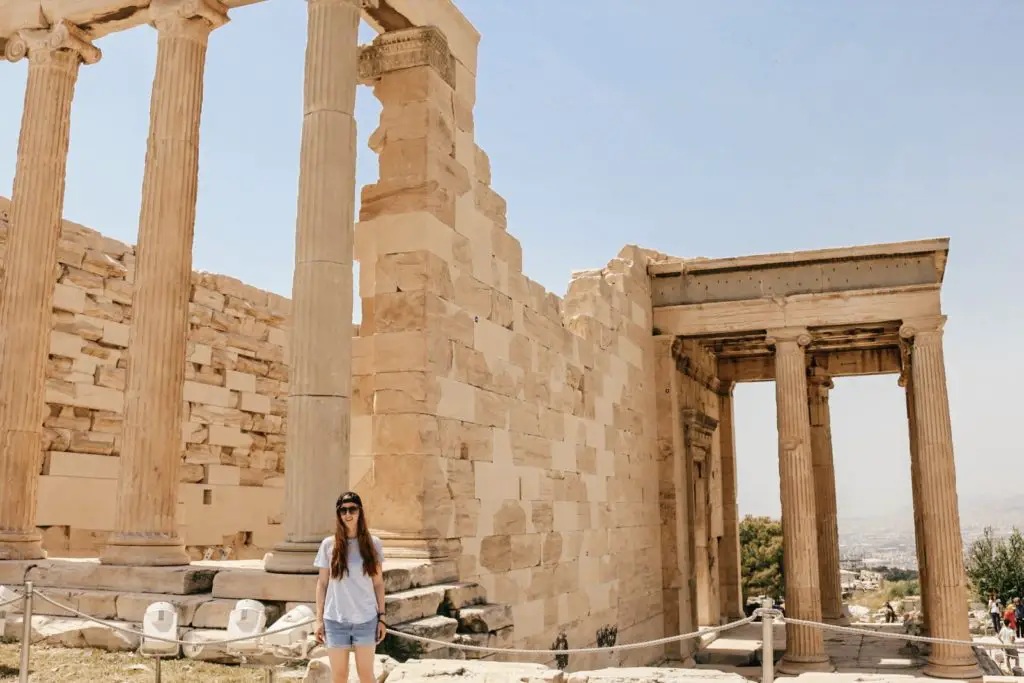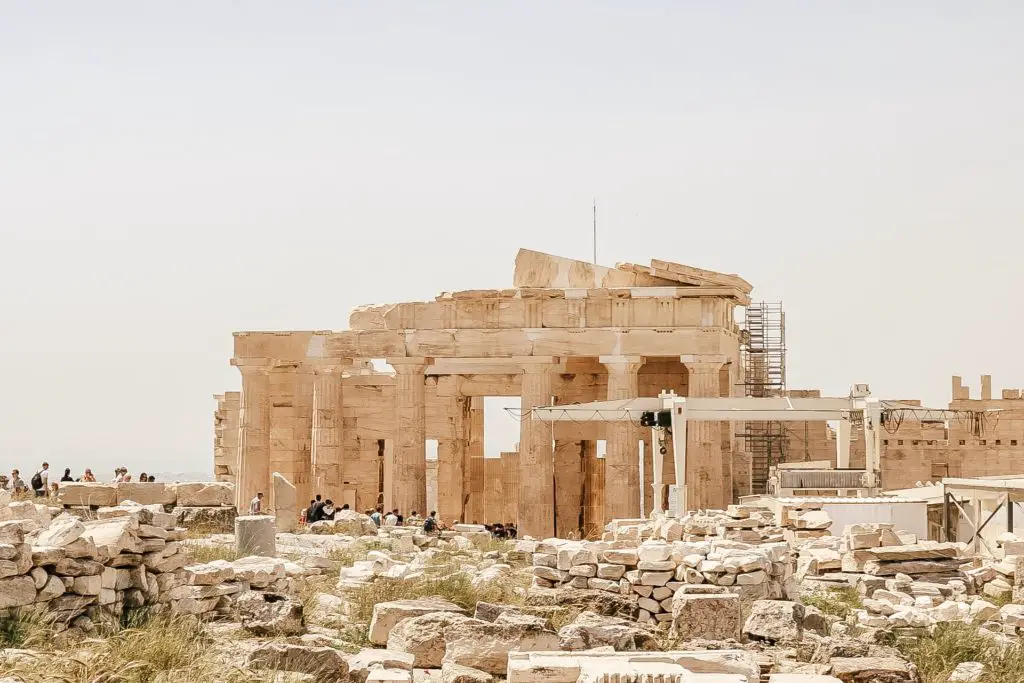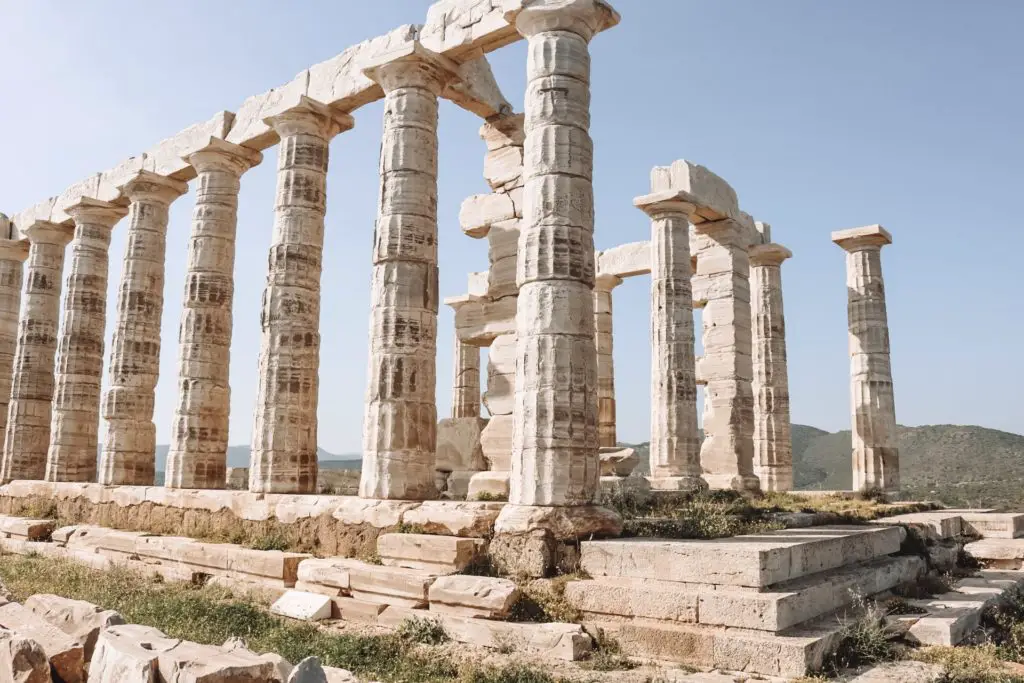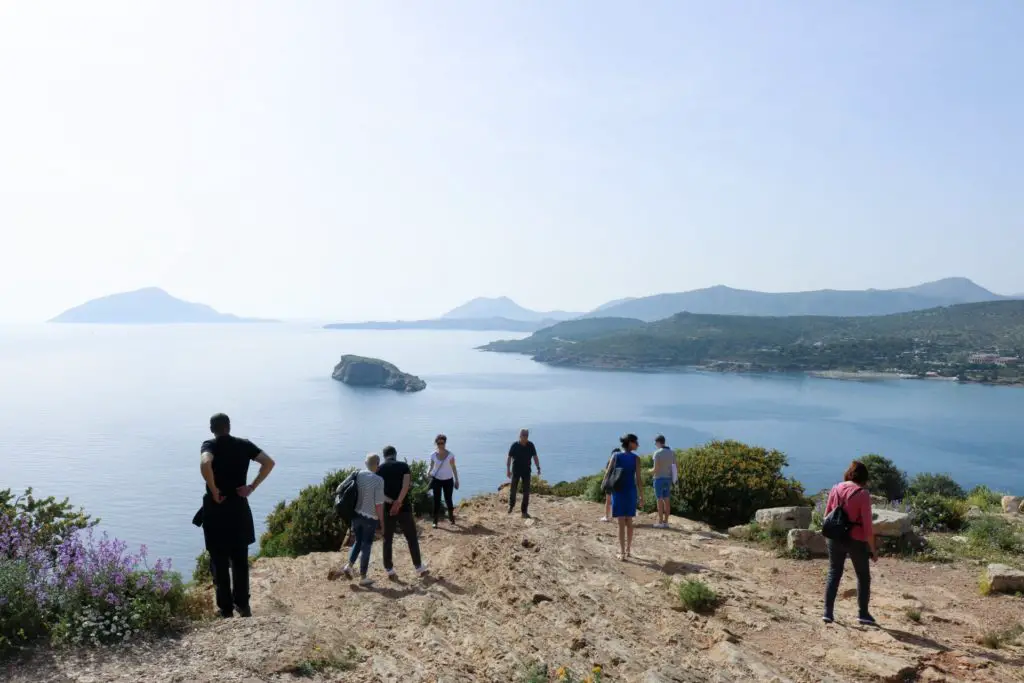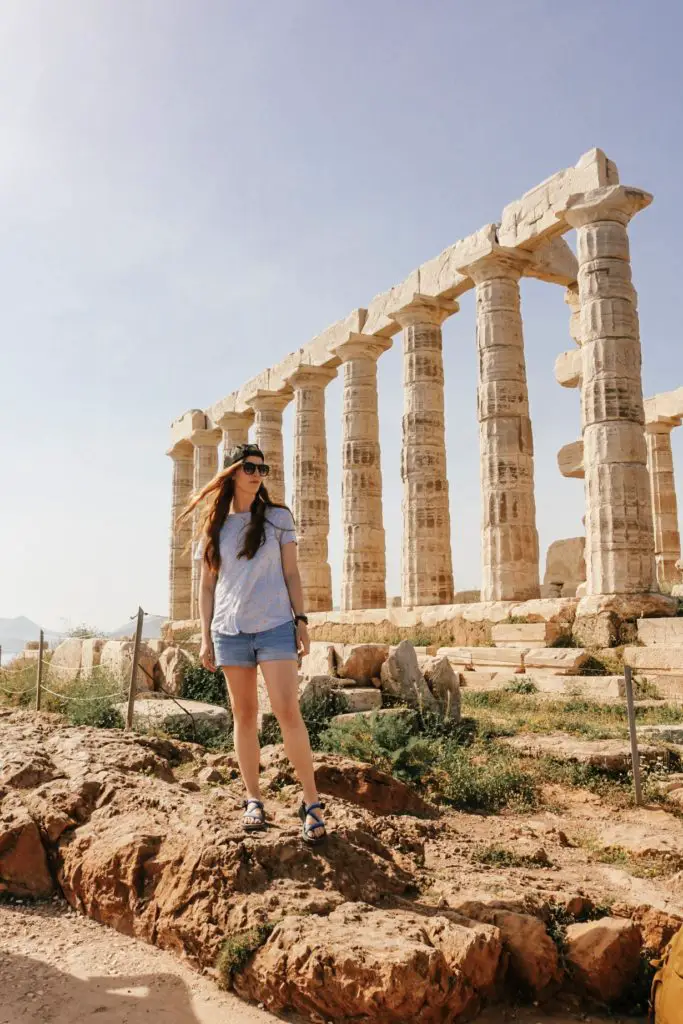 READ NEXT: Dubrovnic old town – Explore Croatia