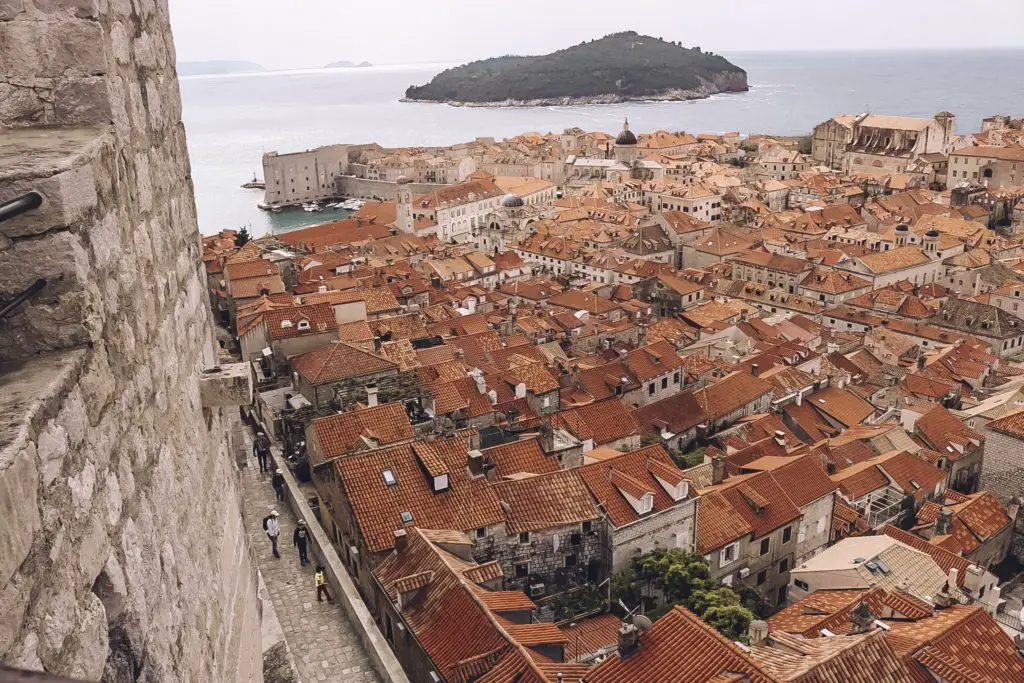 Croatia was my favorite stop during my most recent trip to Europe. I've been to a lot of beautiful cities, but Dubrovnik old town was hands-down the most unique due to the city walls. I'm not a Game of Thrones fan, but I couldn't help but feel transported to medieval times walking around this historic area.
We stayed in a cool airbnb that had an atmospheric stone interior, however this did lend to a slightly damp feeling in the room. (If you're not an airbnb member click here to sign up with my affiliate link and get $40 toward your first stay!) If you need a larger place to stay our amazing tour guide Barbara's family has a four-bedroom rental.
To get to Dubrovnik old town from the airport we booked a taxi transfer through our boutique hotel and were slightly confused to arrive at the main parking lot near the cable car. This is normal! It was a short walk to our accommodation and although Google maps didn't work perfectly inside the walled city, it led us to our street no problem. For our airport return we took the bus leaving from cable car parking lot that was so much cheaper than a taxi and really easy! Also it is important to have plenty of kuna, the local currency.
This is a city that I 100% recommend a backpack and no rolling luggage. On our day trip to Montenegro we heard horror stories from a family who had to painfully drag their huge suitcases all the way through the city. Because of the way it is built the streets in Dubrovnik old town are largely comprised of tons of stairs. To me this is beautiful and just adds to the medieval feel, however I imagine it would be very difficult for the disabled and those needing wheelchair accessibility.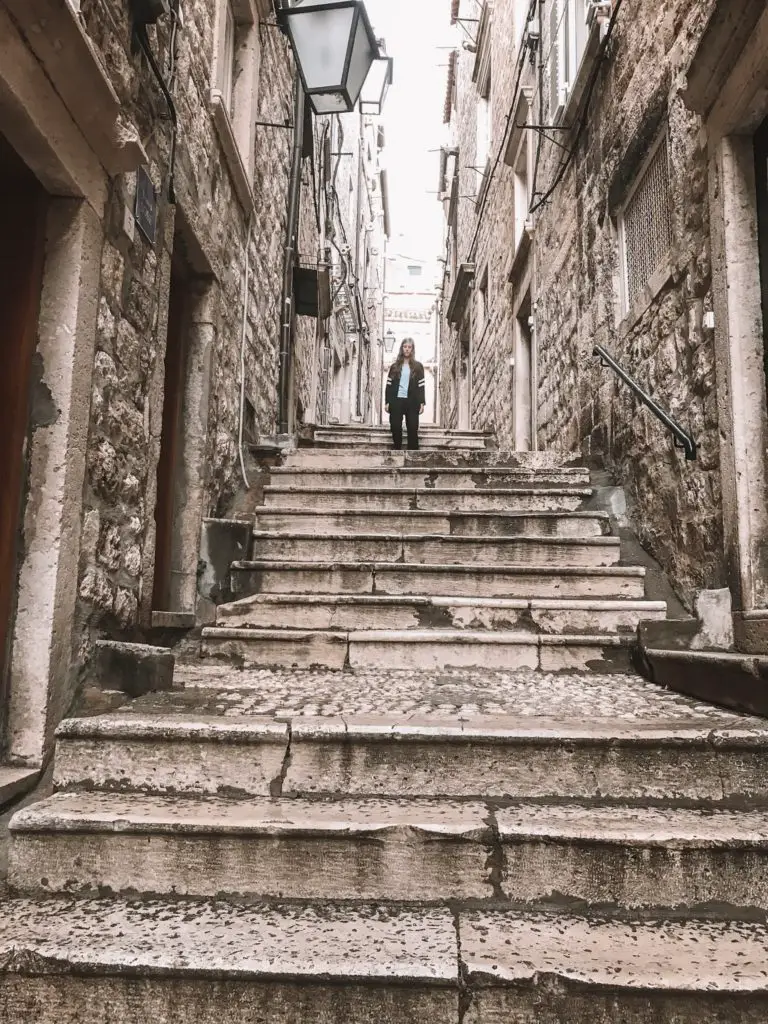 On our first afternoon we took the cable car up to an amazing viewpoint. This is operated through a private company and quite expensive. I recommend it because the views of the city are really amazing but it did feel very overpriced (170 kuna for a round trip). You can also hike up to Mount Srd for the same view. *I read that the cable car is currently closed so check before you go.* To get there we walked along Banje Beach (pronounced Ban-yay) which was really picturesque. There is also a nice restaurant and bar along the water where we opted for a glass of wine overlooking the harbor.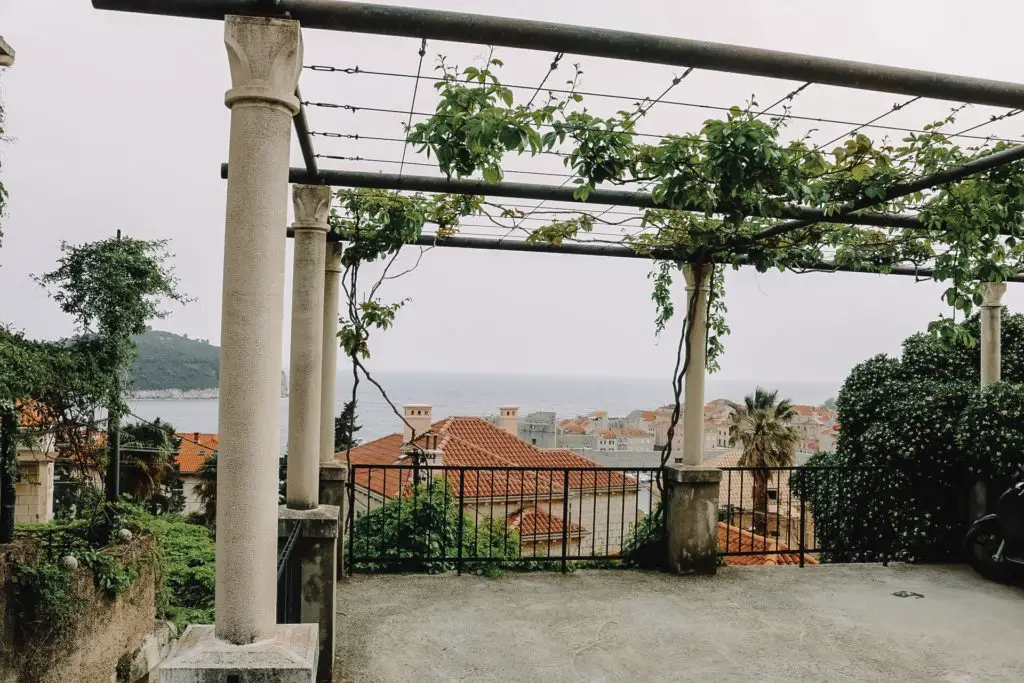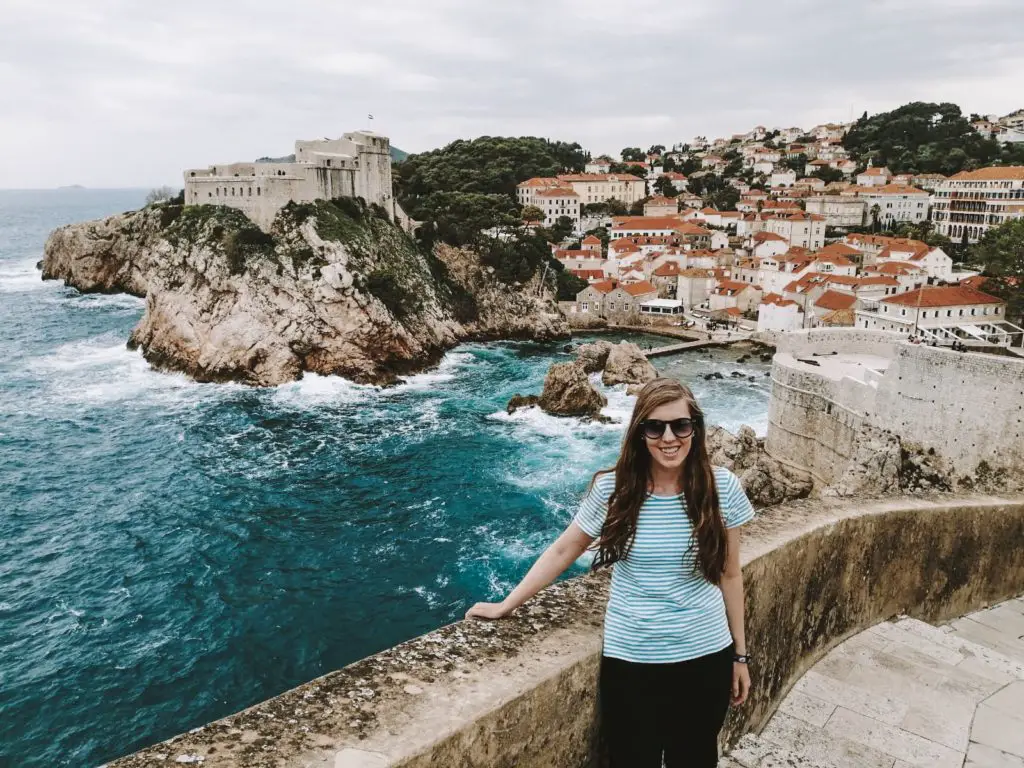 The next day we woke up early to hike the city walls. If you are visiting Dubrovnik old town during peak tourist season try to get there as early as possible! In April it was fine to arrive at 10 as it wasn't very crowded then and took us about two hours total to walk. We entered through the gate near Saint Blasius after meeting up with our awesome tour guide Barbara. I highly recommend her she was very knowledgeable and spent so much time showing us around.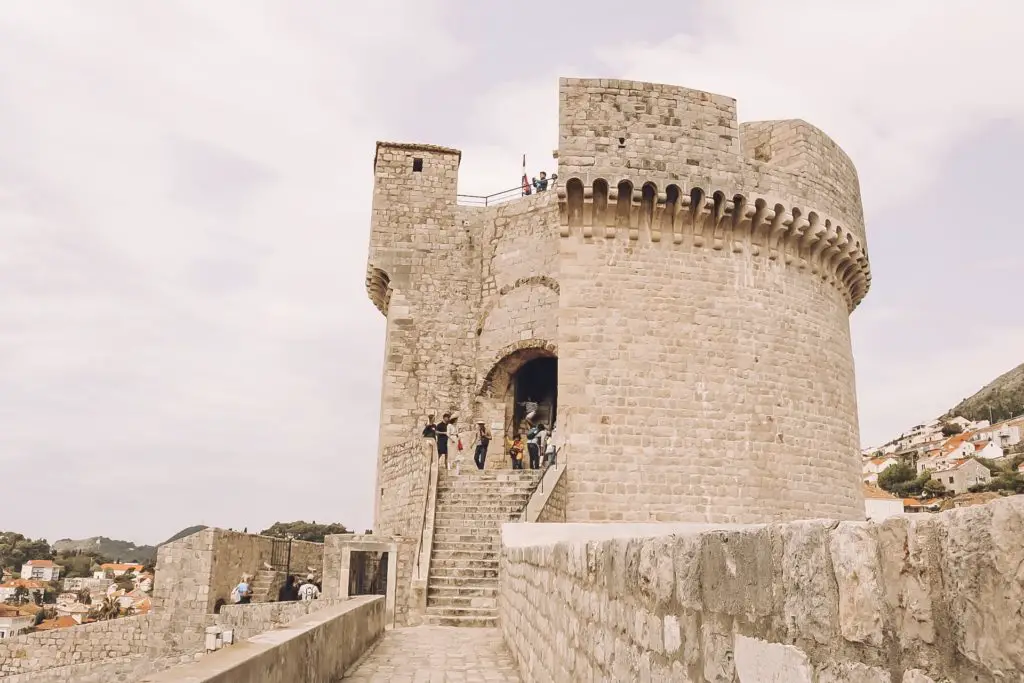 The walls have jaw-dropping views and you can walk the perimeter of the entire city and see everything. It is not strenuous or very slippery, but if you have a fear of heights it may be difficult. As you walk you will see that some places are not yet rebuilt from the war in the early 90s. Some of these areas are now archeological sites. After we completed the circle Barbara also showed us a small and very peaceful monastery off the main street. Inside they operate a pharmacy selling ancient remedies!
On our last day in Dubrovnik we took a day trip to Montenegro. It's pretty easy to take tours from Croatia to neighboring countries so definitely something to look in to if you would like to see more of that part of Europe.
A quick search of vegan restaurants in Dubrovnik (and a popular guidebook) both led me to Nishta. However, I found the dedicated vegan/vegetarian/raw spot to be crowded and had trouble getting questions answered about the menu. So we walked back to a restaurant I'd seen on Happy Cow, Lanii. This place was amazing! The servers are so kind and happy to accommodate special diets. I ended up having vegetable spring rolls and a bowl of rice noodles with veggies and an Asian sauce. (I think the sauce may have had honey so make sure to be specific on what you can eat so they can alter it). We ended up coming back the next night and the chef whipped me up a delicious pasta dish with roasted cherry tomatoes, garlic, olive oil, pepper and chili flakes. I can't say enough good things about the carrot ginger soup as a starter (they will modify to not have cream). Go there!
Overall Dubrovnik is high on my list of places to return to. I was able to see a lot in three days but I also would have liked to take a tour on a 16th century (replica) ship or been able to also visit Mostar (city in Bosnia and Herzegovina) for another day trip. You can also sail to the island of Lokrum, just outside of Dubrovnik. I'd also like to check out other places in Croatia like the best Split beaches.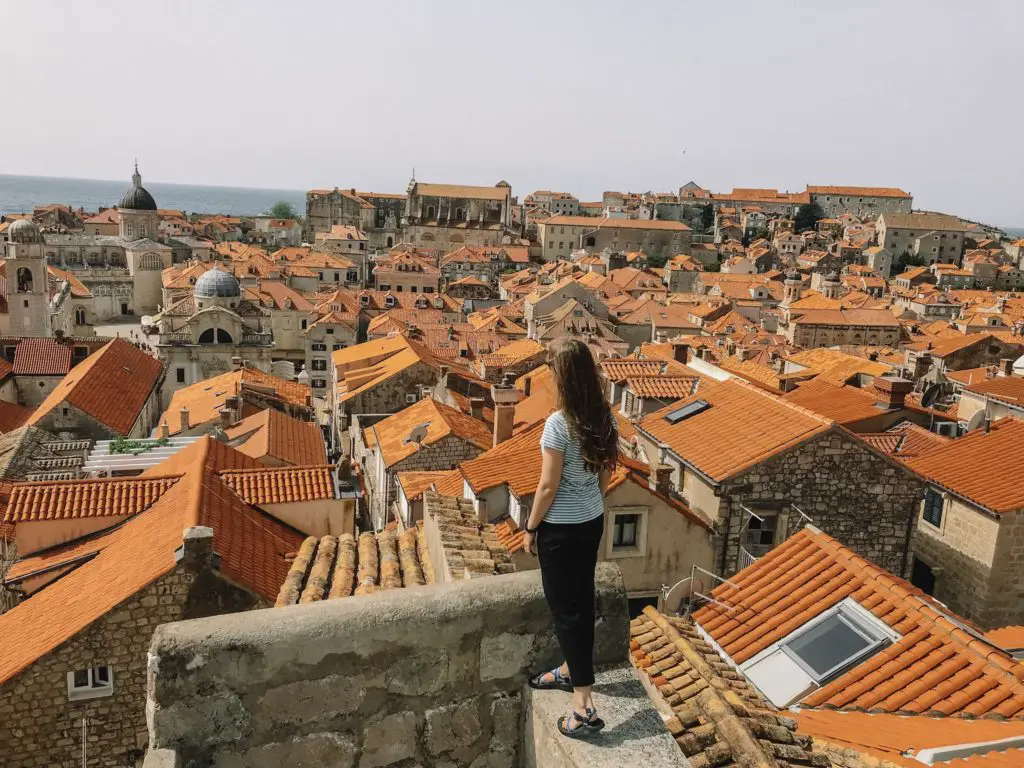 READ NEXT: 2 DAYS IN ATHENS ITINERARY