After I left my corporate job in New York, I started toying with the idea of taking an extended trip to Australia and New Zealand. I'd read it took about 16 hours to fly there – actually two full days with the time change – and knew it would never be possible to make such a long trip work with only a few weeks of vacation time. I worked as a bartender for a year saving money for my trip and then headed across the world to spend a few months exploring. Before you leave you should also research how to apply for a visa for Australia.
I started in Australia's east coast, making my way through the Outback next and finishing by trekking across the two islands of New Zealand. This was the trip that really changed me: I'd been abroad before but never traveled solo or for this long. When I finally boarded a plane back to the U.S I was exhausted and ready to go home but knew I wanted to travel as much as possible.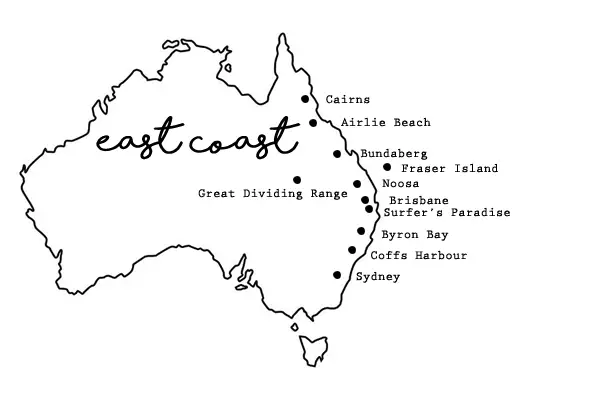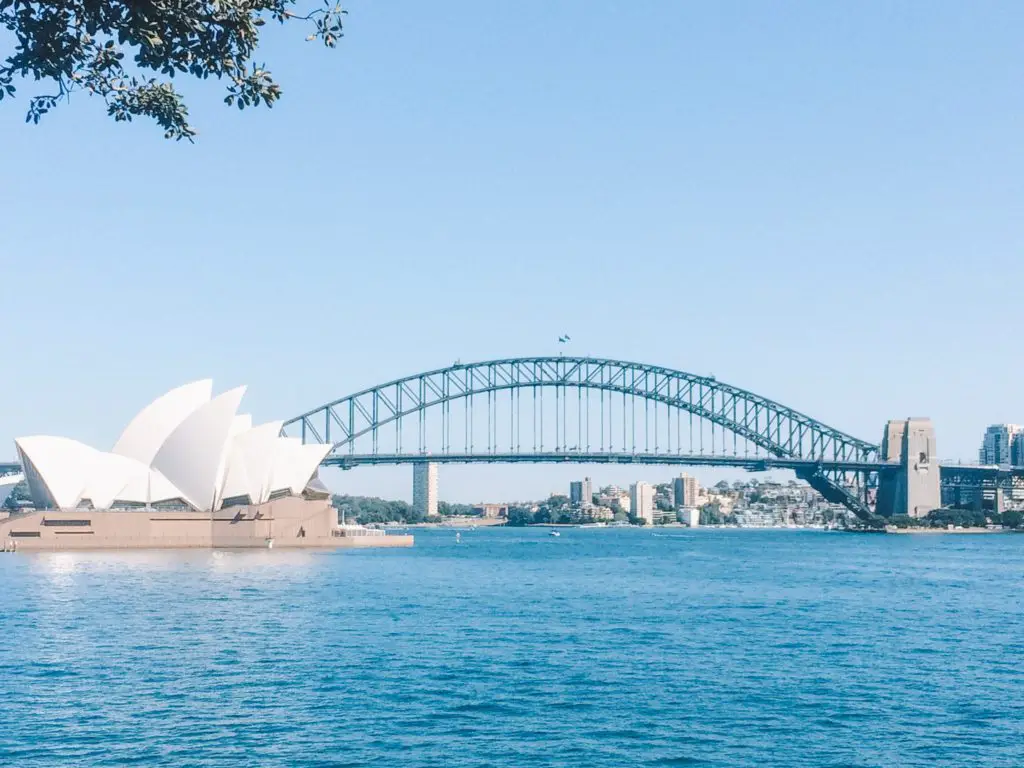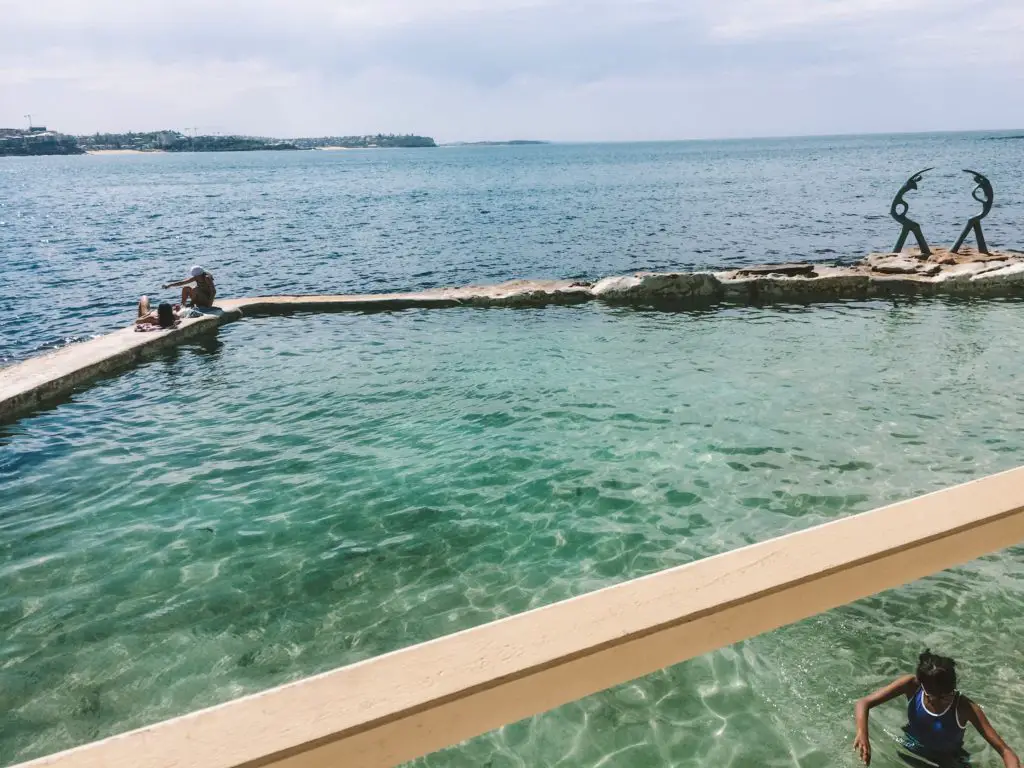 Sydney
There's a lot to do in this metropolis. I enjoyed walking around the botanical gardens near the Art Gallery of New South Wales. It's an easy walk from the Opera House and you get nice views of the water and Harbor Bridge as well from "The Rocks."
From Sydney I recommend hopping over to Manly Beach for a day and also make sure to take a trip to the Blue Mountains to see the Three Sisters rock formation and hike to Wentworth Falls.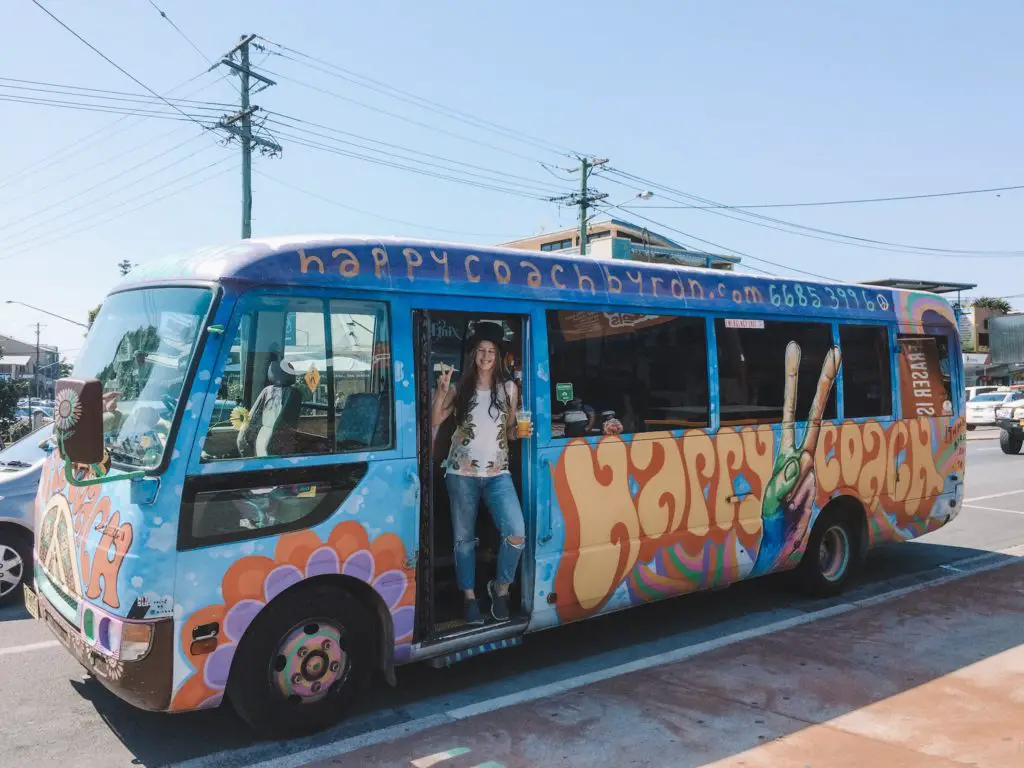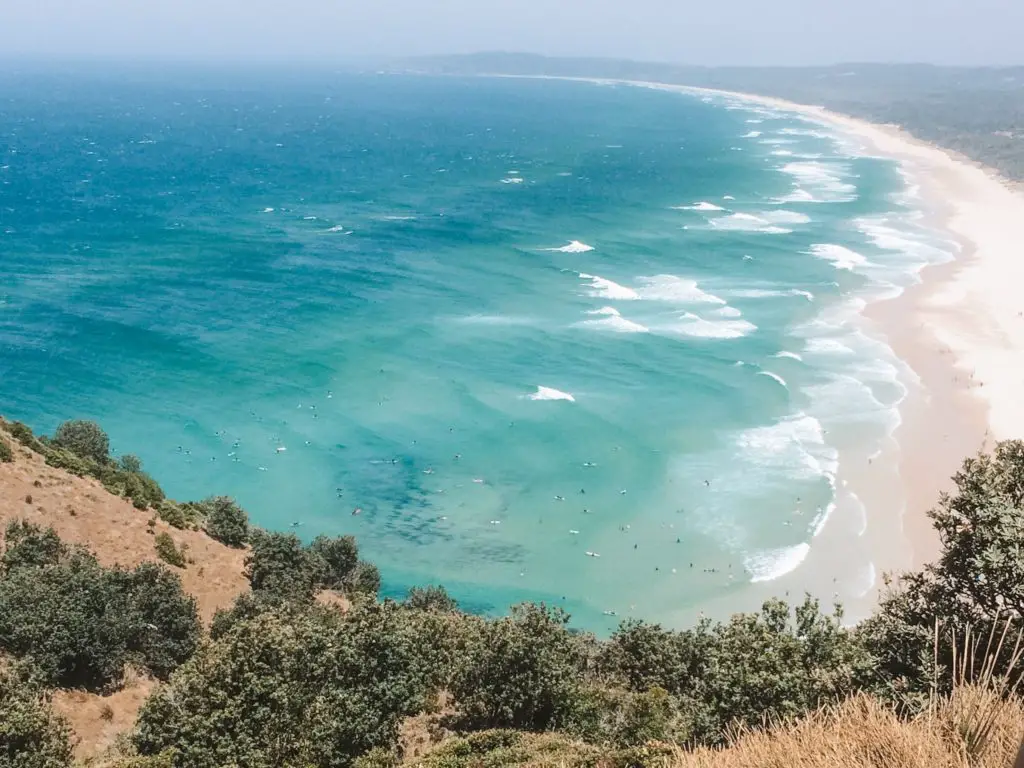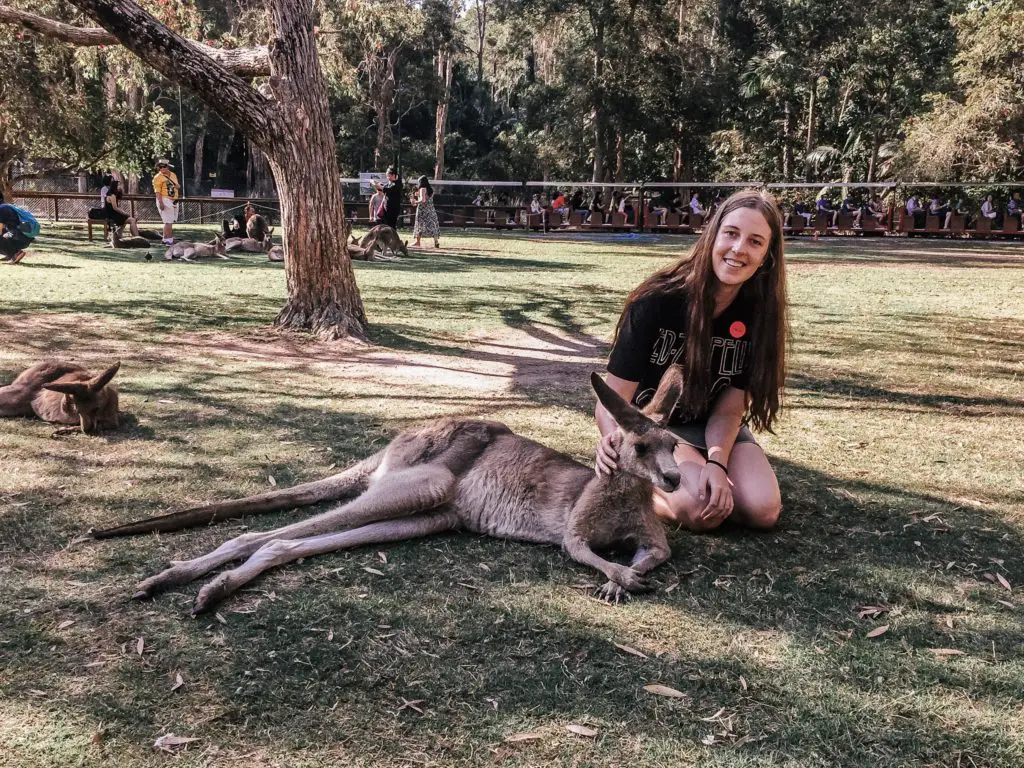 Surf Village and Byron Bay
I was able to stay in a surf village, which was extremely special. A lot of backpackers stay at Spot X Mojo Surf Camp for the ability to bunk in converted shipping containers right on the beach and join the communal dinners the residents serve nightly. The locals also teach surf lessons.
Byron Bay is hippie paradise – the coolest artsy beach town on Australia's east coast with amazing restaurants, nightlife, shops and vibes. Hike to the Cape Byron lighthouse for an incredible view.
In Australia wildlife is all around. Kangaroos are as common as deer and can be really friendly. Koalas are protected in Australia so it's a rare opportunity to get to hold one but at Currumbin Wildlife Sanctuary you can wait in line to cuddle with one for a minute. They're super sweet and fuzzy, but they sleep for about 21 hours a day so the conservation center has specific times for this activity.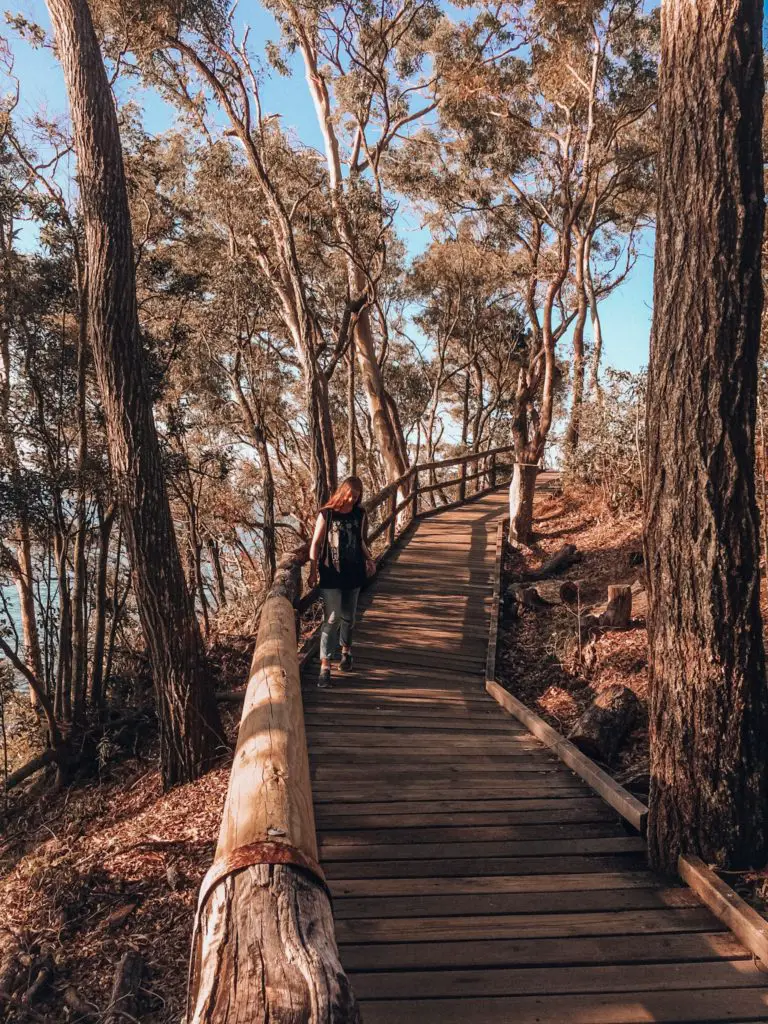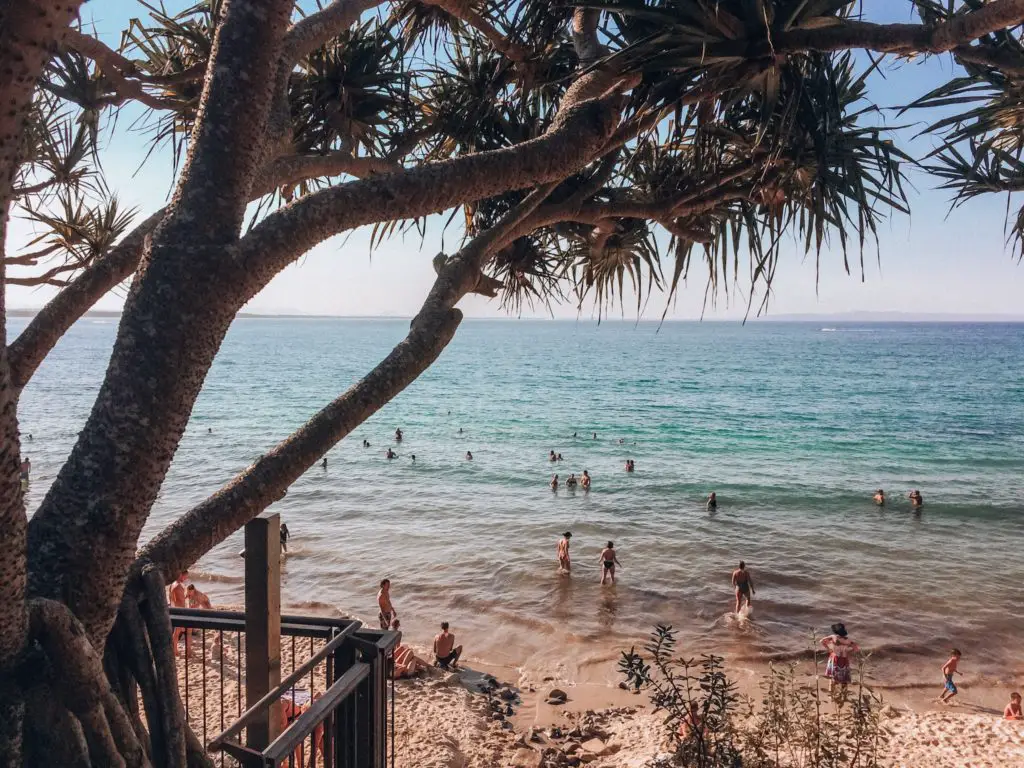 Noosa and Fraser Island
I'd heard of Noosa from the yogurt brand and wanted to stop by this idyllic coastal town. There's an easy walk along the water on a boardwalk and it's extremely scenic I highly recommend taking a stroll in late afternoon.
Another extremely cool experience is to drive along Australia's sand highway. The 75-Mile beach actually operates just like a road! A 4×4 is a must and we saw so many vehicles that were stuck along the way. We even experienced moments of getting stuck despite being in a huge truck. There are tons of tents along the route and I would definitely love to have stayed for a few days and camped on the beach. If that interests you, there are a lot of free places to camp in Australia as well. Rainbow Beach has a lot of dreamtime legends associated with it, as the Aboriginal people believe in a legend about a rainbow protecting a maiden from an evil boomerang and that is how the sand dunes got their brilliant colors. Once you cross onto Fraser Island visiting Lake Mackenzie is a must for the light turquoise water and white silica sand.
Sailing the Whitsunday Islands and Great Barrier Reef
This was the part of the trip I was most nervous about. The night before I panicked about being stuck on a boat for three days and potential for getting seasick or not liking the other people on board. I almost backed out and I'm so glad I didn't – it was the experience of a lifetime. We spent two nights and three days aboard the Condor through the company Prosail, leaving from Airlie Beach. The Whitsunday Islands are extremely beautiful, especially White Haven beach. I got extremely sunburnt here and I think it's because the sand is actually pure silica and despite being extremely soft and cool (silica doesn't get hot like sand so walking around your feet are never burning!) it also takes off sunblock super easily so reapply CONSTANTLY. We also snorkeled in the Great Barrier Reef, spent all day lounging and drinking on the boat and slept under the stars (there were also bunks down below).
Cairns
This is a really popular place to skydive and several of my friends said it was amazing. I spent the day checking out Aboriginal art and exotic fruit at the markets in town. You can also snorkel and Scuba dive the Great Barrier Reef here. This was my last stop on Australia's east coast before I flew to the Northern Territory to start my Outback adventure.